Vejlemuseerne's jaw-dropping cache of Viking gold, tales of trade and ancient alliances
By Lena Hunter | Press photos
Giant sculptures, weaving workshops, an interactive digital museum and an entire Iron Age village: Vejle Museerne (The Vejle Museums) may be full of historical relics, but a visit is every bit the modern experience. Now, the hybrid museum organisation is lifting the curtain on its latest offering: a major exhibition of Viking artefacts, dubbed Power and Gold (Magt og Guld).
Power and Gold (Magt og Guld) presents the never-before-told story of Viking-Slavic ties forged via travel and trade between Denmark and Poland. The narrative traces the rule of Harald Bluetooth, the King of the Jelling dynasty, his cultural encounters and political alliances.
A staggering one-kilogramme cache of Viking gold dating back to the 500s, named 'Vindelevskatten', will also make its museum debut, after being discovered – incredibly – by amateur metal-detectorists. It's one of the largest ancient gold-hoards ever found in Denmark and grabbed headlines across the world when it was announced last summer.
A fresh perspective
"I've worked with the Viking museum for almost ten years. What's exciting is that we've made Power and Gold (Magt og Guld) in collaboration with Moesgaard Musuem in Aarhus," explains museum inspector Charlotta Lindblom. "Usually, Viking exhibitions are about razing and pillaging and the spoils of war. This one isn't about that. It's about how Vikings traded and built alliances, and this exhibition in Vejle focuses particularly on Bluetooth's alliances in Poland. There has never been an exhibition about that before. It's a new side of the Vikings – the political side."
Alongside the unique perspective on Bluetooth, Power and Gold (Magt og Guld) exhibits the latest archaeological knowledge of the fabled Jomsborg – a place described in Icelandic sagas, but whose true location has, until now, eluded historians. "We think we've found the place now," says Lindblom. "The Wolin trading post, close to the current border between Germany and Poland, is a good bet. Exploring these regions has unearthed a trove of clues about the cultural exchange between the Vikings and their Slavic neighbours."
"Power and Gold (Magt og Guld) is about reaching a shared understanding of how the Vikings left footprints in Poland, and how the Slavic folk left footprints in Denmark – the connections between ordinary people, but also between kings and rulers," Lindblom explains.
Whalebone tools and bone-splintering weapons
Central to the many encounters and exchanges of the Vikings was sailing. While longships were crucial, early navigation tools were the real scientific breakthrough. "We're exhibiting a very rare solar compass made of whalebone, found at the Truso trading post in Poland. It's enormously exciting. It's the oldest compass we've found. Another was discovered in Greenland from the 1200s or 1300s – but this is from the 800s," enthuses Lindblom.
But the compass won't be the only whalebone artefact on display. Carved whalebone pieces from the Viking version of chess, called 'hnefatafl', discovered at a Polish harbour, will also be included. "It indicates that perhaps when merchants met and waited for their ships to be repaired, they stood and chatted down by the harbour and played a few games of hnefatafl," says Lindblom. "I'm also incredibly excited to present our collection of ancient Scandinavian weapons – swords, spears, axes – and jewellery, on loan from Ostrow Lednicki Museum in Poland. They are unbelievably well-preserved."
A day-trip to the Viking era
The little town of Vejle is nestled in the Danish countryside, a drive or train-ride from Aarhus and Copenhagen, and Vejle Museerne is one of the richest off-piste day trips that those who seek a taste of authentic Nordic history can make.
"The area around Vejle is incredibly picturesque. Nearby are the remnants of 'Ravbroen' – a bridge that Bluetooth had built. Jelling – where Bluetooth's fort and legendary ancient seat of power lay – is only ten kilometres from the museum," says Lindblom. "To reach the bridge you drive through a forest, where you can have a picnic. It's beautiful. You can see the exhibition, hear the story and then drive out to these authentic Viking locations and experience it for yourself."
Takeaway treasures
You'd be forgiven for wanting to take a little piece of Vejle and its mythic history with you. Vendelevskatten alone is jaw-dropping, while the rare amber, whalebone and iron artefacts are visibly steeped in Norse legend.
Accompanying Power and Gold (Magt og Guld) is an eponymous coffee-table book, available at the museum and online in both Danish and English. So, while you'll have to leave the gold behind, you can bring the stories home.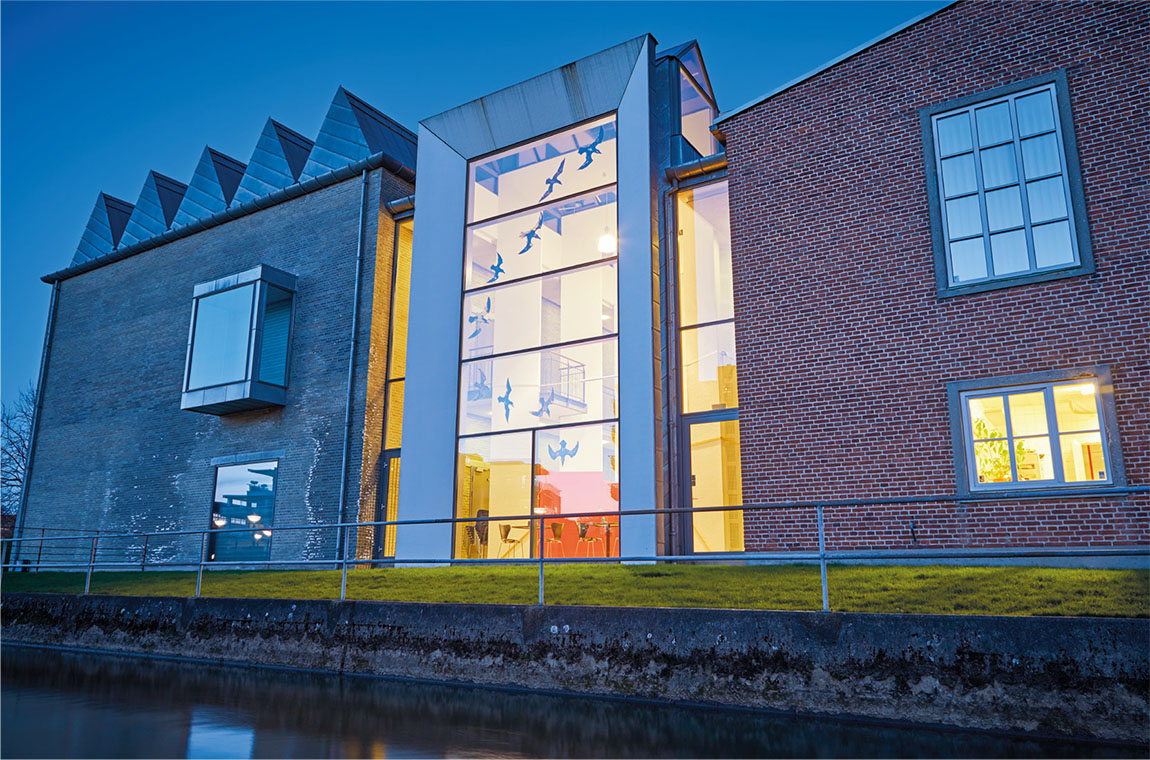 Opening times: Tue to Sun, 11am to 5pm, free admission Address: Utzon-Salen, Vejle Kunstmuseum, Flegborg 16-18, Vejle Facebook: vejlemuseerne Web: www.vejlemuseerne.dk Guided tours: €7, various dates, available on website Buy the Power and Gold (Magt og Guld): www.turbine.dk
Subscribe to Our Newsletter
Receive our monthly newsletter by email