Vera Eriksrød and LivingVilla: Childhood impressions turned design – implementing cultures, identity and roots into modern styling
By Alyssa Nilsen | Photos: Vera Eriksrød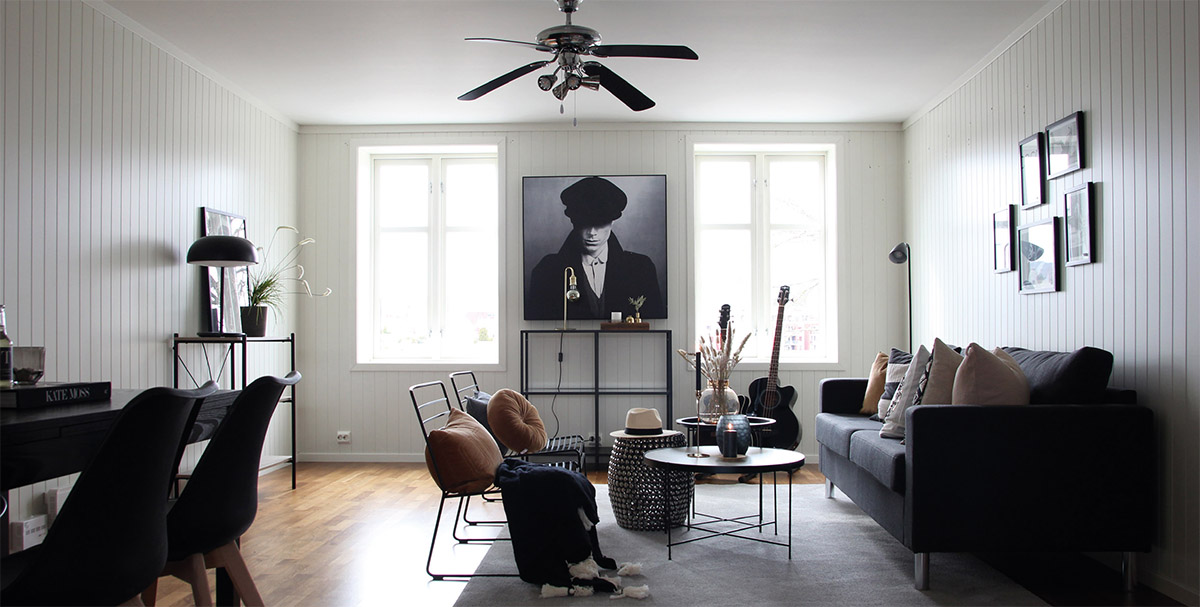 When it comes to design, styling and other creative processes, inspiration and influences are essential; the ability to put unrelated elements together to make a unity, mixing the foreign with the familiar to create something that feels fresh yet recognisable. Stylist and entrepreneur Vera Eriksrød preserves the old and blends it with the new, keeping both legacy and progress alive.
Eriksrød's inspiration comes from experiences most of us will never have. Moving to the village of Ngo in the Republic of the Congo with her missionary parents at the age of three, she spent her childhood among the indigenous people in their thatch and mud huts, playing with the children on the savannas and going hunting the traditional ways.
Their way of living was a simple one. There was no electricity, only kerosene lamps for light. The only potable water was distilled rainwater, and mosquito nets protected them as they slept. The light, colours and textures of Africa were forever imprinted in Eriksrød's young mind, and when she returned to Norway at the age of 15, everything felt alien and different. Adjusting to the Norwegian culture was a process that required time, but eventually the unfamiliar became familiar.
Her background in simple living as a child, followed by years at boarding school upon returning to Norway, has resulted in a strong need for creating a proper home for her own children and family. This is reflected in her work as both a stylist and a consultant.
"Shaping what surrounds us at home is one of the most basic needs we have as humans," Eriksrød says. "It's about having a place where you belong – a place that just makes you feel happy and at home, and which shows who you are and where you've been."
The light and colours of Africa
"We're always told that everything should always be new and unused," she continues. "I'm all about making sure that homes contain elements of your culture, your identity and where you come from. It could be items you've inherited or even items you've purchased when travelling. Items that mean something to you on an emotional level."
For Eriksrød, the elements, textures and materials she implements in her work are the natural materials surrounding her childhood. Bamboo, straw and other features remind her of sitting in a mud hut with mothers and their children. The simplicity of the rocks, embers and large cauldrons bubbling away, the smoke filling the space and the textures of the floor and walls inspire her work and her own home: the warm colours in hues of browns and terracotta, along with animal hides, fur and wood reflecting African light and nature.
In addition to her childhood on the African continent, Eriksrød has spent 18 years as an air hostess with Scandinavian Airlines, continuously drawing inspiration from the various countries, continents and cultures she visited.
Still, it's the ancient African nature that remains her foundation and her source of inspiration. In stark contrast to the Scandinavian fascination with minimalist steel, glass and concrete, her work feels warm, welcoming and soothing for the soul. These, Eriksrød says, are becoming increasingly important home features as the world is changing and adapting to an ongoing pandemic.
"More and more, people work from home," Eriksrød says, "and the importance of having a home that is relaxing as well as functional is becoming ever more fundamental."
Changing tides call for change of plan
Also for Eriksrød, times are changing. After nine years of styling homes, new times call for new ventures. She has scaled down her stylist job and has crossed into new territories as a styling consultant. In addition to a physical shop in Skien, she has also opened up an online shop. Covid-19 has contributed to altering the path, and Eriksrød is adjusting as needed.
"Covid has had a massive impact on us all," she says, "but I've always had this need to create. So going forward, I'll be running the web shop, consulting, giving recommendations, running a blog, and writing about the environment, design, trends and interior design."
"I think it's something that will happen all over our society. We'll have to be flexible and choose new paths. But we'll get there."
Visit Vera Eriksrød and Living Villa online at: Web: livingvilla.no Instagram: @livingvillaboligstyling
Subscribe to Our Newsletter
Receive our monthly newsletter by email