Vicki Buerholt: A jewel in Copenhagen
Text: Louise Older Steffensen | Photos: Kristian Granquist
In 2016, goldsmith Vicki Buerholt got her hands on the little shop she'd been eyeing up for years, in the Amagerbro streets where her father lived when he was a child. She set up simple, elegant displays out front and converted the tiny back room into her workshop, suspending a cradle from the ceiling to watch her newborn while she worked. When you glance in from the street, you can look all the way through to the workshop, which fits Vicki rather well: she's a people's person who thrives on getting to know her customers and makes jewellery to make people happy.
Vicki's pieces are warm and full of vitality. Made almost exclusively of gold or white gold, they're adorned with diamonds, pearls and precious stones used in slightly unexpected ways, be it through the position of the pearl or the cut of the diamond. The style and price vary from piece to piece as Vicki wants everyone to feel welcome.
"I want there to be durable, quality pieces available for a 15-year-old girl coming in for her confirmation," she explains, "and to fulfil the wildest desires of someone looking to bring to life their dream wedding bands right from scratch."
Vicki discovered her love for jewellery creation in 2005, while working in well-known jewellery designer Josephine Bergsøe's store. After completing her apprenticeship with Mette Rosgaard in 2010, Vicki returned to Bergsøe as a goldsmith, honing in on her own style over the next six years. Now she's teaching her own apprentice, Maja.
"It's so important to get to experiment and make mistakes: if something doesn't work, you melt it down and try again," Vicki explains. "Making jewellery is an emotive process that includes buckets of creative frustration. It's so worth it, though, when you see in your customer's face that you got it just right."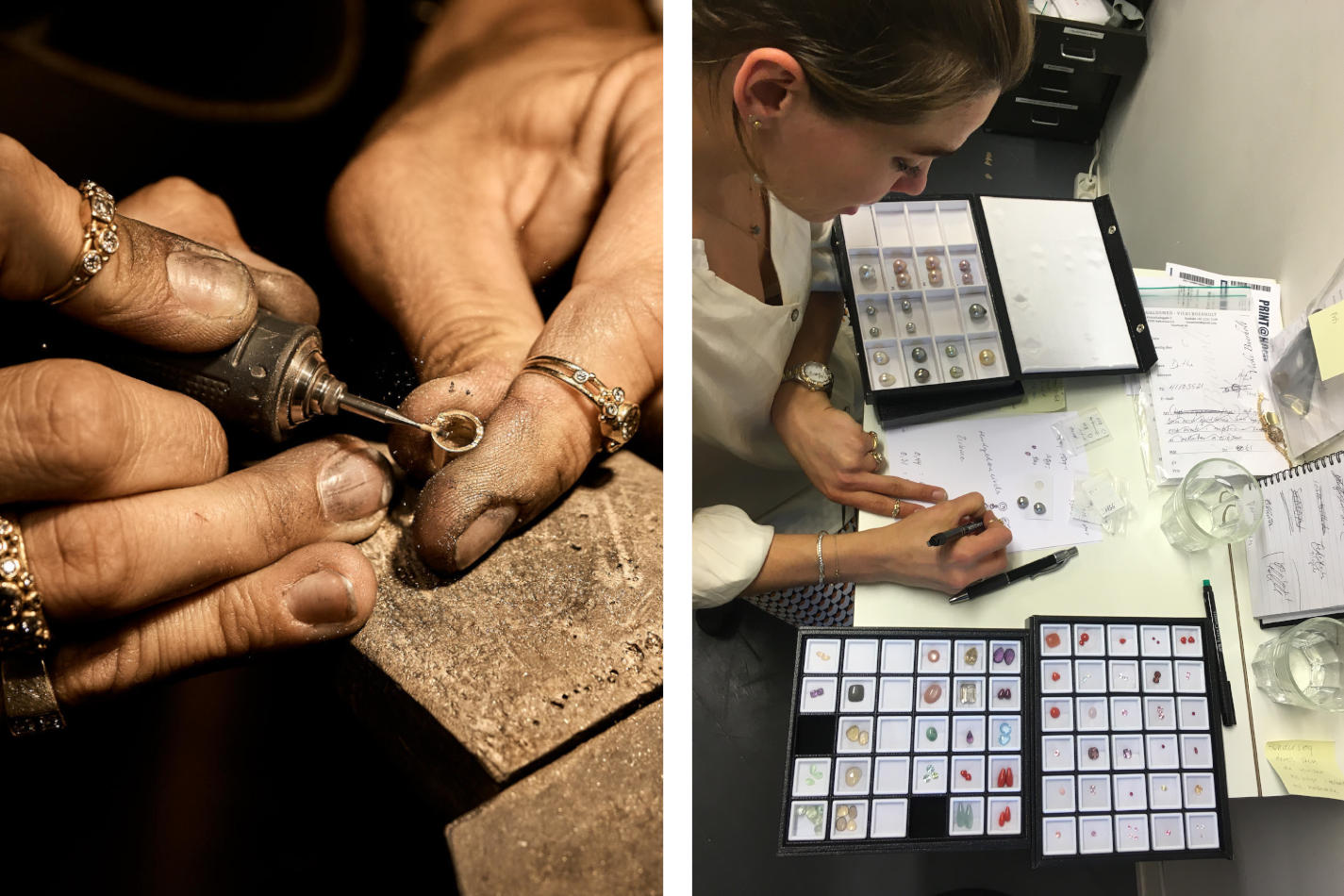 Some of the most emotional encounters occur when customers come in to renew or transform dated, inherited pieces. "They're sometimes in two minds about changing it, but I really believe there's value in actually wearing the piece because you like it rather than never looking at it. That way, it can remind you of your loved one every day."
Many clients have become repeat customers, whether they're local or not: Vicki may have moved home to Amager, but buyers have found her online from as far away as the UK.
"We know that buying jewellery can be a big commitment. When our customers put their faith in independent shops like the ones here on Amagerbro, they should be rewarded with top service and long-lived quality," Vicki concludes.
Web: buerholt.dk Facebook: JewelryByBuerholt Instagram: @jewelrybybuerholt
Subscribe to Our Newsletter
Receive our monthly newsletter by email