Vifa: Unbeatable sound and Nordic quality design
By Louise Older Steffensen | Photos: Vifa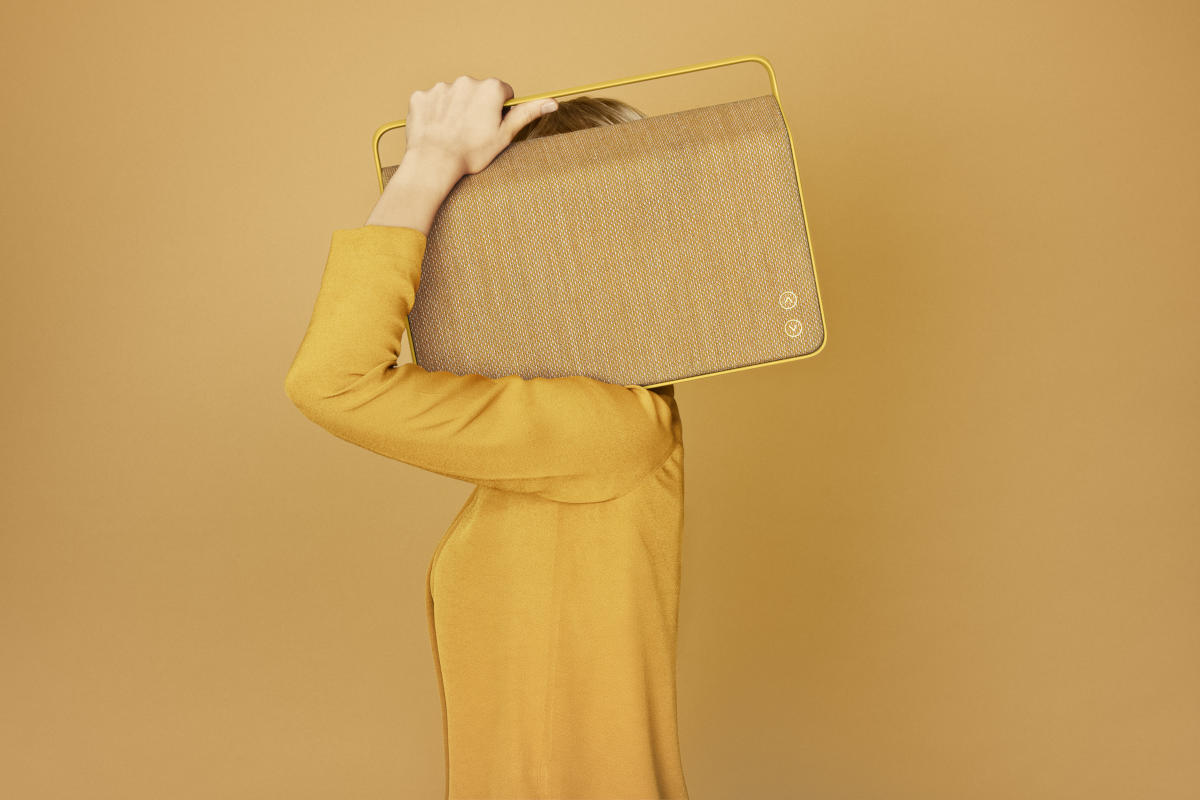 Over the past 80 years, the Danish company Vifa has perfected their expertise within loudspeaker technology, supplying many well-known electronics brands with top-quality speaker components. In 2014, they launched their own loudspeaker, 'Copenhagen', to high critical acclaim. And they did so with style – literally. 'Copenhagen' and its younger 2015 siblings 'Stockholm' and 'Helsinki' marry the highest quality of sound with the very best in classic Nordic design.
At first glance, Vifa's speakers look more like understated modernist pieces of art than electronics. And that is exactly the point. "We wanted to create an aesthetically pleasing model which would appeal to both women and men," CEO Michael Sørensen explains, "and at the same time, of course, we didn't want to compromise the technical craftsmanship. We are very proud that the products we've ended up with do not compromise on either." Sound connoisseurs agree: All three models have received top reviews for sound quality, and 'Copenhagen' won three design awards in 2014, reflecting the skill and dedication of the designers and engineers behind it: Each model took more than two years to produce and presented its own challenges.
Lasting Nordic design
"We work with the Aarhus design company Design People," says Michael Sørensen. "They've been great at creating a cool, high-quality Nordic look and feel which is apparent across all the models." Every area of the products have been tried and tested thoroughly, guaranteeing listeners a product which will continue to please in the years to come and keep its classic aesthetic appeal. The palette used ranges from cool, understated greys through to sunshine yellows and earthy reds, ensuring that customers looking for a colourful centre-piece will be just as happy as those looking for quiet, unobtrusive sound. Vifa's speakers finally found their statement look when another Danish company, the well-known textile expert Kvadrat, entered into the equation.
"It was quite a new area for us – for Kvadrat too, as they usually deal with furniture textiles. Finding the ideal material with which to cover a speaker was an interesting challenge for both of us!" They needed material which was light enough to let the sound come through loudly and clearly, but something which covered the electronics inside. Eventually, the team came across light, environmentally friendly wool. The unique material is custom-made for Vifa's speakers and gives them an exclusive, luxurious look which sets them apart from other high-end speakers. Their soft but raw understated minimalism is a natural continuation of the classic Nordic design tradition; an ideology also reflected in the quality, durability and practicality of the speakers.
Authentic sound – anywhere
Vifa's speakers can be used both inside and outside of the home, and even the largest model 'Stockholm', although primarily designed for stationary use, has been created with versatility in mind. 'Copenhagen' and 'Helsinki' have battery lives which will satisfy any social occasion, and all three can be easily plugged in, with cables included for analogue or optical connection. "I recently used my 'Stockholm' at a confirmation, and it was more than enough to power the entire party," says Michael Sørensen. Two simple volume buttons embroidered unto the front of the speaker add a fun little detail to the simple, elegant lines of bold textile and aluminium frame.
The speakers are compatible with almost any type of phone, and all models have WiFi and Bluetooth connection. Settings can be adjusted via the Vifa app, although the pre-set option should be more than enough for most enthusiasts. "Vifa's main technological concern is to create sound which is true to the original recording," Michael Sørensen explains, "this means that we want orchestras to sound as human as possible, and instruments to be heard exactly as they were intended." It is an art which Vifa has perfected since its founder N.C. Madsen first set up his modest factory in the village of Videbæk in 1933.
Models for the future
Through all three models, Vifa's emphasis has constantly been to create the very best possible. "We aren't looking to become the biggest mass brand in the business; we're looking for the regard of sound and design connoisseurs." Each model adheres to Vifa's ethos, but has its own personality: 'Stockholm' is the largest and most powerful and 'Copenhagen' an excellent all-rounder. 'Helsinki', which resembles a small, understated handbag complete with leather from Sweden's Tärnsjo Garveri, is designed for ease-of-transport and ideal for impromptu occasions. All three are highly versatile and, most importantly, of the highest quality; a fact reflected in Copenhagen's winning of no less than three prestigious international design awards: the IF Design Award, the Red Dot Design Award and the Good Design Award in 2014. While Vifa won't reveal whether a little 'Oslo' or 'Reykjavik' is on the way, they're enthusiastic about potential new family members on the horizon.
For more information, please visit www.vifa.dk
Subscribe to Our Newsletter
Receive our monthly newsletter by email