Villa Charlotte: A Mediterranean pearl of the north
By Julie Lindén | Photos: Bjørn Tore Økland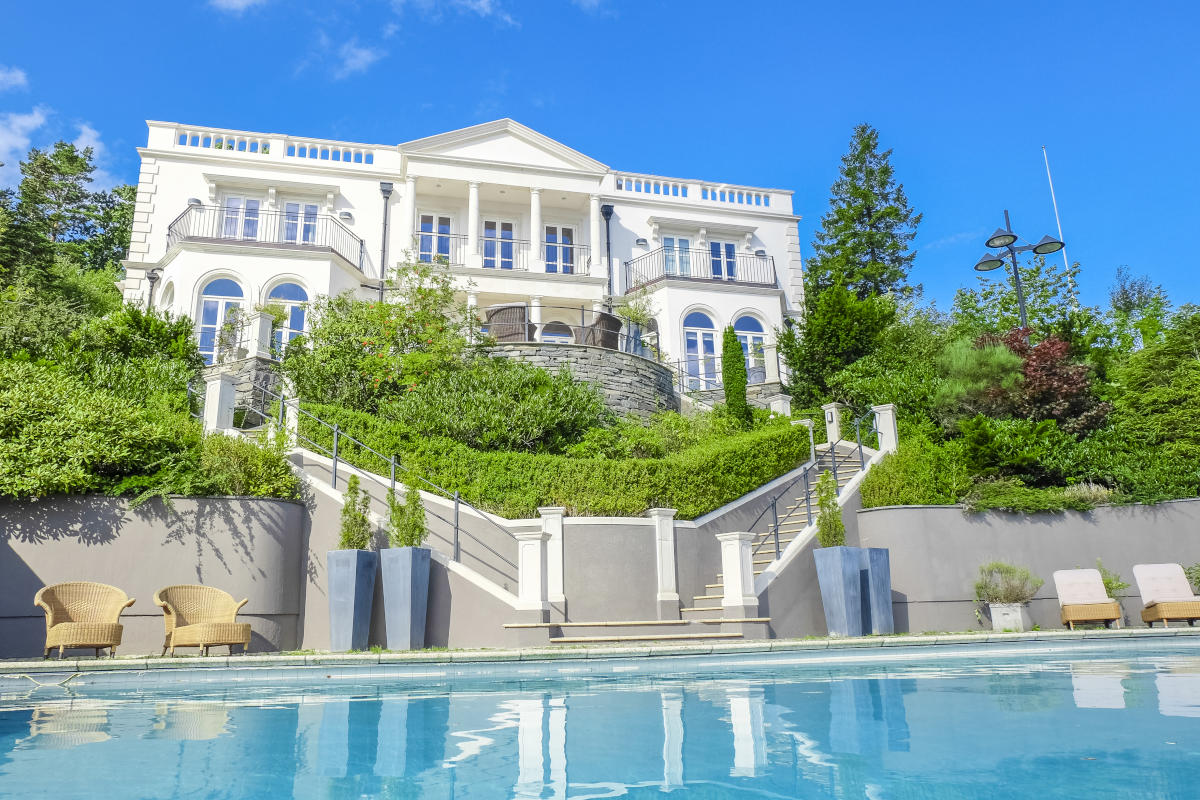 Carved into the beauty of the western Norwegian coastline is a stylish residence unlike any other. An English-style waterfront manor and serene retreat for small and larger travel groups alike, Villa Charlotte is a haven for those who wish to combine Norwegian peacefulness with an ambiance reminiscent of southern Europe. Add to this description an impressive line-up of activities, facilities and awe-inspiring rooms and your coastal getaway is complete.
"This property is a pearl. It's truly one of a kind," says owner Torunn Økland about the remarkable white B&B villa that doubles as her home.
"Waking up to the morning sun and sea view from the king-size bed, taking in the calm and peaceful surroundings of the unique nature; it's pure recreation."
An international meeting place
Situated by Fanafjorden in Bergen, merely minutes from the international airport yet embedded into the most pristine of natural sceneries, Villa Charlotte rises as an exclusive palace – perfect as a hub for exploration, concentration and relaxation. Distinguishing itself from traditional Norwegian architecture by its grand, white and symmetrical appearance, the attractive B&B has garnered enduring international attention. "The waterfront location and the villa's continental European architecture are both recognisable and highly appreciated by tourists from abroad. The associations between the architectural look and the 'Riviera' type of lifestyle are clear," notes Økland. She admits that while the Villa welcomes private and business travel groups from Norway and abroad, apart from business meetings and work groups, the main clientele comes from areas outside Scandinavia. "Villa Charlotte is a concept international visitors understand and desire," she says. "Also, the option to either book the whole villa or just a room or two, makes the choice a flexible one."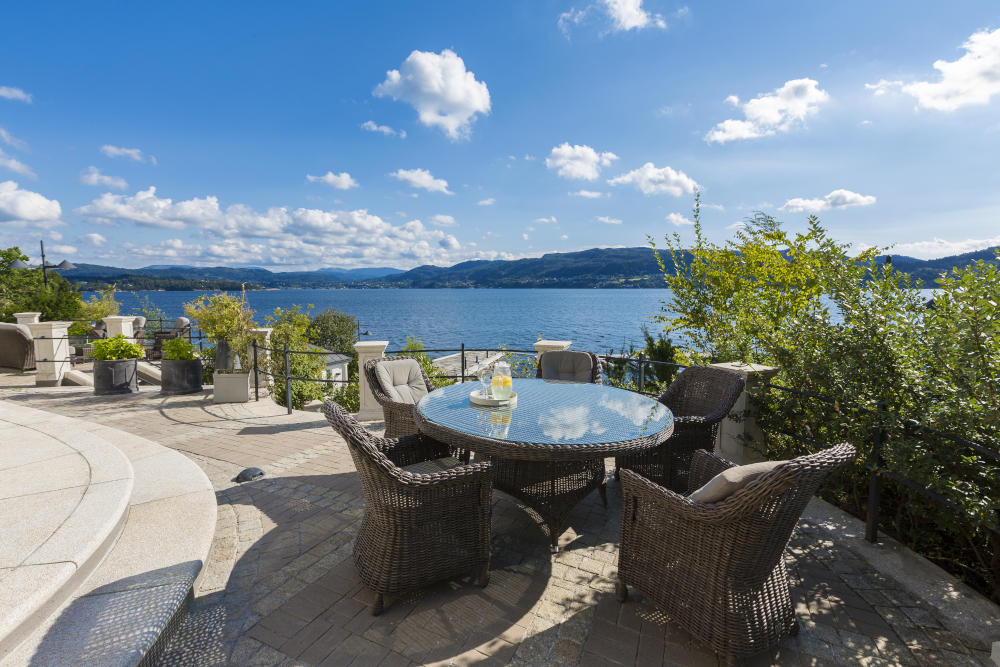 The value of the experience
Far beyond connotations of luxury and warm retreats, Villa Charlotte inspires cultural exchanges and memorable experiences. "Looking back on the highlights of the year, or even one's life, it's always the experiences that are left as the icing on the cake," muses Økland. "Therefore, we want to create memorable experiences for our guests; aesthetical happenings that induce pure lust for life." The main vehicle for such activities at Villa Charlotte is understandably the sea vessel, or more specifically, the B&B's own Princess V48 yacht. By this far more than a comfortable way of travel, guests can choose between three different excursions to nearby cultural and culinary destinations. Selected trips are fully equipped with a Champagne lunch for all aboard, adding an extra bit of sparkle to truly cement the memory. The possibility to combine business meetings, board meetings and cultural and culinary hotspots at such ease, boarding from the waterfront at Villa Charlotte, is truly unique.
Exploring cultural and culinary hotspots
The first of the tour options will introduce the guest to nearby Lysøen, a stunningly romantic island and the famous home of Norwegian violin-virtuoso and composer Ole Bull. Here, you may visit the villa where Bull lived and composed his noted works, and meander some of the island's 13 kilometres of walkways and paths. A second tour option will take you via Lysøen to Bekkjarvik Gjestgiveri: a 17th century guesthouse and culinary hotspot, where hosts include the 2015 Bocuse d'Or World Champion Ørjan Johannessen, who was raised at the guesthouse. A third option takes guests via Lysøen to the renowned Cornelius på Holmen seafood restaurant – a lovely place to end the day and relish good food and company. "We want to introduce guests to the most wonderful places around," explains Økland. "These trips represent pure life quality and enjoyment. Meal times and bonding with fellow travellers is an immense part of the travelling experience."
For groups wanting to partake in a slightly more hands-on culinary experience, Økland adds that Villa Charlotte has a fishing boat at their disposal. "It's a perfect way for guests to enjoy the sea and its goods – and learning how to prepare them in the kitchen, or outside on our terrace when weather permits."
Enjoy life on land
For those wanting to just kick back and relax or enjoy life on land, there are plenty of places and activities to be explored near the Villa. How about exploring Bergen, or perhaps spend a day at Fana Golfklubb? Close to the villa you'll find the largest Rhododendron collection in Scandinavia at Arboretet – a botanical garden and true ode to Bergen's moniker 'the Rhododendron City'. All in all, Villa Charlotte is a place to enjoy life. "It's a stunning place, a gorgeous building, and the surrounding nature is nothing short of magnificent. What more could one ask for?" concludes Økland with a smile.
Villa Charlotte in brief: - Choose from master double bedroom with seafront view, double bedroom with seafront view and master bedroom with side view to sea and garden view - Breakfast is included in your stay - A meeting room accommodating up to 14 people can be booked separately at the Villa - Catering can be arranged for the whole party For more information, please visit villacharlotte.no
Subscribe to Our Newsletter
Receive our monthly newsletter by email