Vilpola: Whimsical Nordic textiles, inspired by folklore and nature
By Molly McPharlin | Photos: Vilpola
Taking inspiration from Scandinavian nature and folk tales, Vilpola creates soft, colourful textiles that showcase uniquely Nordic designs. Operated by the family-owned fabric business Tukku, which has been on the Finnish scene for over 68 years, Vilpola now has a successful online store in Finland and has its sights set on expanding into Europe.
Terhi Laitakari, the company's collection manager and in-house pattern designer, believes that the environment and cultural history of Finland are perfect for nurturing creativity and new ideas. "For Finns, nature sparks an inexhaustible bank of ideas," she says. "Local history is also an important source of inspiration." New products this autumn include designs taken from Finnish folklore, a tablecloth called 'Trollboy', and a cosy bedsheet set called 'The Fox is Dreaming'.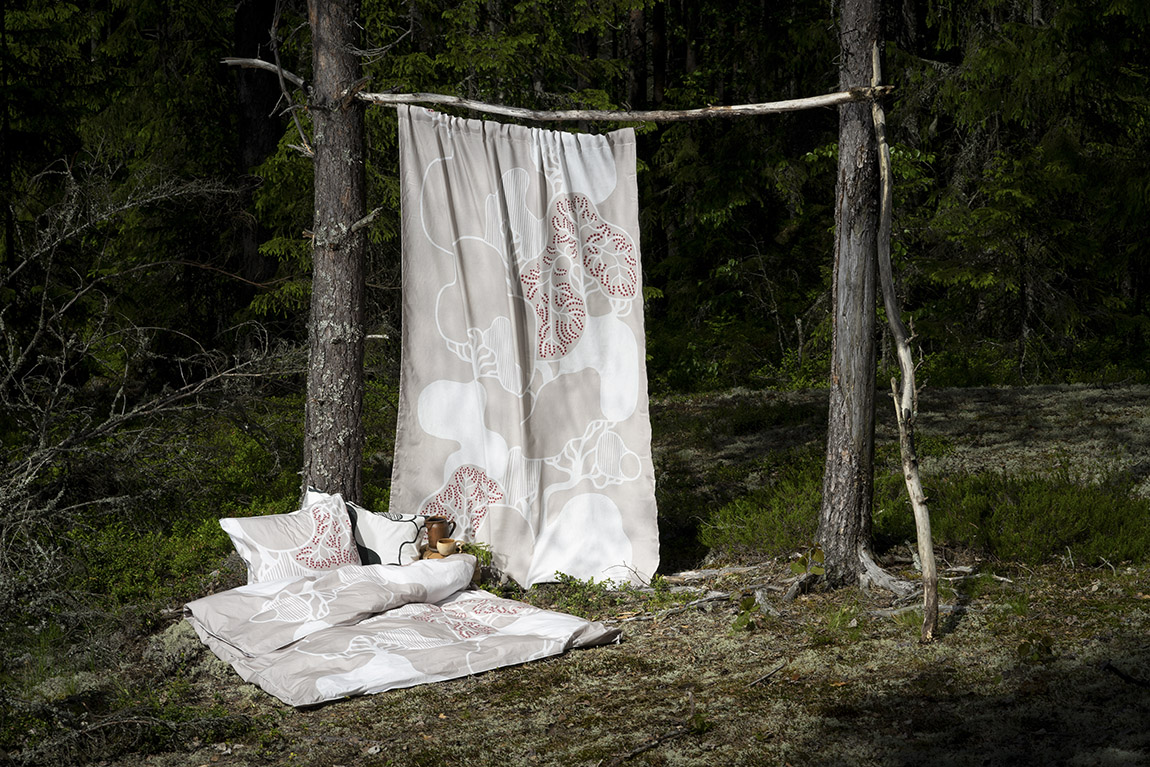 Besides their own online store, Vilpola occasionally holds pop-up sales. In addition, their products are available at the Online Exclusive store – part of Stockmann, the iconic Finnish department store.
Vilpola's most popular products are duvet covers. Laitakari thinks one reason for this is that customers are drawn to their intricate patterns and rich hues, including deep plum, moss green and winter grey. "It is very important to me what kind of sheets I slip into to sleep," she says. "It seems that even your dreams are better when you sleep under bedclothes with a pleasing look."
Vilpola's name comes from the town of Akaa, located near Tampere, Finland, where the company was founded. The word 'vilpola' is very Finnish: a vilpola is a veranda or cooling room where people can relax after visiting the sauna. As Laitakari says, "the word breathes the kind of peace we hope to represent in their patterns."
Vilpola's commitment to nature extends to their materials and production. Vilpola uses only soft, durable cottons. Patterns are printed in Europe, but all design, sewing, product description, marketing and packaging is done in Finland. "It is important for us to bring jobs to Finland," says Laitakari. "That way, we're involved in preserving the textile industry here."
Dreaming up designs at Vilpola often begins with a story. Laitakari focuses on one word and sees where it leads her. "For example, the word 'leprechaun' came to my mind," she says. "I thought, what a beautiful word. A story in a dreamlike mushroom forest with an adventurous elfin boy took shape in my mind from that. From the story, the style and patterns grew." At Vilpola, designing textiles is a bit like being on a treasure hunt every time.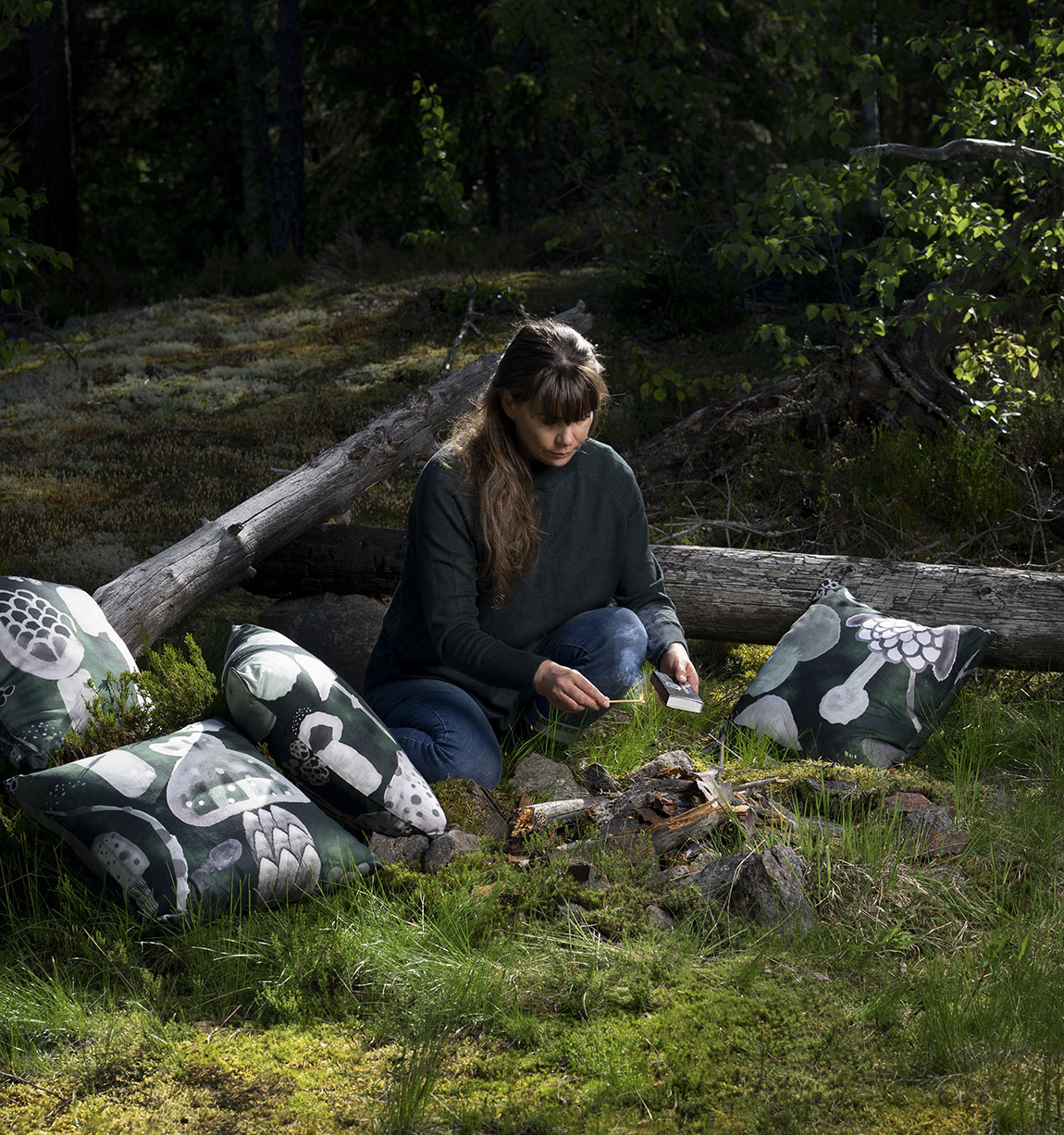 Web: www.vilpola.com Instagram: @vilpola.finnishdesign Facebook: Vilpola
Subscribe to Our Newsletter
Receive our monthly newsletter by email