WAF: The world's biggest architecture festival – on beauty, sustainability, and new visions
By Signe Hansen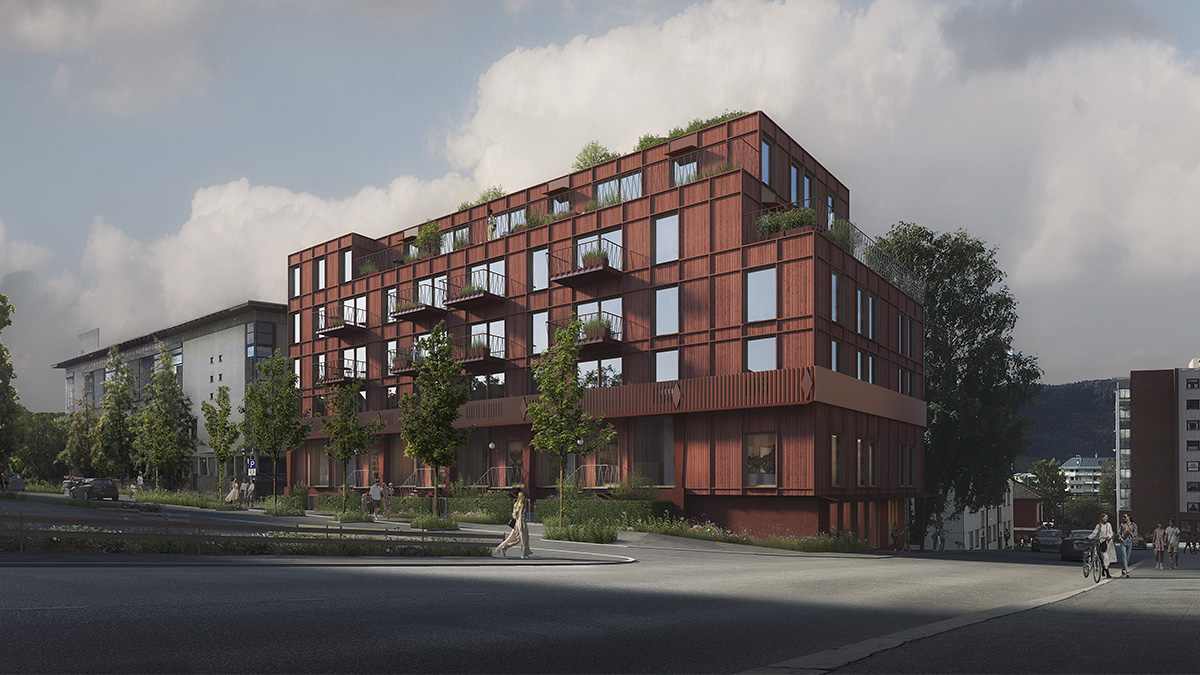 World Architecture Festival (WAF), the biggest festival of its kind, returns to the magnificent settings of Marina Bay Sands in Singapore. This year, the festival delves into the theme of "Catalyst", with an exhilarating programme of talks and project presentations from world-class firms, including several shortlisted Scandinavian architects.
Enabling participants to share their work and visions, WAF provides the perfect setting for innovation and new ideas, and that is exactly the point says programme director Paul Finch. "The whole idea of having a festival where people travel long distances to be here is for the exchange of ideas. When you have around 1500 people in the same place seeing new projects, hearing the judges' feedback, listening to conferences, and discussing new ideas, it all becomes part of the big conversation."
Having been in various locations in Europe, WAF (which was launched in 2008) first moved to Singapore in 2012 and thereby significantly increased its international attendance. The festival stayed in Singapore for four years before moving on; this year, it returns to the Marina Bay Sands venue for the first time since.
A multicultural melting pot for new ideas
With 76 International speakers and presenters, 495 live pitches from leading architecture firms, and a spectacular exhibition, this year's WAF is set to be a regular melting pot of ideas. The event is expected to welcome participants from around 60 different nations, joining to engulf themselves in the world of architecture. During the festival, they will have access to a host of talks and debates, beginning with a talk by Charu Kokate, Senior Partner/Director at Safdie Architects on the WAF stage. Among the many other talks is one by the recipient of the President's Design Award "Designer of the Year 2020", architectural writer, educator and book designer Kelley Cheng, who will share her experience on how to make an outstanding architecture book.
Meanwhile, on the Festival stage, projects will compete in various categories within three different sectors: Completed, Future and Landscaping. Unique to WAF, all finalists will be presenting their project live to a panel of judges consisting of more than 135 industry experts. Alongside the event, Inside, the World Festival of Interiors will be competing for awards in 11 different categories of interior design.
Outside the categories
To celebrate its tenth anniversary in 2017, WAF introduced a number of WAFX prizes to award "projects that best use design and architecture to tackle major world issues, including health, climate change, technology, ethics and values."
"In recent years, we've seen a much greater attention to ideas about sustainability in all its meanings – more emphasis on carbon, a responsible use of materials, multigenerational buildings and so on," says Finch. "It is something we have been keen to support, and that's why we created this separate set of WAFX awards. Noone has to pay to enter; everyone who is shortlisted in Future projects are automatically qualified."
But while architecture can reflect and address some of the most pressing issues in society, it can also create joy through pure aesthetics. That is why, last year, one more prize was introduced, the International Beauty Building Price, supported by Royal Fine Art Commission Trust and Ballymore. The prize is presented to a building which "raises the spirits." Like the WAFX awards, participating in this category involves no extra cost. "We are very happy to have that prize because WAF prizes are not specifically because something looks fabulous; it's helpful if it does, but it's not the only thing. But in case of the Beauty prize, it is for projects where quite obviously the aesthetic aspect overrides."
Web: www.worldarchitecturefestival.com
Subscribe to Our Newsletter
Receive our monthly newsletter by email