We Love This: May 2022
By Lena Hunter | Press photos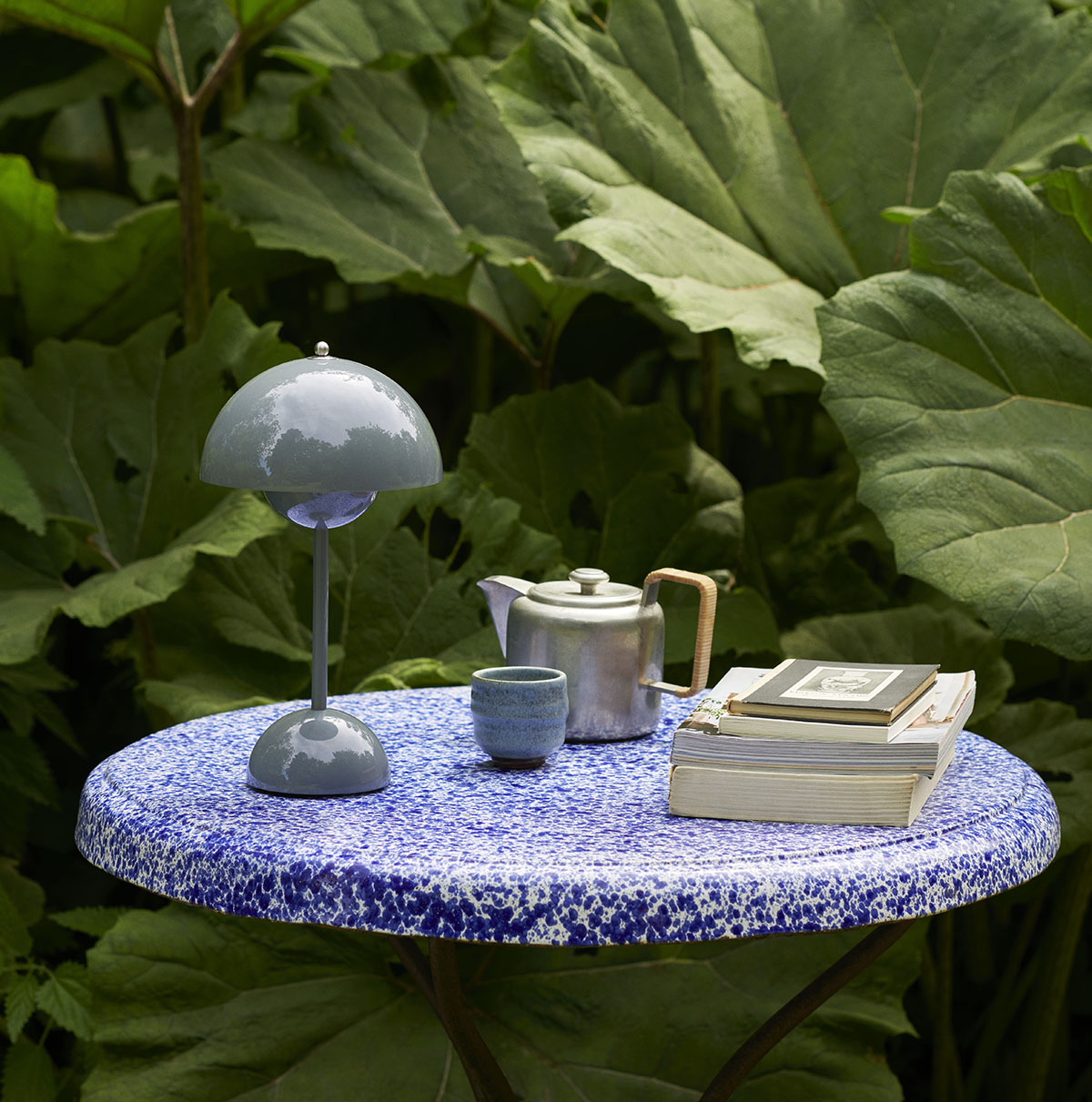 In Scandinavia, May is an unpredictable month. Some years the mercury soars, slapping barely-out-of-hibernation foreheads with unexpected sunburn; others, it's a pallid continuation of April showers. Usually, it's a little bit of both. Either way, garden hangouts are on the cards, so the time is now to invigorate your back yard, patio or balcony, with these six outdoor design gems.
Each of ferm LIVING's rugs in the durable Way series started life as 48 plastic drinking bottles, before being hand-woven in a small Northern-Indian town, known colloquially as 'carpet city' for its rich heritage of weaving culture. The Way Mat twists timelessness with its two-tone flat-weave detail and asymmetrical fringe trim, while this dreamy 'sugar kelp' colour keeps the look natural, complementing any patio décor and garden door.
Way Mat in sugar kelp by ferm LIVING, €55
www.fermliving.com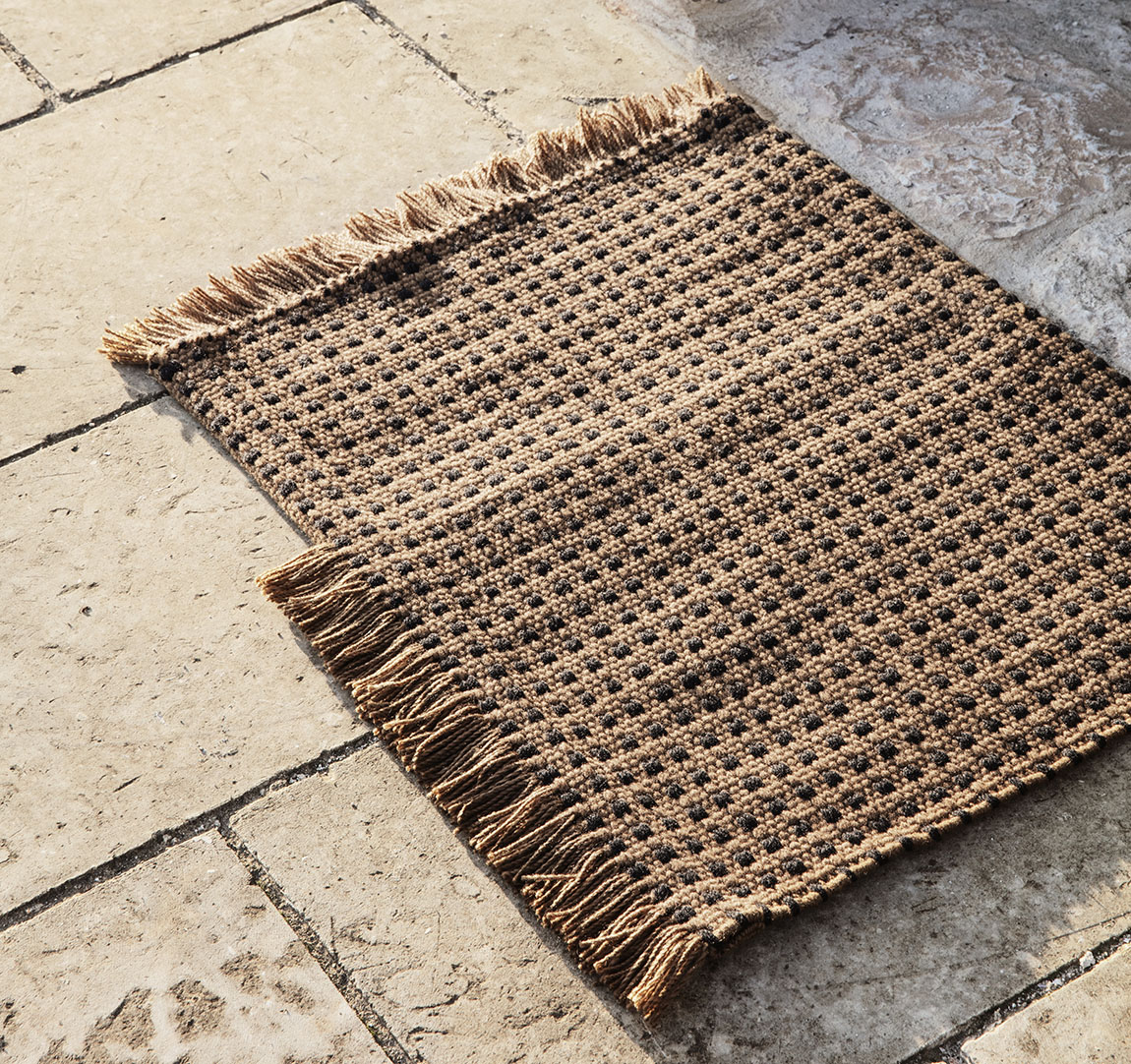 Danish ceramic label Bergs Potter was founded in the wake of WWII by young Copenhagener Victor Berg, who inherited a small pottery studio in 1942 in the middle of Nørrebro – a neighbourhood recently voted 'the world's coolest' by TimeOut. Today, Bergs is still family-run out of the Danish capital, while its beautiful clay garden wares are made by terracotta artisans in Tuscany. The Daisy planter, with its exaggerated flared lip, is inspired by Denmark's national flower, the Marguerite daisy, and is available in both standing and wall-hanging form.
Daisy Garden Planter in rose pink by Bergs Potter, €42
www.bergspotter.com
Danish design atelier &Tradition has relaunched The Flowerpot, a sleek table lamp originally designed by Verner Panton. Now in miniature size, USB-chargeable, dimmable and available in a candy-shop range of contemporary colours, the little lamp is ideal for bringing outside as dusk falls on your backyard hangout. In the '60s and '70s, Panton's psychedelic patterns and futuristic forms in furniture, lighting, wallpaper and posters earned him a reputation as a visionary. When it was designed in 1968, The Flowerpot lamp was a symbolic nod to the peace movement. Today, the cult homeware is no less synonymous with modernity.
Verner Panton Flowerpot Lamp in light blue by &Tradition, €192
www.andtradition.com
A heavy-weight of Scandinavian interior design, Finnish label Marimekko is renowned for its bold graphic prints and twee home accessories. In the latter half of the 1960s, Marimekko's in-house designer Annika Rimala drew inspiration from youth culture to create the joyful and rhythmic pattern Keidas (meaning 'oasis'). 80 years later, the lusted-after design is being reprinted in Marimekko's home city of Helsinki and is available by the metre on unbleached cotton fabric. The nostalgic blend of beige, orange and white contrasts playfully with leafy garden tones, making it an ideal picnic table covering, patio upholstering, or spring-like decorative throw.
Keidas cotton fabric by Marimekko, €43 per metre
www.marimekko.com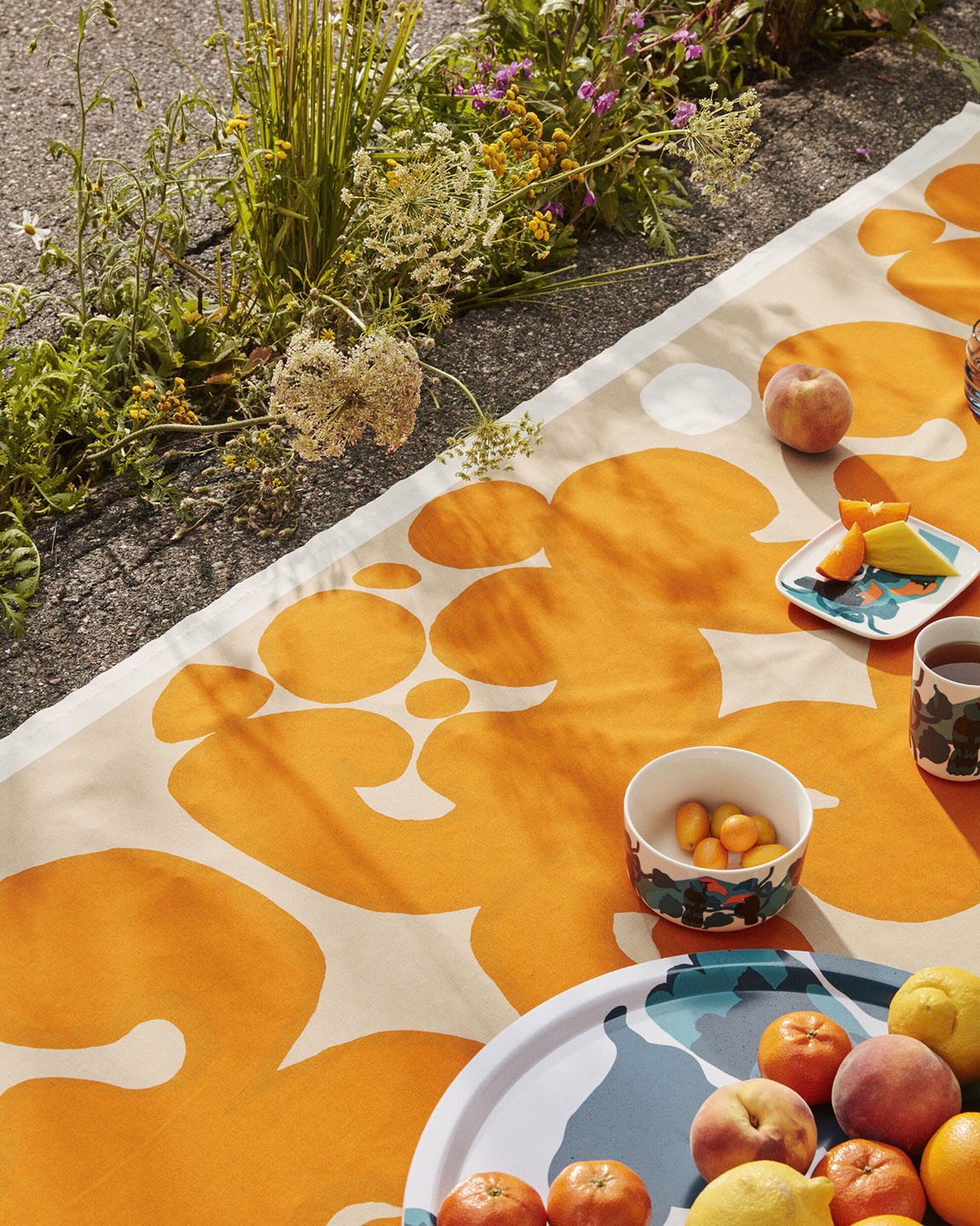 Hay's minimal, handle-free watering can, designed by Sweden-based American designer Shane Schneck, toys with the traditional, with its curious proportions and shapely elegance. With an elongated spout and available in two light, sunny tones, the garden must-have is typical of Schneck's design ethos: simple, innovative products with an element of surprise. Made from lightweight, hardwearing plastic, it can weather all seasons and serve as an eye-catching visual reminder to water the herb garden.
2l Watering Can in light grey by Hay, €35
www.hay.dk/en-gb
Skaargarden's exquisite folding H55 Lounge Chair was created by Swedish interior architect Björn Hultén, to withstand weather and wind while being graceful enough to add design value to an indoor space. The luxury hybrid lounger is fully adjustable and foldable, and features a plush headrest suspended by glossy leather straps. With its slim teak frame and 50 per cent recycled fibre canvas in natural beige, the H55 marries beautiful carpentry with deceptive comfort – a new go-to for those first sun-splashed May afternoons.
H55 Lounge Chair in beige papyrus by Skargaarden, €600
www.skargaarden.com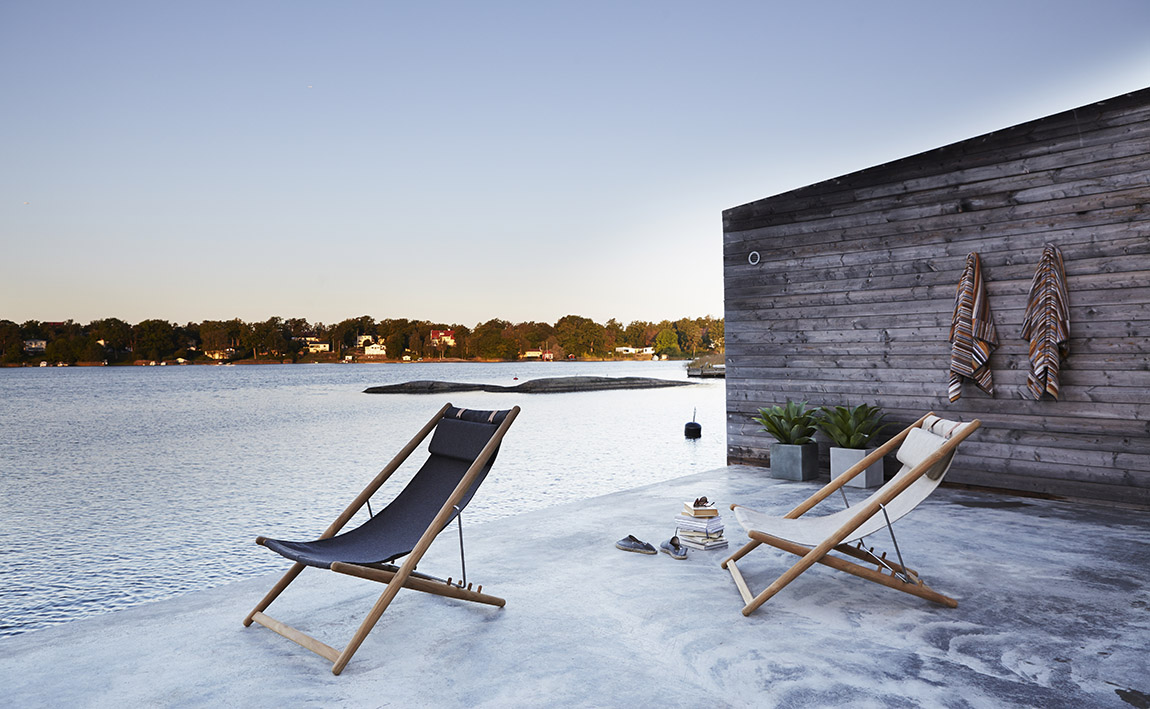 Subscribe to Our Newsletter
Receive our monthly newsletter by email