Woolpower: From the cold north with a warm heart
Text: Linnea Dunne | Photos © Woolpower
Quality garments, fair wages and local, sustainable production – it almost sounds too good to be true. But Woolpower is serious about all of the above, producing clothes that keep you warm inside and out. This year, the responsible wool brand turns 50.
"It's a combination of many factors," says Adam Brånby, one of two owners, when asked how Woolpower has managed to keep the production of its quality garments local, in Östersund in Sweden – now probably the last business to keep up the feat. "It's important to remember that we're not a fashion brand," he continues. "Our clothes look almost exactly the same now as they did 20 years ago. We change things, of course, but mostly on a quality and yarn level, and not so much in terms of style. We don't have to."
Other factors include the fact that the production is machine heavy, producing seamless tubes for sleeves, legs and the torso, as well as the brand's focus on its very own material, Ullfrotté Original®. "We need special machines for this, and they're expensive wherever they are," Brånby explains. On the other hand, they need fewer seamstresses, which might explain why paying local seamstresses in Sweden fair and proper wages – up to 60 times the equivalent of a seamstress wage in Bangladesh – actually works and makes sense.
Putting warmth and humanity first
In many ways, the seamstresses are the heart and soul of Woolpower. Each garment is checked and approved by the individual seamstresses, who mark them with their name as a quality seal. Moreover, as Brånby explains, there are immediate and obvious benefits to working with local staff. "In the winter, when it's minus 30 degrees here, our staff wear Woolpower thermal wear on their way to work, meaning they can all provide feedback and come with suggestions for improvements. With production in warm countries that never have snow, you lose all that."
The key values behind Woolpower – sustainability, humanity, reliability, independence, pride and learning – are very much present in the way Brånby talks about his business. He gets it from his father, he says – an entrepreneur who ended up buying into the business in 2002, eventually passing it onto his two sons some eight years later. "Ethics and morals have always been central to everything he's done, so that's been with us since our early childhood," he explains. "It's about being able to look yourself in the mirror and say that, all these things I want from my place of work – holidays, healthcare, a good salary – we give our employees too, and our customers know that."
Woolpower has experienced rapid growth over the last decade, something that Brånby believes may well continue into the future. "We think time is catching up on us now. People are going to want to pay a little bit more to know that things are produced in a sound way, in Sweden, with sustainability in mind. It's happened to the food industry, and I think it'll happen to the clothes industry too."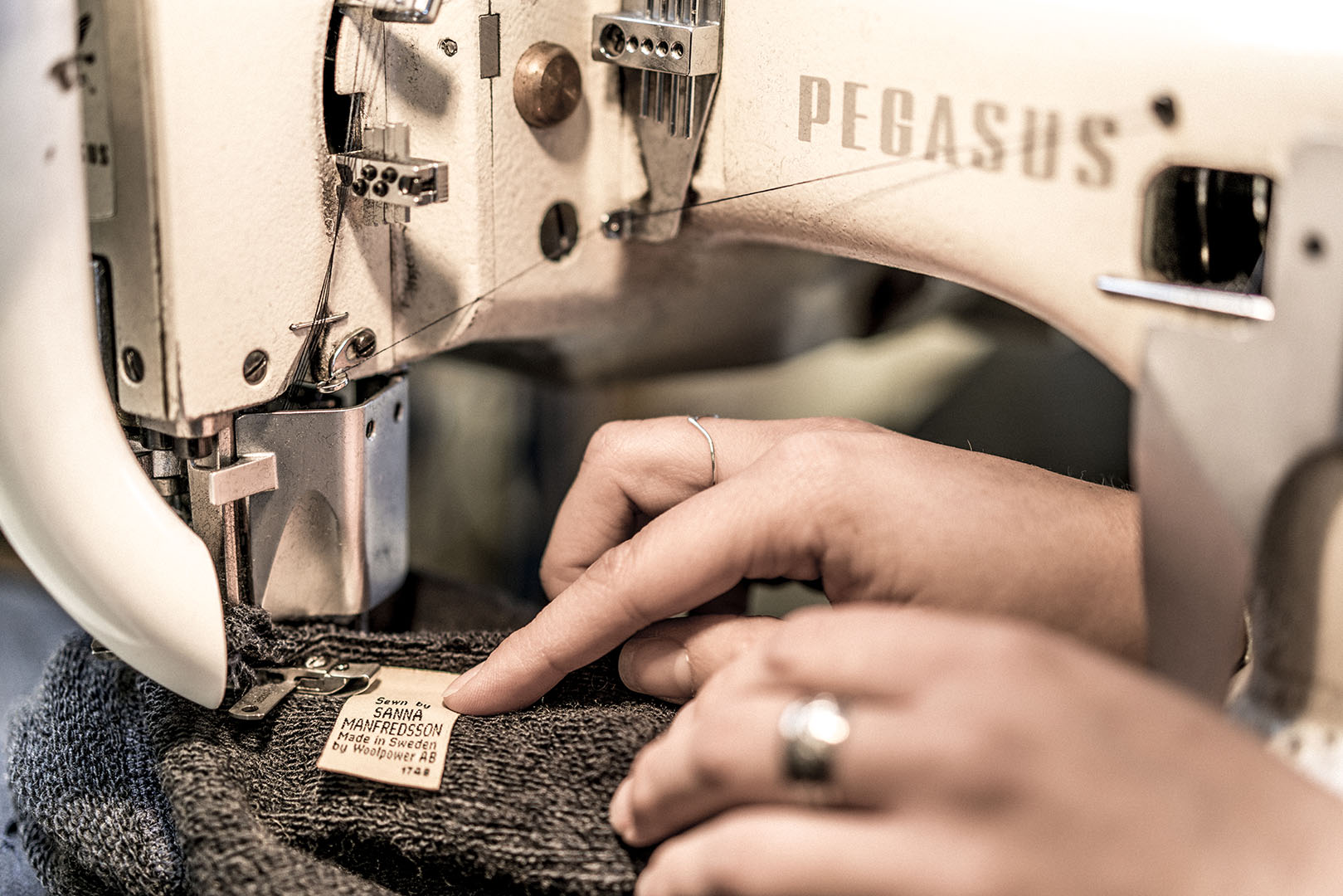 A shared quality mindset
But the key values, Brånby explains, are useful in more ways than one. "We sat down and thought long and hard about how we really do things, trying to concretise what we're really all about. And it snowballs. People end up wanting to work for us because they see that we're driven by these values, and so we attract employees who share our values and help us develop in line with them, and who become great brand ambassadors."
The result is a range of high-quality thermal wear including base and mid-layers, socks and accessories such as headbands, caps and gloves – all made using the company's own Ullfrotté Original®, made of polyamide and fine merino wool from sheep in Patagonia, guaranteed to be non-mulesed and perfectly ethical. Among recent additions and improvements is a range of non-flammable, anti-static garments conforming to standards such as flame resistance and electric arc.
"I really believe in this, in making a really, really good product to be proud of. And every time another person tells me that they wear and love Woolpower, I am proud, whether that's because they know our garments are produced in a sound and sustainable way or because they love how the clothes feel and how long they last," says Brånby. "We face questions and challenges all the time, of course – but that's when our values come in to guide us: an employee can say, 'hold on a minute, should we really be working like this?', and we can have a discussion about it. It's never black and white, what's right or wrong – but that's how we keep growing and learning."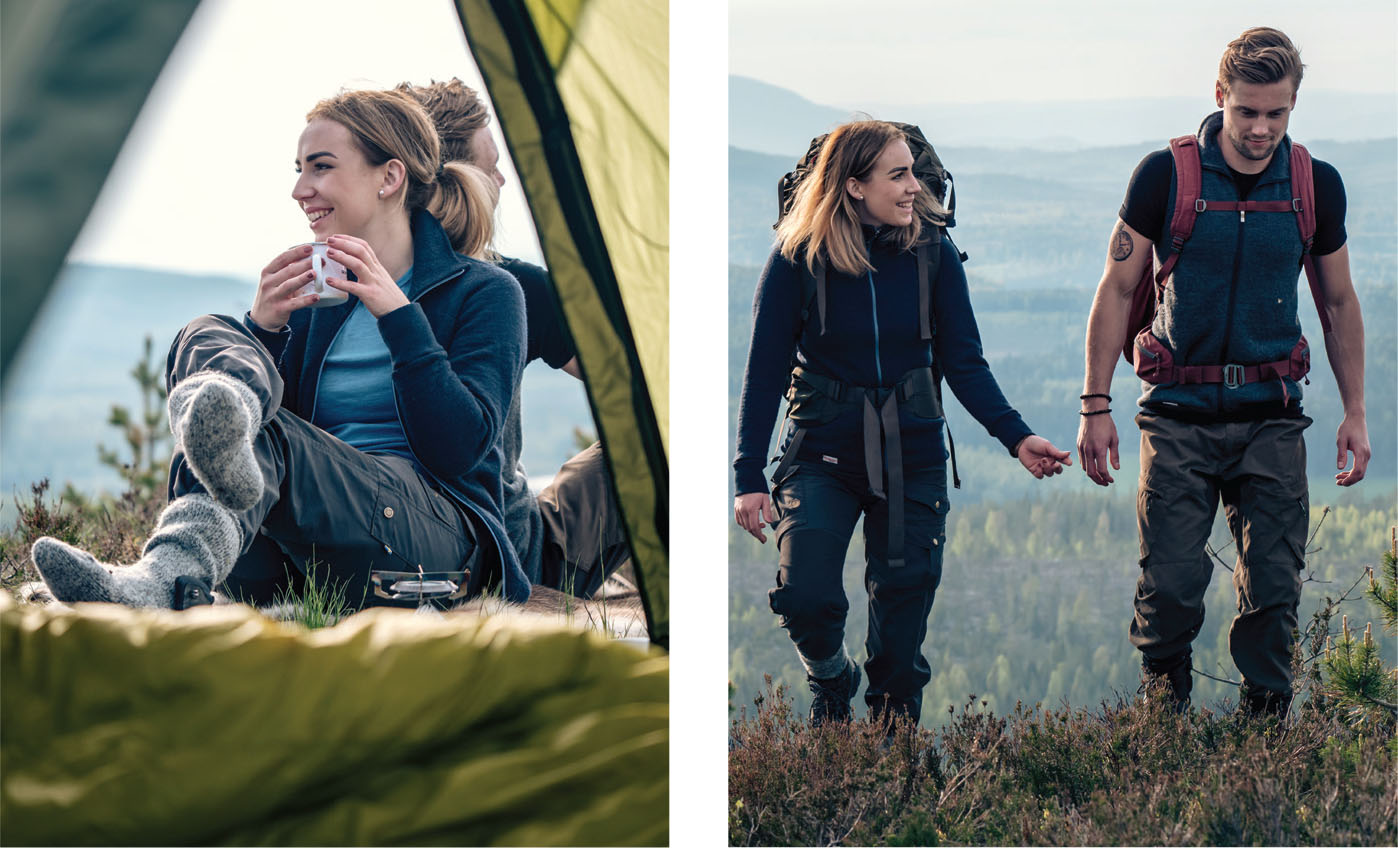 Web: woolpower.se Facebook: woolpower Instagram: @woolpower_official
Subscribe to Our Newsletter
Receive our monthly newsletter by email