Zenit Design: Facilitators of transformation
Text: Malin Norman | Photos : Zenit Design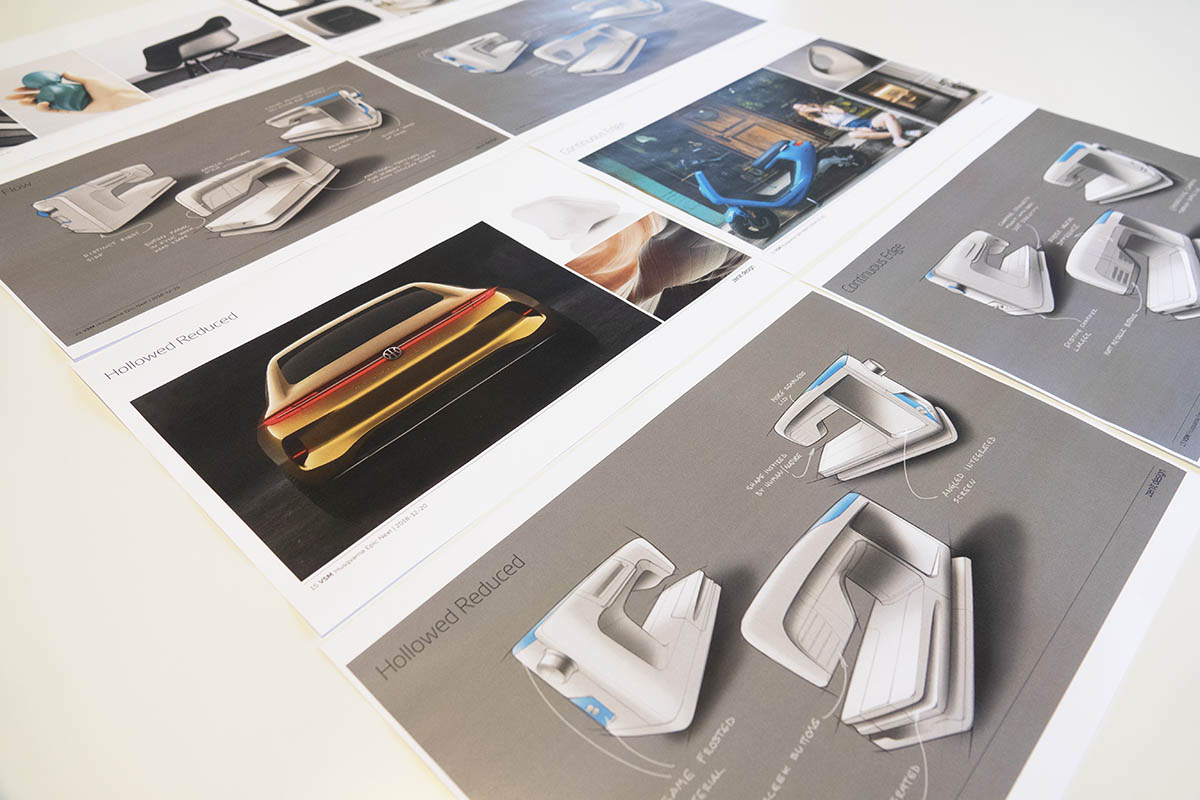 Zenit Design combines collaborative creatives with extensive experience, and is a strategic design partner regardless of business or challenge. From product design to facilitation of transformation, the journey with Zenit is constantly evolving.
Starting out 25 years ago, the Malmö-based agency Zenit has developed into creators of exceptional human experiences. The team of trained specialists in fields such as product, service, UX and mechanical design works across disciplines, guiding clients from the first spark of an idea to a complete product or service that adds real value.
"We help our clients navigate developments in society and technology," says Jonas Svennberg, CEO. "With a base in product and industrial design, we have transformed over the years and focus on user-centred design in a broad sense. The user-centred design method raises innovation potential and also requires curiosity, commitment and courage, to challenge what's expected. In the future, no one will dare not to involve users in their innovation processes."
Changing world, stronger offering
Thanks to new technologies, people are more connected, better informed and have also become more demanding customers. There is a changing landscape of supply and demand, with new expectations, requirements and opportunities for manufacturers and service providers, which contributes to a stronger decisiveness in the user. As a result, design has shifted from engineering-driven to user-centred.
Over the years, Zenit has transformed itself from an agency working purely with industrial design and mechanical engineering of physical products, to a full-spectrum design and innovation agency tackling challenges all the way from the physical to the virtual space, but always starting at the root of the user's needs and challenges.
"To thrive, a business needs to be comfortable with continuous transformation," begins Johanna Wretling Stadler, COO. "It's often a new way of thinking for our clients, starting from the user's needs and involving all stakeholders. A list of requirements is just a starting point, and collaboration is crucial. We have learnt to actively adapt to the new normal, to solve problems."
Showcasing broad competence
Tork PaperCircle® is an example of how Zenit worked together with Essity to streamline the back-end of tissue handling, which enables the recycling of used bathroom paper towels on a scale not seen before. "We looked at the whole process and got under the skin of user groups, actually spending time with them to see how they were behaving," explains Rolf van de Boel, service designer. "It transpired during our testing that it was not the general users that needed to change their behaviour, but rather the cleaners who had to change their routines. The solution has been awarded multiple times as a good example of a circular economy business model, and has now been launched on a wide scale.
A user's experience is defined not just through their interaction with a product or its aesthetics. It can be discovering, learning, or purchasing, as well. One example is Minutes of Light for Skånetrafiken, finding a way to communicate the time remaining until the next departure at Trelleborg train station. Zenit looked at what commuters actually need and realised that it was soft input on whether they were in a hurry or not. The solution is a smart light installation with changing colours, a live feed counting down time to departure, visible from a distance. Himanshu Rohilla, UX designer, highlights the added value: "With this solution, we moved away from the negative sensation of delays in timetables to a more positive experience, only focusing on the remaining time before departure."
Another example is Pfaff creative icon, an advanced sewing machine with access to complex embroidery technology. "Here, we combine a long tradition of handcraft with computer-controlled production. It provides an interesting clash of traditional sewing and high-end electronics, yet with an easy-to-use interface," elaborates Wretling Stadler. "By combining usability and complexity, we allow users to be more playful in their creations." Pfaff creative icon won the Best of the Best at Red Dot Awards last year.
The power of design
The multidisciplinary teams at Zenit understand and empathise with users. They are experts in their respective domains and technologies, and thus able to not only create substantial value for the end-users, but also enable the customer to capture value with their business offerings.
Zenit is dealing with solutions for the future but is grounded in the knowledge of the past and present. Requirements lead to solutions through creative imagination together with the users, who are the real experts on what they need. "Technology changes over the years and consumers have more knowledge; they want things to work so that they can accomplish the task in the best possible way and without errors," concludes Svennberg. "Our designs provide solutions, boost user experience, reduce costs and get rid of headaches."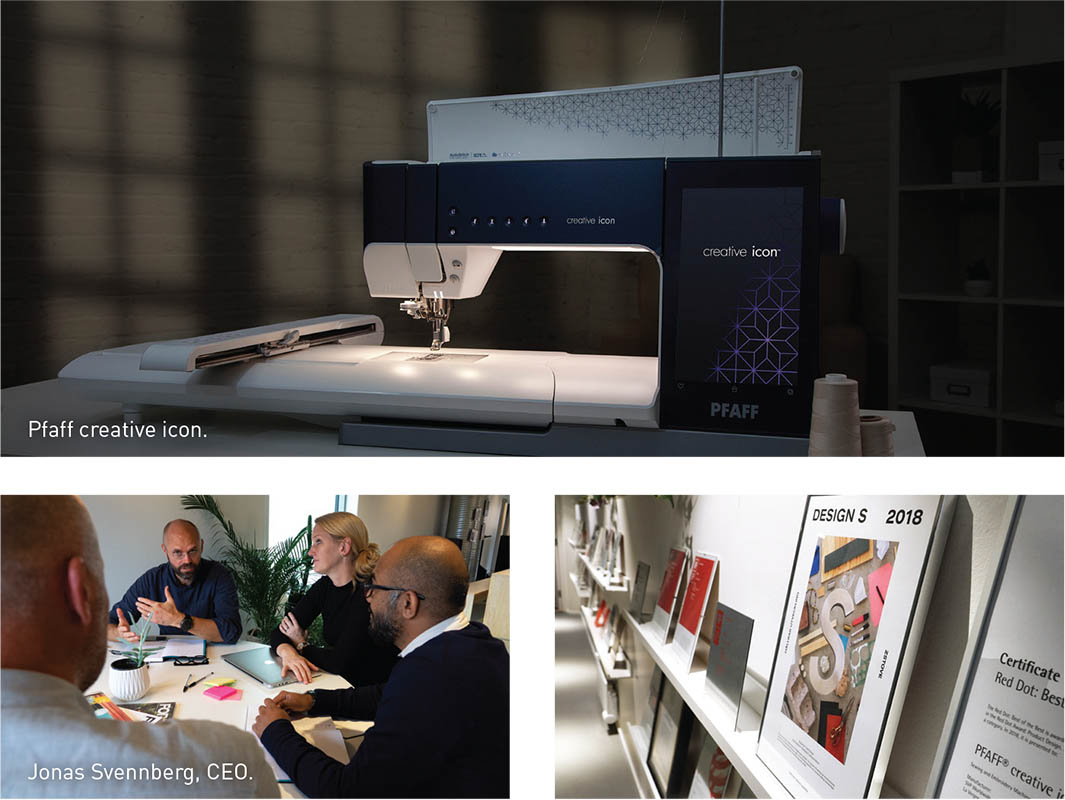 Web: zenitdesign.se Facebook: ZenitDesign Instagram: @zenitdesign.se
Subscribe to Our Newsletter
Receive our monthly newsletter by email