Znorki: Making sleeping fun for everyone
By Nicolai Lisberg | Photos: Znorki
A mouse, a dog or perhaps even a crocodile: Znorki has turned something as ordinary as bed linen into a child's best friend.
It started out as a necessity for Sara Olesen and her family. They had three children in two years, and sleep was thin on the ground – mainly because one of the children kept throwing away his comfort blanket during the night and started crying when they could not find it again.
At the same time, they needed to buy new bed linen, but all they could find was bed linen designed for adults. That is when Olesen came up with the idea for child-friendly bed linen shaped as animals, with a cuddle cloth attached to the blanket or the pillow.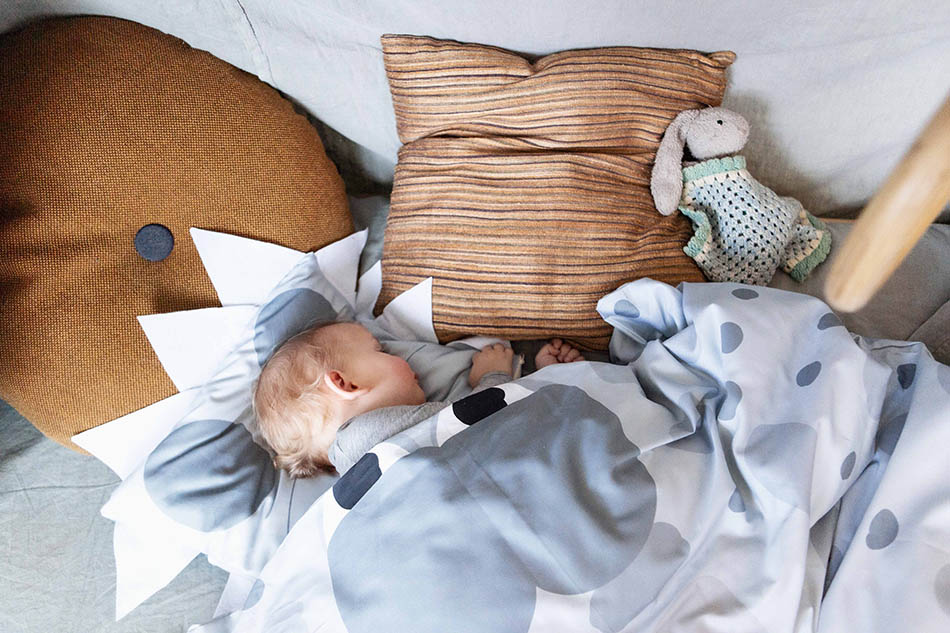 "In the beginning, it was just meant as a solution to our problems. The first one I designed was a mouse, where the nose of the mouse works as a cuddle cloth. The idea was to make something that was fun for the children and practical, as well," explains Olesen, owner and founder of Znorki.
It turned out that she was far from the only one facing the issue of having to constantly search for cuddling cloths, so she began selling to friends, before creating the company about two years ago. Since then, the bed linens, which are all made out of 100 per cent organic cotton, have been such a success that Znorki is planning to export to other countries in the future.
Bed linen as a best friend
The bed linens are made for both babies and toddlers, and besides the mouse, you can also buy bed linen shaped like a crocodile or a dog. "I wanted to make it fun and joyful for children to go to bed – something children usually don't like to do, but since the bed linen also works as a teddy bear and friend, the idea is that they might actually enjoy getting tucked in by their parents," says Olesen, and rounds off:
"You can create so many stories connected to the animals. If your child is afraid of monsters, the crocodile can protect it and help scare the monsters away, for instance, while the ears of the dog are great for snuggling. It triggers the imagination and offers comfort, and that's what it's all about: bringing the fun back into children's design."
Web: www.znorki.com Facebook: znorki.dk Instagram: @znorki.dk
Subscribe to Our Newsletter
Receive our monthly newsletter by email