Amazing Arctic Tours: It's looking up!
Text: Lisa Maria Berg | Photos: Mansoor Waizy
D uring winter, there's a hunt happening in the north of Norway. All over, there are people in pursuit of light. It consumes them, the polar light astounds them, and a restlessness haunts them – an unease that won't leave them until they've met the infamous aurora.
The job sits in the sky for Mansoor Waizy. The general manager of Amazing Arctic Tours in Tromsø has guided people from all over the world, looking for the green gold of the Nordic sky. The never-ending hunt for the best spots from which to view the northern lights, is part of Waizy's life every day. He knows all too well what makes this job the best in the world, however: "For many, it is a dream to see the northern lights. There's something very special about witnessing, again and again, someone be so incredibly happy and touched when the aurora appears."
Forever changing
The northern lights have fascinated humans for thousands of years. The electromagnetic battles taking place above our heads has dropped many a jaw for many a generation. For Waizy, it keeps on being majestic. "You never tire of this job. It's always different, as well. To be able to look up every time and go, 'I've never seen it look like that!' is quite remarkable."
With Tromsø being the ultimate Arctic destination, there's plenty to do. Any aurora-hunting guest of Amazing Arctic Tour gets a discounted safari of the fjords, which, with its stunning landscape, is a feast for the eyes, as well as the soul.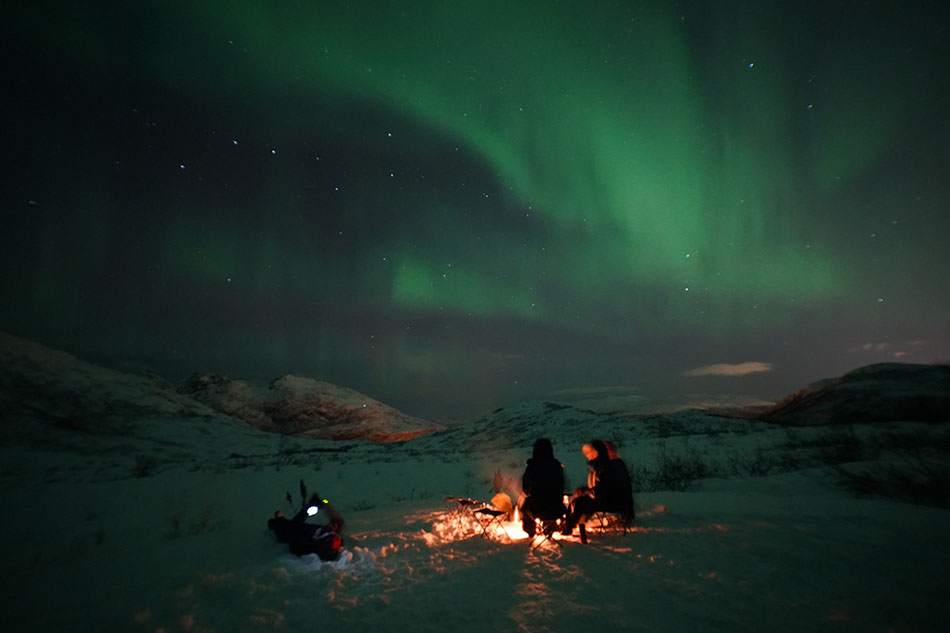 A yearning
But scouting for the northern lights is most definitely a winter activity. The summer makes for a very different-looking north of Norway. "There's always something to see, though. Many combine a trip to Tromsø with perhaps renting a car and seeing Harstad, Senja or other nearby places, and others take the opportunity to go whale watching, husky sledding, reindeer sledding, skiing or snow shoeing. It's a lush place to go for winter, but it's a lush place to go any other time of year, as well."
Does he miss the polar lights during summer? "Sometimes. There's definitely something special about taking the first guests in the early winter, to go see them dance."
Web: amazingarctic.com
Subscribe to Our Newsletter
Receive our monthly newsletter by email