Arctic Expedition: Become an Arctic explorer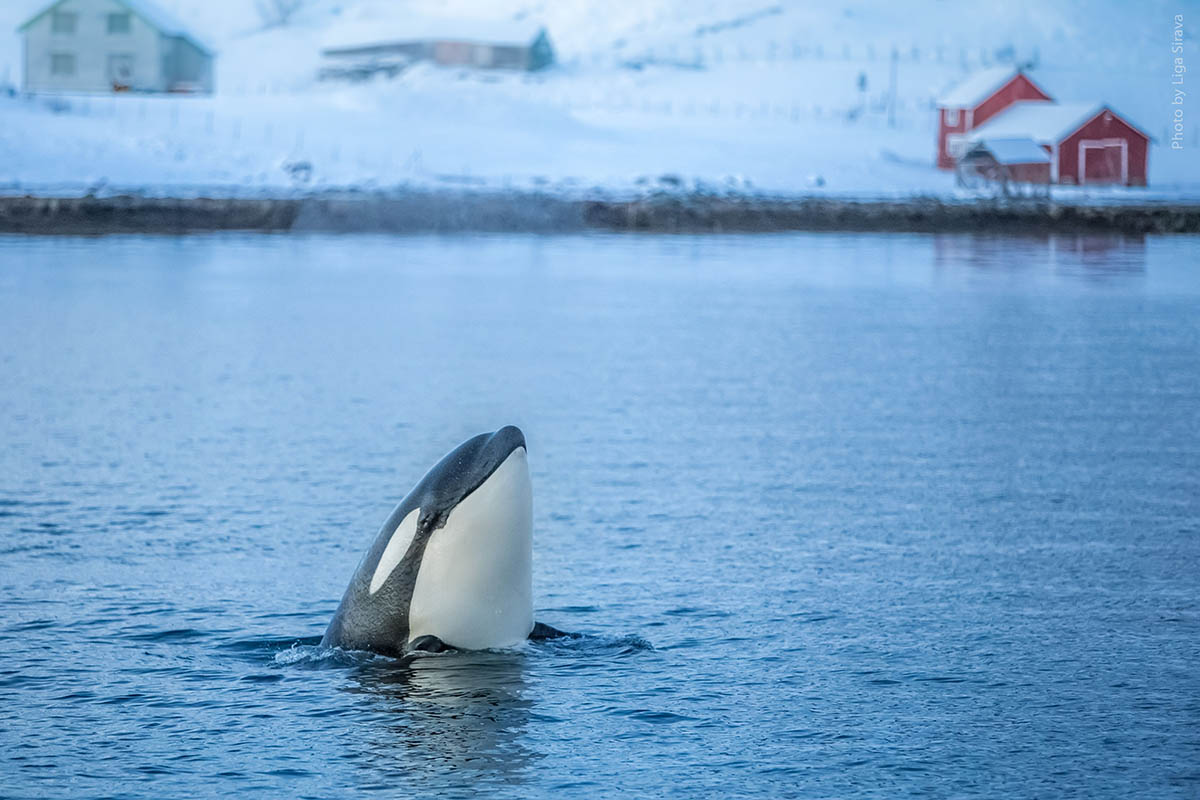 Arctic Norway is a destination well worth exploring. It offers everything from the midnight sun and captivating northern lights to scenic landscapes, impressive fjords, majestic mountains and the Arctic wildlife. You can book your next tour to this stunning part of Norway through Arctic Expedition. Whether a cruise along the coast or a day trip, the company has expeditions in Trømsø, Alta and Lofoten for the adventurer as well as the whole family to join in.
TEXT: INGRID OPSTAD | PHOTOS : ARCTIC EXPEDITION
MAIN IMAGE: Photo: Liga Sirava
"We provide Arctic exclusivity and specialise in showing you the northern lights, bringing you on whale safaris, and helping you explore untouched areas in the Arctic. It can be by boat or expedition ship, rigid inflatable boat (RIB), bike or foot, depending on the season," says Carolina Pena, chief marketing officer at Arctic Expedition. Located in Tromsø, the company allows you to meet a team of people with local knowledge, eager to show you the undeniable beauty that Arctic Norway has to offer.
Photo: David Gonzalez
Ready for an expedition cruise?
A paradise for those who want an adventure in the north, Arctic Norway is a holiday destination you will not want to miss. Throughout history, it has always attracted explorers and people seeking out exciting expeditions. That hasn't changed through modern times, and this is still the place to go if you want to experience the feeling of being alone, surrounded by nothing but raw nature.
"Our expedition cruises are very popular and worth experiencing while here in the far north. It is all quite exclusive, because there are only 60 guests on each cruise," Pena explains. Lasting four, five or seven days, the cruises have itineraries full of exciting, family-friendly activities on board.
"We recommend the four- or five-day Northern Lights and Whales Expedition Cruise – a unique way to see all the best parts of the Arctic in one trip," Pena continues. With all meals included and the main goal being to see whales, this cruise takes you to local villages with unique and exciting histories, on a whale safari, and to visit the northernmost whisky distillery. Throughout the long nights of the Arctic winter, from September to April, the spectacular natural phenomenon, the aurora borealis, dances across the sky and creates a magical setting on the boat.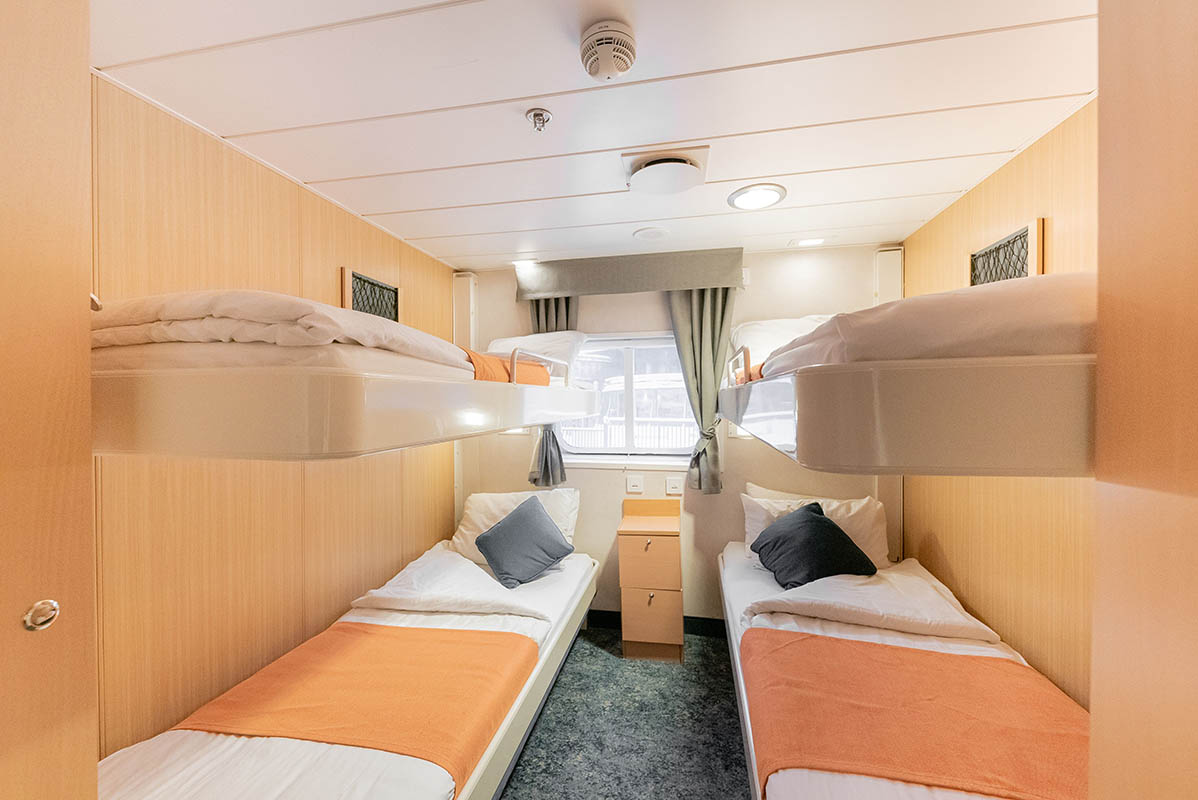 The seven-day Hike & Bike by Boat trip takes guests from Tromsø to Lofoten and is an eco-friendly excursion. "We focus on the environment and not leaving a footprint, getting around by bike or foot. The area is stunning, and you really get the best view of it like this," she says.
Arctic Expedition also offers diving with whales as well as cruises for special occasions such as Christmas, New Year's and Valentines, and in addition, the company can help to arrange trips for groups and companies with private activities to destinations, guaranteed to deliver that 'wow' factor.

Daily tours of Tromsø
Tromsø is a major cultural hub above the Arctic Circle, famous for its beautiful nature, thriving marine life and beautiful fjords, and Arctic Expedition can help you explore this exciting city, too. With daily tours available all year round, tourists can make the most of their time here, both in summer and winter.
Photo: Truls Iversen
"In the summertime, we offer a selection of RIB trips; these are rigid inflatable boats that can go fast and get you as close to the water as possible," says Pena. The Fjord Adventure tour is a fun and affordable way to explore the amazing surroundings. "The tour goes around the island and stops in several interesting locations, including the bridge, the Arctic Cathedral and a World War II submarine, among other places, before concluding with a hot drink back on land." In addition, there's the Midnight Sun tour, which also takes place on an RIB boat, but later at night. "It is very special to be out on the boat at 10pm and experience a beautiful sunset right in front of you," Pena smiles. "During the winter months, our four-hour Northern Lights Cruise tours take you out from Tromsø in the evening, with beautiful views of the surroundings and, of course, the northern lights, as the best way to experience them is away from the lights of the city," she says.

Other highlights are the popular Fjord Cruise & Whale Safari tours, a unique experience. The most common whale species seen are the humpback whale, killer whale (orca), harbor porpoise, and sometimes even the fin whale. "Once we reach the whale feeding site, you are invited to come on board an RIB to take a closer look at them," Pena explains. Last but not least, the Fjord Cruise & Cultural Heritage tours offer an introduction to local history and culture, its wildlife and the eco-system in the Arctic, where the guests can try caviar, dry codfish skin and codfish liver oil, while being guided through the restaurant and museum Full Steam for one hour after the boat trip concludes. "With our focus on being eco-friendly, we also offer a day, on some of our trips, where guests can help clean a beach if they wish to participate," Pena concludes.
For more information or to book your expedition, please visit:
Facebook: arcticexpedition.no
Instagram: @arcticexpedition.no
Cruises:
Hike & Bike by Boat Cruise. Duration: seven days. Availability: June to July. Price: from 23,800 NOK (approx. £2,120).
Day trips:
Summer:
Fjord Adventure tour on RIB. Availability: May to August. Duration: 2 hours. Price: 750 kr (approx. £67).

Midnight Sun tour on RIB. Availability: May to July. Hours: starts at 10pm. Duration: 2-3 hours. Price: 1,200 kr (approx. £107).
Winter:
Northern Lights Cruise. Availability: October to April. Duration: 4 hours. Price: 990 kr (approx. £89).

Fjord Cruise & Whale Safari. Availability: October to January (depending on visibility of whales). Duration: 5-7 hours. Price: 1,550 kr (approx. £138) or 1,990 kr (approx. £178) – including RIB*. *Only for people taller than 140 cm.

Fjord Cruise & Cultural Heritage. Availability: December to April. Duration: 5-7 hours. Price: 1,550 kr (approx. £138).
Subscribe to Our Newsletter
Receive our monthly newsletter by email