Arvika: Culture, nature and 365 lakes
By Kristine Olofsson
Located close to the Norwegian border in the western parts of Sweden, Arvika holds a vast cultural heritage, over 300 kilometres of hiking trails, and so many lakes that you could swim in a new one every day of the year.
This year marks the 50th anniversary of the foundation behind the popular nature reserve Glaskogen in Arvika. The region continues to attract visitors year after year with its stunning nature and canoeing opportunities. "Even though the forest sees 30,000 visitors per year, the large area guarantees a tranquil nature experience," says Eva Aasum, head of tourism.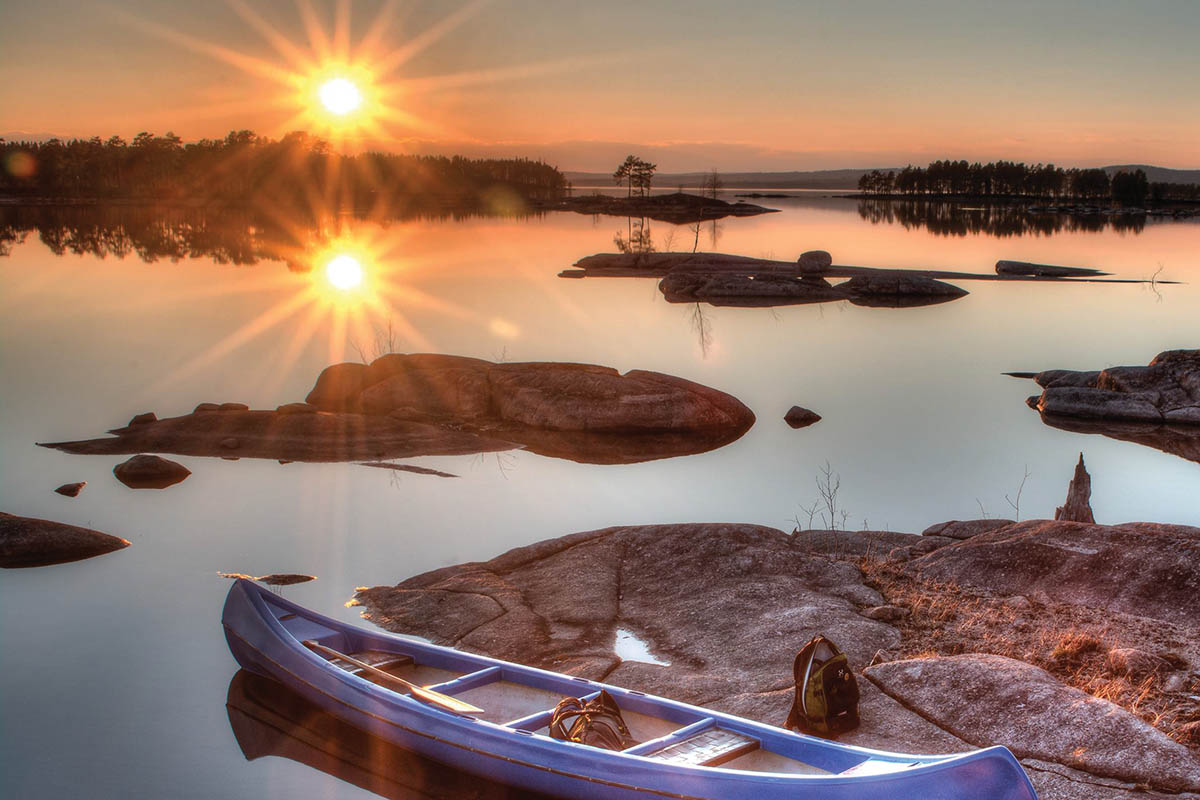 Visitors staying overnight are welcome to use wind shields, cabins or the camping area. In addition to jaw dropping nature, Arvika has a vast cultural heritage. In the early 1900s, a group of artists settled down in the area and became known as the Rackstad Colony. Their work, alongside that of many others, can today be enjoyed at Rackstad Museum. Another must-see is Klässbols Linen Weaving Mill, which celebrates its 100th anniversary this year. The weaving mill serves as royal court supplier and makes tablecloths for the Nobel Prize dinner as well as Swedish embassies across the globe.
Another event, taking place in July for the 56th year in a row, is Gammelvâla, meaning 'Old World', which celebrates 150-year-old Swedish traditions over a week, with different themes every day. The town centre of Arvika is also well worth a visit, with its award-winning park, picturesque harbour and events such as the popular music festival, Arvika Hamnfest, taking place in the summer.
Web: visitarvika.se Facebook: visitarvika Instagram: @visitarvika
Subscribe to Our Newsletter
Receive our monthly newsletter by email