Båstad: Relax and unwind in comfort and gorgeous settings
By Nina Bressler | Photos: Louise Nordström Pettersson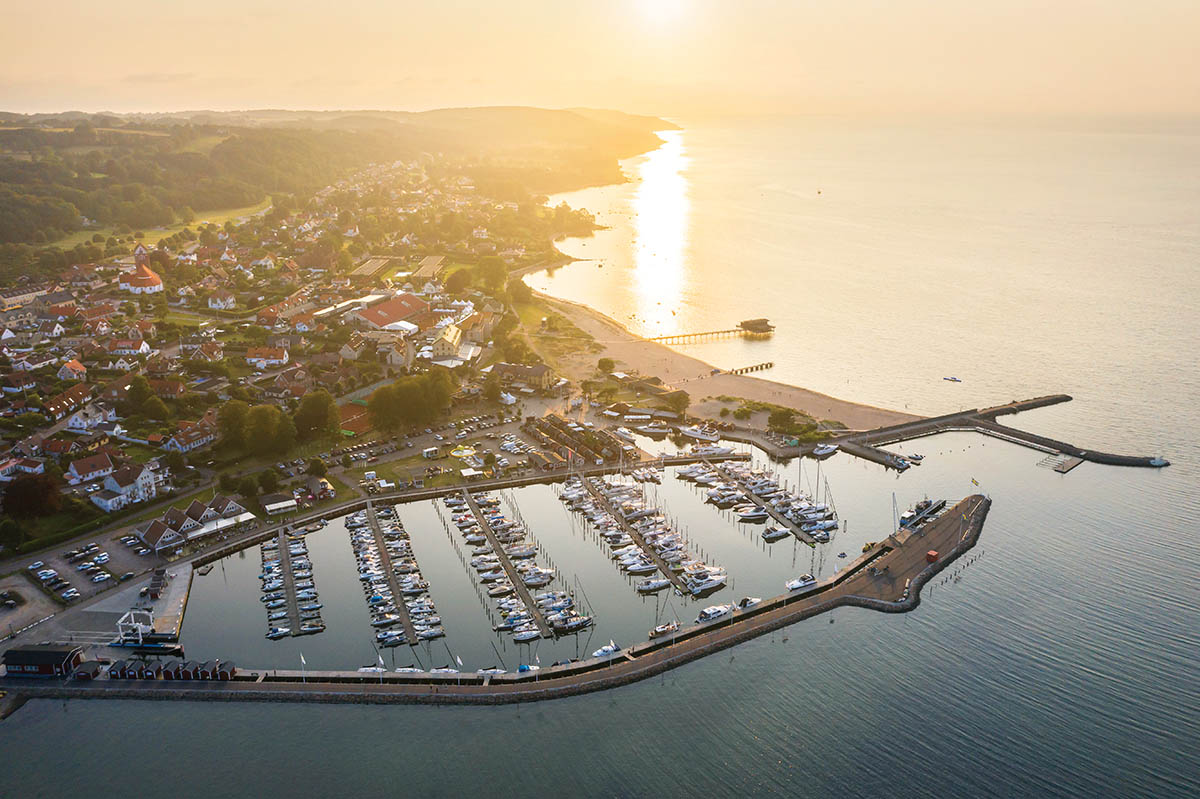 Båstad is a small town perfectly located next to the sea on Bjärehalvön (the Bjäre peninsula) in southern Sweden, easily reached by train, car or plane. It is a common getaway spot for Swedes and international visitors alike to enjoy during the summer time, when the population more than doubles thanks to enthusiastic tennis fans as well as beach lovers. But the enjoyment doesn't start nor stop with the sunshine; all year round, Båstad offers relaxation, comfort and pleasure for all the senses.
Båstad is founded on a prestigious, historic past, where Ludvig Nobel – nephew of the famous Alfred by the same surname – helped lay the groundwork to what the town looks like today. Having fallen for the area, he built tennis courts and golf courses and was soon followed by royals and driven entrepreneurs, who became enchanted with the little town as well as the stunning surrounding nature. Still today, the town stands proudly on its rich foundations, offering activities and first-class experiences all year round.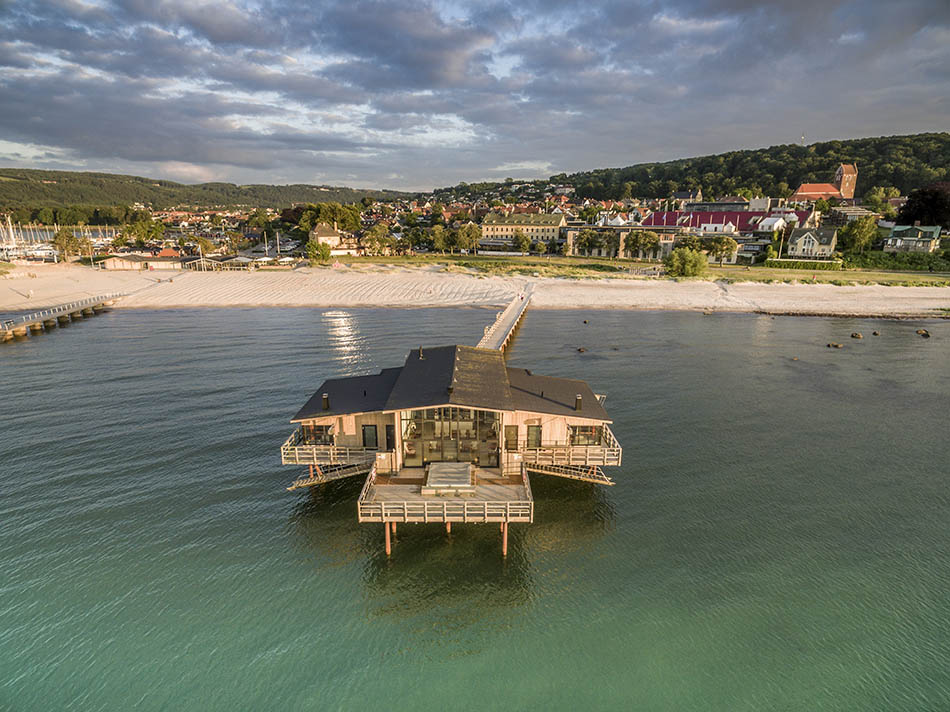 Never-ending supply of exciting activities
The tennis tournament Swedish Open is the event where the national and international tennis elite gathers to play for the title, while spectators eagerly follow the games from the benches. With visiting legends such as Björn Borg, Serena Williams and Rafael Nadal, to mention but a few, the town livens up like never before and restaurants, nightlife and beaches fill up with people who are there to enjoy summer at its finest. Pepe's Bodega and Papas Restaurant next door are two popular choices for beautiful food and unforgettable nights out.
If you prefer to steer clear of the crowds, there is an abundance of other activities to look forward to. "We have 170 days of planned events and activities – there is something for everyone here. And even if there isn't an event in the calendar, there are so many gorgeous hikes and ways to relax and enjoy the nature of Bjärehalvön instead," says Annika Borgelin, project manager at Båstad Tourism and Business. In Båstad, you'll find 18 hiking trails in close proximity to the town, as well as 12 different cycling routes that help you connect with nature. Enjoy the nature and trails during an organised event – choose from Torekov Open Water, Båstad Hiking Festival and Swim Run – or simply enjoy a day on a SUP board, on one of the many golf courses or on the water on a sailing boat or RIB boat.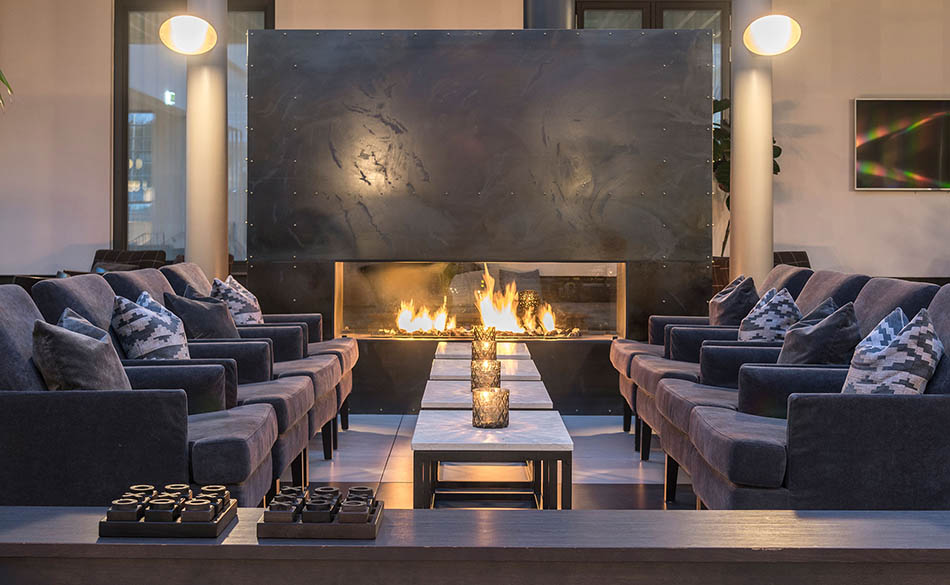 Pamper yourself in luxurious settings
First-class activities obviously call for fabulous places to unwind and relax in. Båstad is proud to host three fantastic hotels where the facilities have been created with the good life in mind: Hotel Skansen, Hotel Riviera Strand and Torekov Hotell are all located close to the beach, each with its own unique identity and atmosphere, but with a common focus on quality, recreation and fine dining. Hotel Riviera Strand is a unique building, decorated in Art Deco style, and both Hotel Skansen and Torekov Hotell are equipped with spa and wellness facilities, proudly embodying the traditions of Båstad as a health resort.
Experienced therapists and masseurs offer various treatments in beautiful settings, where the surrounding nature acts as a wonderful backdrop on your path to relaxation. Take an early-morning or late-evening dip in the ocean, enjoy the cold bath facilities at Hotel Skansen, and spend the evening in one of the restaurants, where high-quality dining with local produce is in focus – always accompanied by a refreshing breeze from the nearby sea, and the soothing sounds of waves rolling in over the sandy beaches.
Enjoy everything that nature has to offer
With its seaside location, numerous beaches and varied landscape with high hilltops, deep forests and 12 different nature reserves, it is no wonder that the location has gained a strong reputation. Due to its mild climate and rich, fertile landscape, the locally sourced food scene is thriving, making another reason to take a hike on foot or bike in the area. Sample food and produce straight from the farms, always provided by hospitable locals.
"We are dedicated and proud to make sure that our guests are enjoying themselves and feel at home. Hospitality runs in our veins; we have been greeting visitors for generations, and that heritage, combined with a wish to make them feel welcome, is something that distinguishes Båstad and makes it different from anywhere else," Borgelin says. So whether you are hungry for partying, nature, fine dining or simply a relaxing stay by the beach, Båstad can provide it all. Båstad has become an expert at recreation, comfort and how to live the good life, and that expertise is eagerly shared with anyone who decides to pay a visit.
Web: bastad.com Facebook: Visitbastad Instagram: @visitbastad
Subscribe to Our Newsletter
Receive our monthly newsletter by email