Båstad: The perfect getaway to an enchanting Swedish peninsula
By John Sempill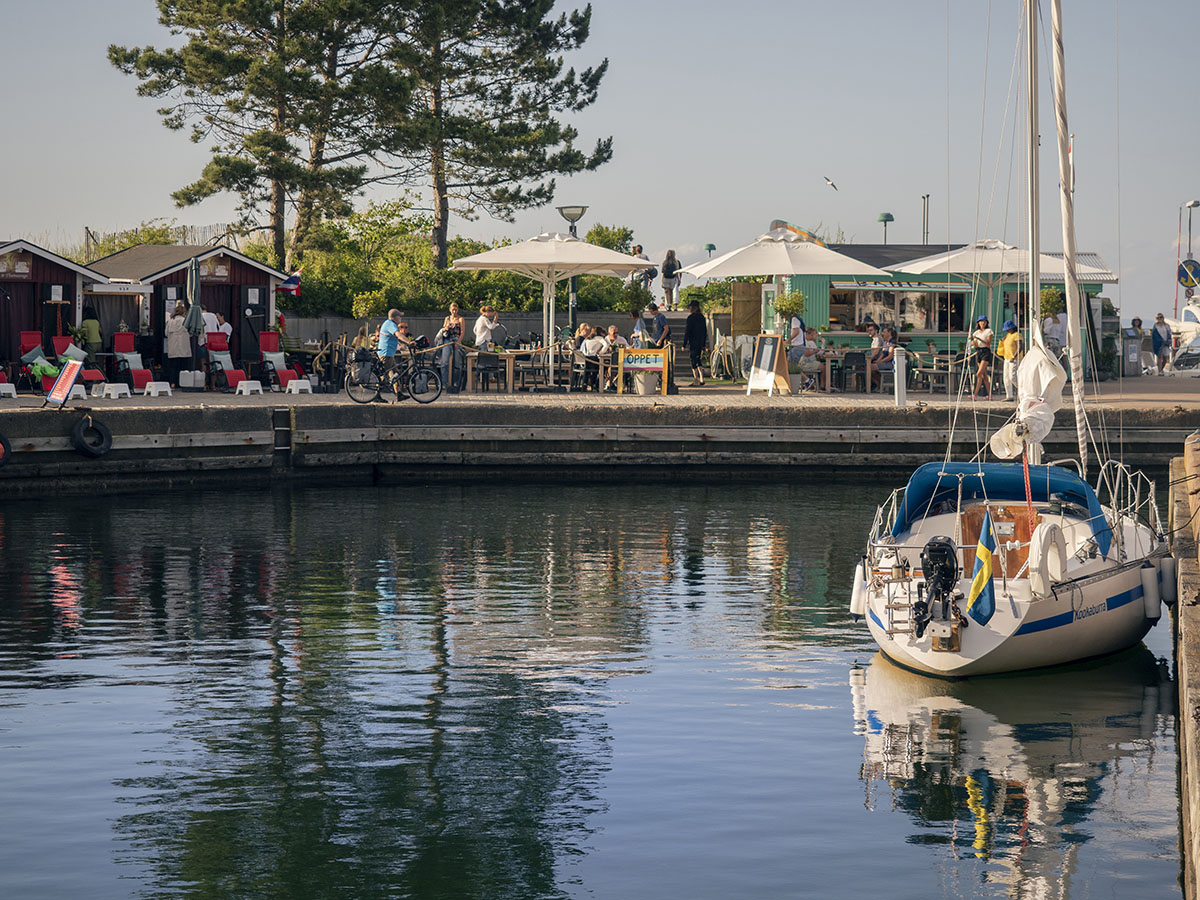 Båstad has something to offer pleasure-seekers all year round, with its exquisite surroundings, culinary delights and options for recreational excursions and healthy days out. If you're looking for an energy boost, this southern Swedish spot is the place to be.
The peninsula of Bjärehalvön and Båstad became popular in the 1990s, when a boom in health tourism saw tourists flock to the area for bathing and other wellness activities. Today, it's a well-known holiday spot, with visitors returning every year for a week off, a spa weekend, or a few rounds of golf.
With some of the best beaches in Sweden, Båstad is definitely a summer delight, but it's just as magical during the snowy months, as the winter bathing guests would have you know. Every Christmas day, visitors gather for a traditional dip in the sea, followed by something warm and soothing to eat and drink. "It is an exciting event," says Annika Borgelin, CEO of Båstad Tourism and Business. "We saw a real upturn here during the pandemic. This is also thanks to the mild climate – the sea never really freezes to ice."
Running, hiking and biking
With spring around the corner, running enthusiasts are gearing up for the Torekov-Båstad trail run. "It starts in Torekov and ends in Båstad, in fantastic surroundings," Borgelin says. "It is a spectacular event with amazing views from the hills over the sea. And it's more than just running a distance – it's a real experience, running through magical spots such as Hovs Hallar, along the coast."
Speaking of Hovs Hallar, you might recognise its dramatic landscape from Ingmar Bergman's classic film The Seventh Seal. However, if you don't fancy a mortal game of chess on the beach, you might instead be interested in an adventurous hike or a stay at the hotel, Hotell och Restaurang Hovs Hallar.
Besides the cinematic hikes, there are also numerous road cycling routes on the peninsula. One such trail is Buktenbanan, situated up north by the sea, with a breathtaking view over the undulating landscape. "We've focused a lot on cycling. We even have lodging especially suited for cyclists – we call it 'biker proof accommodation'," says Borgelin. These unique lodgings are certified according to a list of special bike-related requirements. "This means that if you stay at one of these spaces, you can be certain you can park your bike, carry out smaller repairs, pump the tires, clean your bike – everything a bicyclist needs. And we have several bicycle camps here every year," she explains.
A proud sporting heritage
Golf is big here too. Båstad boasts fantastic golf courses and facilities, with views over Laholm Bay, between Tylösand and Hovs Hallar. And we still haven't mentioned tennis; the racket sport is probably Båstads biggest claim to fame. "Some of the first tennis courts here were established in the 1920s by the famous Nobel family," Borgelin says. "And King Gustaf V of Sweden spent several summers playing tennis here."
The annual tennis tournament, Nordea Open, is a huge attraction in Båstad, and draws visitors from all over Europe. "This is probably the main event that Båstad is famous for," she continues. "It is a fantastic tennis tournament that has hosted the absolute elite. It's a major occasion, with supporting activities and competitions for all of our visitors to experience."
Magical parks and award-winning vineyards
Sporting activities aside, Båstad is also a great destination for a corporate kick-off, company event or a getaway with the family. For the perfect weekend, check-in to one of the gorgeous seaside hotels. At Hotel Skansen, the cocktail list is curated by bar manager Daniel Seehusen, one of the world's best mixologists, and the pool offers an atmospheric view over Båstad's fabulous surroundings.
"We also recommend taking a walk by the harbour in Båstad. There, you can really taste the atmosphere," says Borgelin. Speaking of tasting the atmosphere, what better way to do so than with a visit to one of Båstad's vineyards? Vejby Vineyard has won prizes at the International Wine Challenge in London for several consecutive years, and rumour has it that a wine festival is in the making.
Finally, don't miss Norrvikens Trädgårdar – a park with seven gardens. "This is a magical place for all your senses. During the winter the whole park is lit up in different colours, and is something to experience for the whole family. The park is the perfect place for those who enjoy fine culture, but also a great place for children to explore," says Borgelin.
There's truly something for everyone. Have a drink, a soothing swim, attend one of Båstad's several events and soak up its infamously picturesque nature. Båstad won't let you down.
Web: www.bastad.com www.tvahalvoar.se Instagram: @visitbastad Facebook: visitbastad
Subscribe to Our Newsletter
Receive our monthly newsletter by email