Elodie – Premium essentials for life with children
By Emma Rodin | Photos: Elodie Details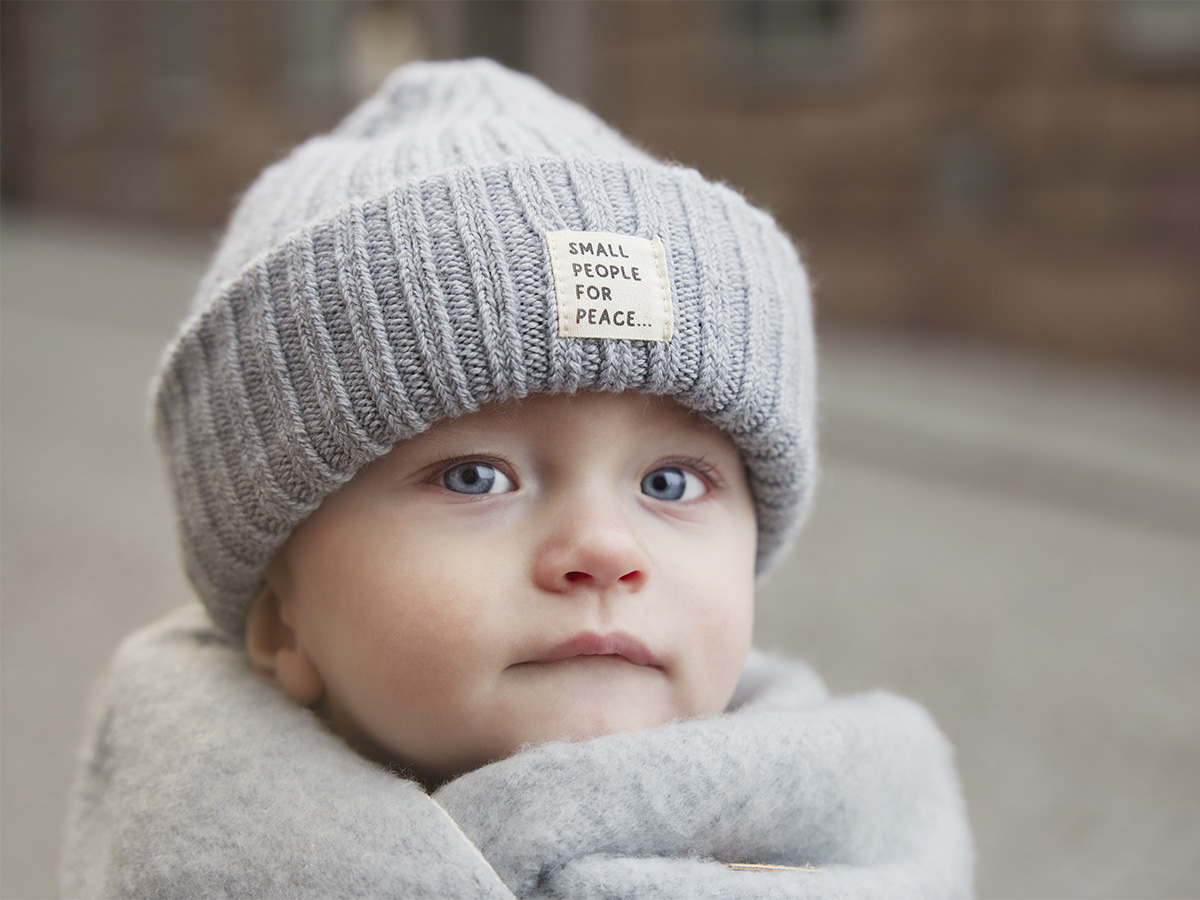 With beautiful designs, road-tested quality and functionality at heart, Elodie has pioneered kids wear and accessories for over 15 years. Known to cater as much for parents as their little ones, Elodie's versatile products have become the go-tos for families who won't compromise style for need all around the world.
What started as a neat hobby during founder Linda Sätterström's maternity leave quickly turned into something much bigger. And it was all thanks to a clever little dummy clip.
"After I had my first daughter, Elodie, I realised the overall lack of well-designed products for life with kids. And I'm not just talking about clothes, but all the other things you need to make those early years a bit easier to manage," explains Sätterström.
An experienced seamstress and product developer within the fashion industry, Sätterström took things into her own hands to develop a simple, high-quality dummy clip. As it caught the eye of other parents around her, she then started selling it, and the rest is history.
Today, Elodie is a well-established international brand offering over 30 sorts of baby and toddler must-haves, from pramsuits and footmuffs to bibs and hats. And of course, strollers.
Eco travelling with Mondo
Elodie's Mondo travel stroller is a widely popular stroller designed to take the faff out of travelling with kids, with its light weight and smart features. It's been voted 'best in test' by numerous test providers, and its fabrics are made with 100 per cent recycled PET plastic bottles which sets it apart from competitors.
"We developed Mondo about three years ago, and the response since launch has been incredible," says Sätterström. "I think people love it partly because it just doesn't feel like a traditional travel stroller".
Mondo is light and sturdy, yet easy to collapse into a handy size which is ideal for flying (when folded up, it fits most airlines' overhead compartments). It also comes with a backpack which sits neatly underneath the stroller seat where you'd normally find a basket. So, when it's time to board the plane, you just take out the bag and wear it on your back. Alternatively, you can attach it to your cabin bag, thanks to the handy strap at the back of the backpack.
Once you've reached your destination, you simply fold your Mondo back out again, and you're ready to stroll, made even easier with one-handed steering and silent wheels. Additionally, Mondo is designed with a "paparazzi canopy" which has UPF 50+ for a peaceful and safe resting environment for your child. What's not to love?
Responsible production
The team behind Elodie strives to make the brand 100 per cent responsible by 2026, which means that every product in the assortment will be produced according to one or several of Elodie's four production principles.
"Instead of identifying as a sustainable brand, we want to show how we aim at becoming the most responsible version of ourselves, making better choices to minimise our environmental impact. We can't do everything at once, but we can promise to always strive to be better," explains Sätterström.
The first principle is to use recycled materials, meaning Elodie aims to use 80 per cent recycled polyester by 2026, and, after that, phase out non-recycled polyester entirely.
The second principle is to use plant-based materials. A principle Elodie meets by continuously introducing the use of natural plant-based fibres in products, such as bamboo and corn.
The third principle is to upcycle existing products, something the team at Elodie works towards by sharing great tips on their website. Because the longer you use a product, the lower its environmental impact gets.
"I'm a strong believer that the best thing you can do for the environment as a business, is to make your products as durable as possible. That's why 'made to last' is our fourth production principle, which means we're always developing our products to be better and stronger, ensuring they'll last for not one, but three kids," tells Sätterström.
Share the joy
If you are looking to send someone a Birthday gift or a Christmas present, you can try Elodie's special gift service. Simply ask to have a product gift-wrapped as you check out, and the Elodie team will send your gift wrapped in a beautiful green gift box along with a card signed by you. It's a lovely way to make someone's day just that little bit brighter.
Web: www.elodiedetails.com Instagram: @elodiedetails
Subscribe to Our Newsletter
Receive our monthly newsletter by email