Ergo;Ego
Text: Ingrid Opstad | Photos © Ergo;Ego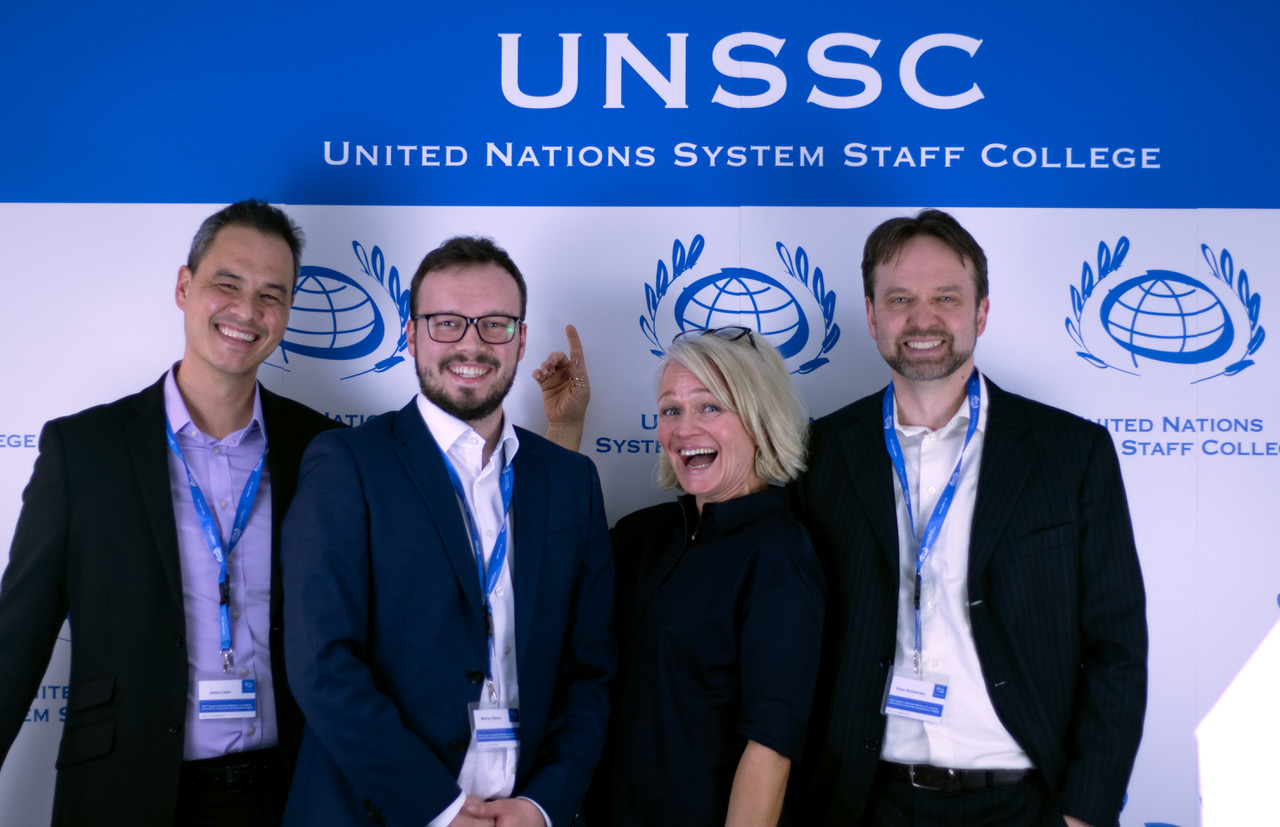 The communication code
E rgo;Ego aims to help, coach and inspire leaders, teams and politicians to find their best qualities so that they can influence their environment. "We want to show how you can communicate with greater conviction, clarity and courage, to achieve better impact and understanding, which results in a better outcome," says founder, instructor and facilitator Hanne Lindbæk.
In addition to being a professional actress, Lindbæk has also obtained specialist expertise in management communication, strategic communication, process management and speech writing. After starting her company 20 years ago, Ergo;Ego has provided communication and leadership training to a range of companies in the Nordic region and internationally.
"We retrieve our methods and tools from theatre, social psychology and rhetoric, which we have combined into one formula to help and inspire individuals," Lindbæk says. "I believe that it is possible to train and practise to become a better communicator. Anyone can obtain the right skills, regardless of who they are or where they are from." She further explains that it is important to think about not just the words you use to express yourself, but also the non-verbal aspects: your body language and how it relates to the message you are trying to express.
Lindbæk recently published the book Communication Code with the publishing house Kagge Forlag. It is a guide to understanding the power of your own communication. "If you manage to crack the code, I can guarantee you'll get the desired breakthrough. In a working world where everything is rapidly changing, good communication skills are more important than ever to succeed. The book is here to lead you on your way, whether it is in a work situation or a private one," she says. Communication Code is in the process of being translated and will be available in English this summer.
Earlier this year, Lindbæk and her team had the pleasure of joining the UN in co-creating solutions for sustainable development. "100 leaders from no less than nine countries across Europe were able to learn the communication code through our first digital learning journey, which was very exciting," says Lindbæk. "A big trend now is training – everybody needs more knowledge, and especially in the digital world. At Ergo;Ego, we see a big demand for learning, and it is fun to be able to help with that development."
Subscribe to Our Newsletter
Receive our monthly newsletter by email