Fornebu Yoga: Meaningful presence and movement for all
By Åsa H. Aaberge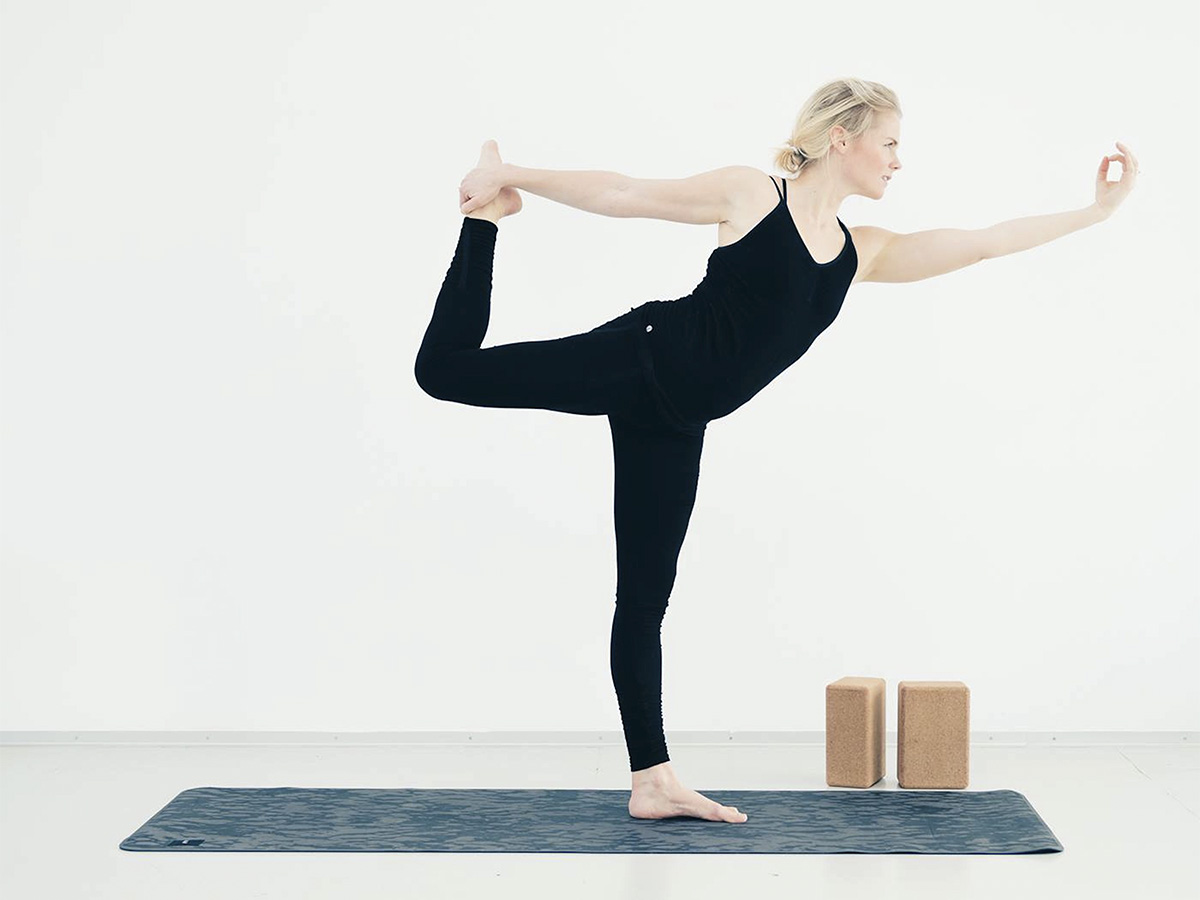 In a fast-paced world packed with algorithms, tech and screens, Fornebu Yoga aims to be a counterweight: a space dedicated to being and moving while paying attention to our inner-selves.
"Movement and presence of mind help us lead ourselves better. If we can contribute to others experiencing this, then we have succeeded," says Hilde Thorning Øverås, who founded Fornebu Yoga in 2018. Øverås runs the studio with co-owner Christina Egeland Ness. Together with ten instructors, they welcome people in all stages of life to experience yoga, peace and movement, in an inclusive atmosphere and with an empathic attitude.
Fornebu Yoga is located in Fornebu outside Oslo and housed in an old barn by the fjord. The premises has accommodated everything from horticulture to a prison camp. Now, it holds a 400 square-metre yoga studio.
"We have immense respect for the space and we're happy to bring it to life again through yoga," says Øverås. She started the studio when her youngest son was six months old. As a woman and mother, she considers it essential to lead by example and give back to the local community.
"We are proud to be a female-led company with strong values," says Ness, who joined as a co-owner earlier this year. That the small business has been running for five years and survived COVID-19 is a testament to the support of its loyal members.
Fornebu Yoga hosts about 25 classes a week for regulars and drop-ins, plus extensive yoga and weekend courses. "We offer classes for different levels, lifestyles and stages in life: pre-and postpartum yoga, pilates classes for strength and calmer, meditative courses like yin yoga. For more advanced practices, we have Ashtanga, Jivamukti and vinyasa yoga," says Øverås.
The Fornebu Yoga duo emphasise that yoga revolves around individual practice of presence. Regardless of the course, classes focus on breathwork, mindfulness and existence. It can be intimidating to visit a yoga studio for the first time, but Fornebu Yoga promises to take care of all, encouraging visitors to leave expectations at the door. "Everyone is welcome to come as they are, and find meaningful practices for body and soul. We are so proud of our experienced and knowledgeable instructors," says Øverås.
For Fornenu Yoga, she says, the ordinary is extraordinary. "Truly meeting each visitor as an individual and adapting to their needs is vital to us. We are a force that makes the world a little better, supports people's growth, and builds networks and communities," says Øverås.
Web: www.fornebuyoga.no Facebook: fornebuyoga Instagram: @fornebuyoga
Subscribe to Our Newsletter
Receive our monthly newsletter by email