Grong Ski Centre: Snow and show in Norway's skiing paradise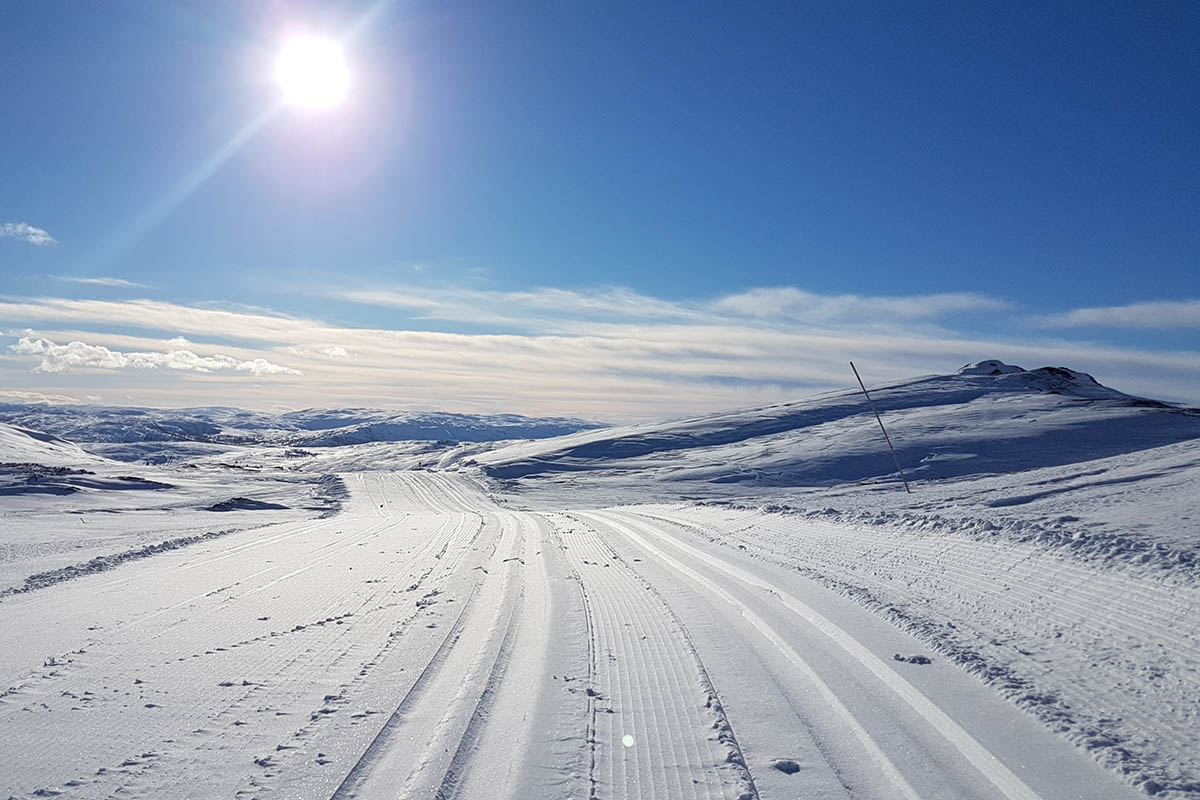 With 15 slopes and four lifts, Grong Ski Centre is one of Trøndelag's largest ski resorts, bringing you excellent snow conditions and several parks for a fun day – and night – out. Cruise downhill, show off your tricks on the rails, play in the kids' park or ski into the woods on one of the cross-country trails – here is something for every aficionado.
TEXT: JULIE LINDEN | PHOTOS : JAN ARILD LANDSTAD
MAIN IMAGE: Grong Ski Centre has 15 slopes with great snow conditions.
A perfect destination for the whole family, Grong Ski Centre presents a well-rounded resort that caters to the needs of each skier. Whether you are just starting out and enjoying your first time on the slopes, or looking for an opportunity to fine-tune your skills, Grong meets your every need and desire.
Free skiing, children's land and family slopes
Beyond the 15 slopes that range in difficulty from children's and beginners' slopes to the 'red' (intermediate difficulty) and 'black' (advanced difficulty) varieties, you will find a separate ski park that caters to free skiers – offering rails, jumps and boxes. This park has been expertly crafted by professional park builders to offer the best combination of practice opportunities, a range of equipment, music from high-quality speakers and evening lighting. What is more, a wealth of powdery hills is available in the vicinity of the resort – providing the best location to enjoy those skills.
For those looking to entertain the youngest of the family, the base area of the slopes offers an engaging and fun children's land – often visited by the mascot Bjørge. Here, a slow-moving lift ensures that children can move about independently, exploring the area and developing their skills while having fun. For children who want more of a challenge, the adjacent family slope offers a chance for the whole family to ski together, before enjoying some down time at the slope's base in Skistua – a cosy ski lodge providing delicious meals of burgers, pizzas, salads and a range of hot beverages. Whenever evening skiing is available at the facility, flood lighting makes it easy to come and go as you please, making the most out of your day and night.
Free skiers will have a field day at the excellent ski park, built by professional free skiers.
A paradise lift to slopes and toboggan runs
Super'n, a 1.7-kilometre-long slope, is a scenic experience requiring only an intermediate-level proficiency, but offering all the benefits of the more difficult slopes. Here, you may enjoy the most beautiful views of the nearby areas, reaching the top of the slope by way of the ten-minute Paradise lift – a picturesque trip that drops you off at a great starting point for several slopes, well-lit stadium runs, cross-country trails and hiking trails on Geitfjellet mountain.
At the southern tip of the resort, you can find the Expert slope, a black-level slope that offers the best possible challenge for all those craving an adrenaline rush. Take the Ola lift to the top of Geitfjellet and enjoy the spectacular sceneries. For a quintessentially Norwegian experience, you can also choose to go for an exhilarating toboggan run down the mountain – a beloved activity for young and old. Toboggans can be borrowed at the foot of the mountain, and skis, helmets and all other equipment needed for a fun and safe time at the slopes can be rented or bought at the resort.
At the end of a long day of fun and games, after-ski at Skistua is nothing short of a must. Cosy up with a warm or cold beverage and talk through the day's adventures, enjoying some nibbles and the warm atmosphere.
Left: Grong Ski Centre offers powdery hills for alpine skiing and well-combed tracks for the cross-country aficionado.Right: Enjoy the spectacular sceneries that the Trøndelag region offers.
Ski and sleep for a better price
Offering a 'ski and sleep' price guarantee in partnership with providers of nearby accommodation, Grong Ski Centre is a leading resort in offering economical ski holidays in Norway. With a firm belief that the joy of skiing should be at the heart of every ski trip to the area, the resort has partnered with Grong Hotel to set a 700 NOK (approx. £62) price cap on the daily cost of accommodation, including breakfast and lift pass. For children under the age of 16, this price cap is at 450 NOK (approx. £40) when accompanied by adults.
The hearty breakfast included is served in the hotel restaurant, ensuring your skiing adventure is off to a good start each morning. For those wanting to enjoy dinner at the hotel at the end of a busy day on the slopes, this is a welcome possibility. Why not tuck into one of the hotel restaurants' delicious pizzas?
Available throughout the season, whenever the resort is open, the popular 'ski and sleep' deal has become a way for more families to access, enjoy and nurture their love for skiing. Situated just a few hours north of Trondheim and its airport, Grong Ski Centre and Grong Hotel make the perfect Norwegian ski destination.
Web: grong-skisenter.no and gronghotell.no
Facebook: Grong Skisenter and Grong Hotell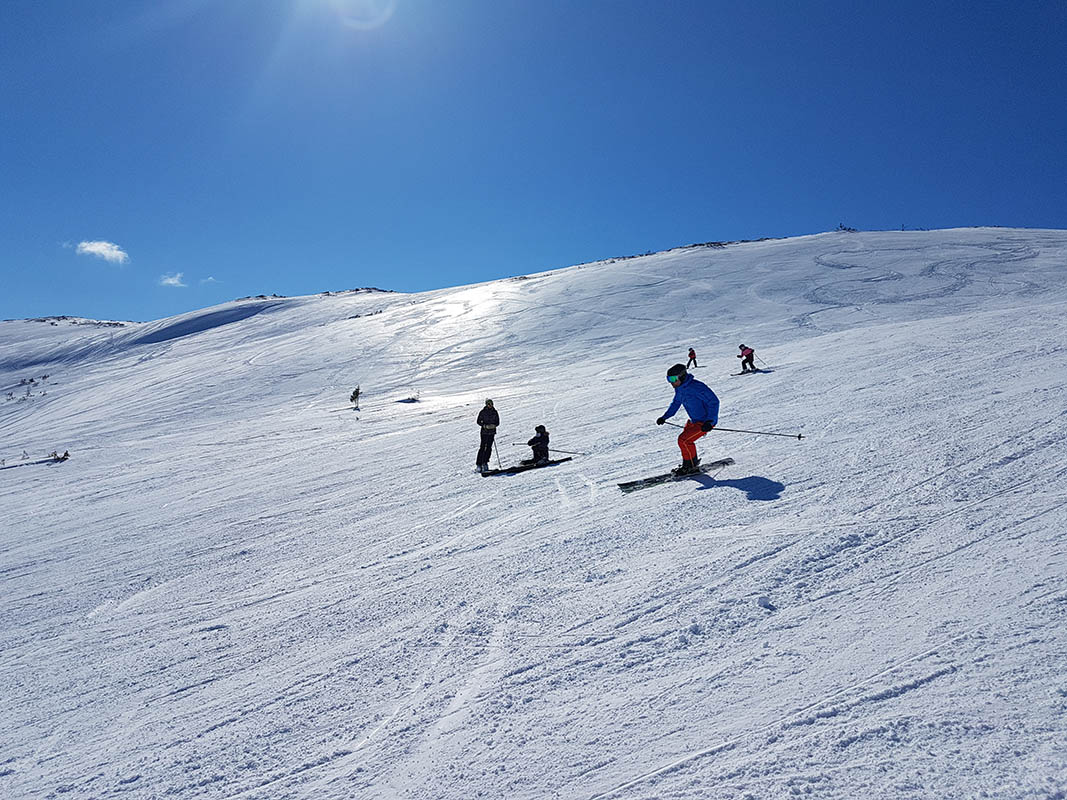 Slopes range from beginner to advanced, and equipment is available to rent on site. Photo: Ola A. Seem
Subscribe to Our Newsletter
Receive our monthly newsletter by email