Gudbrandsdalsvegen – when the journey itself and the experiences along the way are the goal
Text: Ingrid Opstad | Photos © Gudbrandsdalsvegen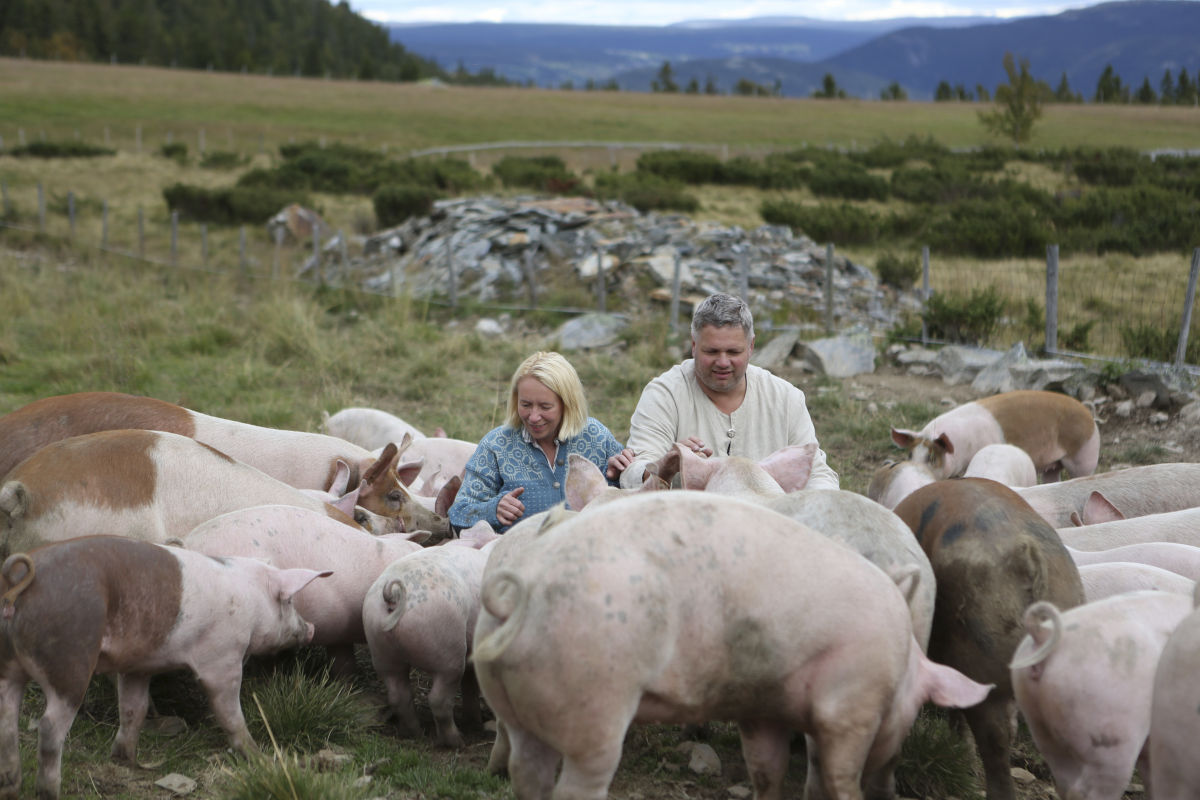 If you drive north from Lillehammer in Norway along the Gudbrandsdalsvegen road, you will find both cultural and tasty highlights waiting for you along the way, while passing through what is among the finest Norwegian cultural landscape.
On Gudbrandsdalsvegen, you can enjoy quiet time to yourself in what might just be Norway's finest valley, going past cultural monuments before unwinding in the best accommodation imaginable. Here, in an area of outstanding natural beauty, travellers are invited to get an insight into Norwegian history, culture and local food traditions during all seasons.
"We have created a new platform as a tool to help all tourists easily discover what we believe are the best things to do, see and eat in the area," says project manager Vigdis Holmestad. The website offers advice and tips on a hand-picked selection of quality experiences along Gudbrandsdalsvegen, including everything from where to spend the night and where to purchase the best sausages, to discovering small, hidden gems, beautiful nature and exciting adventures.
"The project is in its second season now, and we are proud to be able to show off how remarkable Gudbrandsdalsvegen really is. It is a great path to take when the trip itself and the experiences on it are the goal," Holmestad explains. "Gudbrandsdalen itself is typically Norwegian in a way. Here, you can meet real people from the region, hear their stories and just relax."
Along Gudbrandsdalsvegen, you get the chance to try delicious, locally sourced food. "In Fåvang, you will find the pet-friendly and sustainable farm Bonden Sylte, selling gourmet pork meat and boar meat to those who value high-quality products," she says. "In the village of Ringebu, one can find the most popular market during summer, alongside exquisite craftsmanship from Annis Pølsemakeri & Spisested."
Another must-see along the road is Sygard Grytting at Harpefoss. "This idyllic fairy-tale farm offers accommodation and dining all year round in an authentic, historic setting. I highly recommend travellers to stop by for a truly unique experience, as you will be able to see up close how the farm operates," concludes Holmestad.
Subscribe to Our Newsletter
Receive our monthly newsletter by email