Handelsstedet Bærums Verk: A marketplace of living history
MAIN PHOTO: Founded in the 17th century, Bærums Verk is a historical hub of culture, crafts and culinary delights.
Situated a 20-minute drive west of Oslo, Handelsstedet Bærums Verk is a living, breathing testament to Norwegian history. Originally a 17th-century ironwork plant, this picturesque riverside village is a popular day trip destination that merges old and new, offering an artisanal marketplace, one of Norway's oldest taverns, and a sculpture park.
TEXT: JULIE LINDEN | PHOTOS: HANDELSSTEDET BÆRUMS VERK
Founded in the 1600s to make necessities ranging from nails to cannonballs, the foundries of Bærums Verk were the lifeblood of the area for centuries. Once owned by Peder Anker, one of Norway's founding fathers and prime minister in the early 1800s, the ironworks grew commercially prosperous and well-connected. In 1889, it was inherited by the Løvenskiold family, who still own it to this day.
Bærums Verk combines an old ironworks site with an eclectic sculpture park.
Today's Bærums Verk is a unique marketplace, located on a street of preserved wooden houses that once belonged to the labourers at the ironworks – now home to several artisanal shops. In this scenic setting, old and distinctly Norwegian crafts come to life, ranging from wood carvings to paintings and traditionally blown glass. One of Norway's oldest taverns – Værtshuset – dates back to 1640 and remains a local hub of fine foods, offering high-quality Norwegian cuisine made from fresh, local ingredients. Foodies will also love the upcoming Thanksgiving market on 29 September, where flavours of the harvest can be experienced.
"I think the strength of Bærums Verk is in the genuine experience of history, and the contact with the authentically Norwegian – connecting all senses," says Vilde Holte Lerbak, marketing coordinator. "Beyond that, we're also very accessible – located in beautiful nature scenery very close to Oslo, and open all days of the week, throughout the year." She emphasises the detitanation's relevance to all members of the family. "The marketplace and sculpture park bring the family together, and there are activity offerings for kids, such as an art club for exploring one's creativity."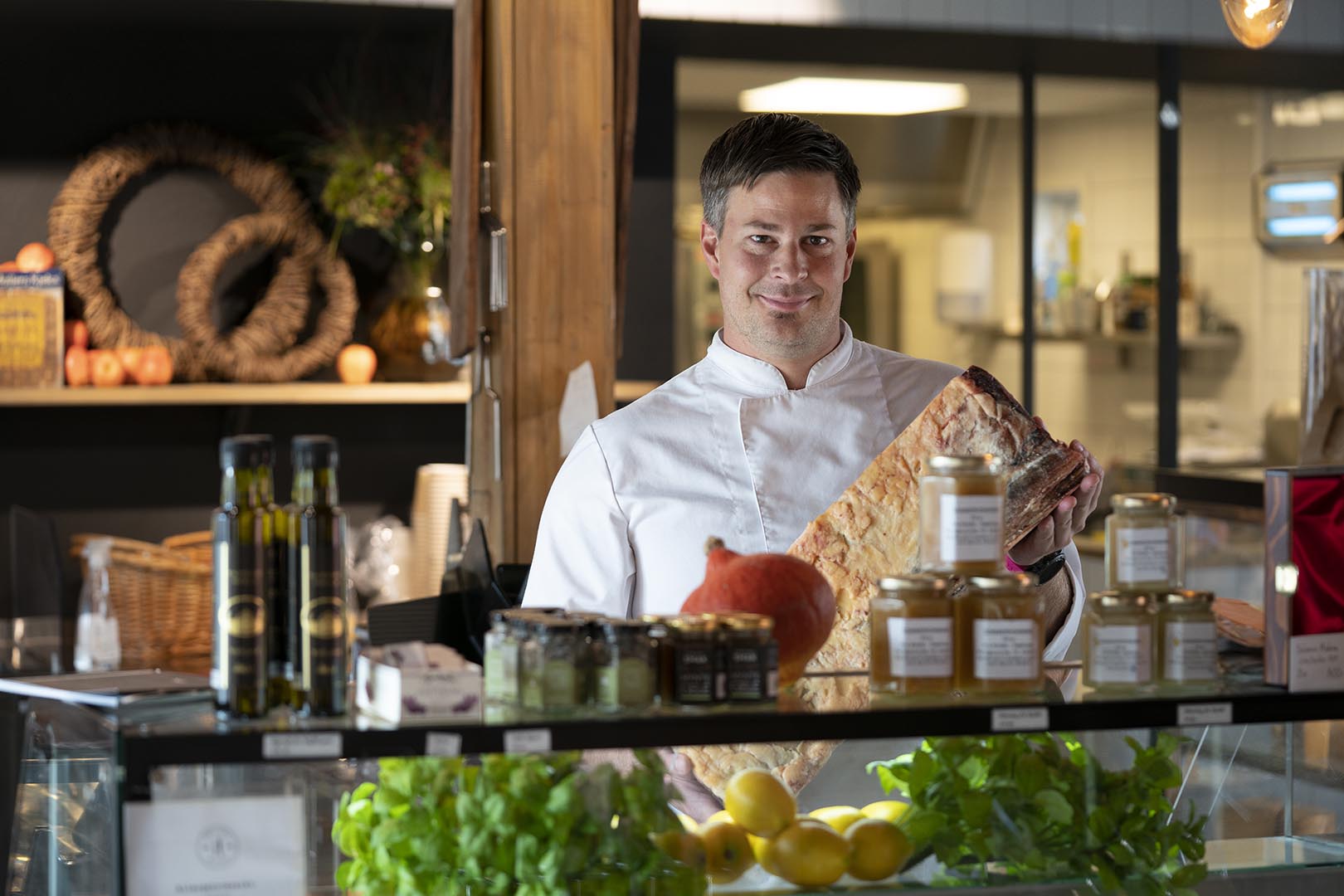 Enjoy the market houses, many of which offer local foods and beverages.
The sculpture park, nestled among the old houses and the riverbank, offers a modern complement to the ironwork's extensive history. This collection of contemporary sculptures receives a new contribution each year, carefully growing with the times. "The park adds a living element to the surroundings, incorporating contrast and encouraging wonder, which makes the area feel like a living museum," says Holte Lerbak.
Handelsstedet Bærums Verk offers guided tours by appointment. Contact baerumsverk@lovenskiold.no to book.
Web: www.baerumsverk.no
Subscribe to Our Newsletter
Receive our monthly newsletter by email