M/S Solea: Catch the soul of the west coast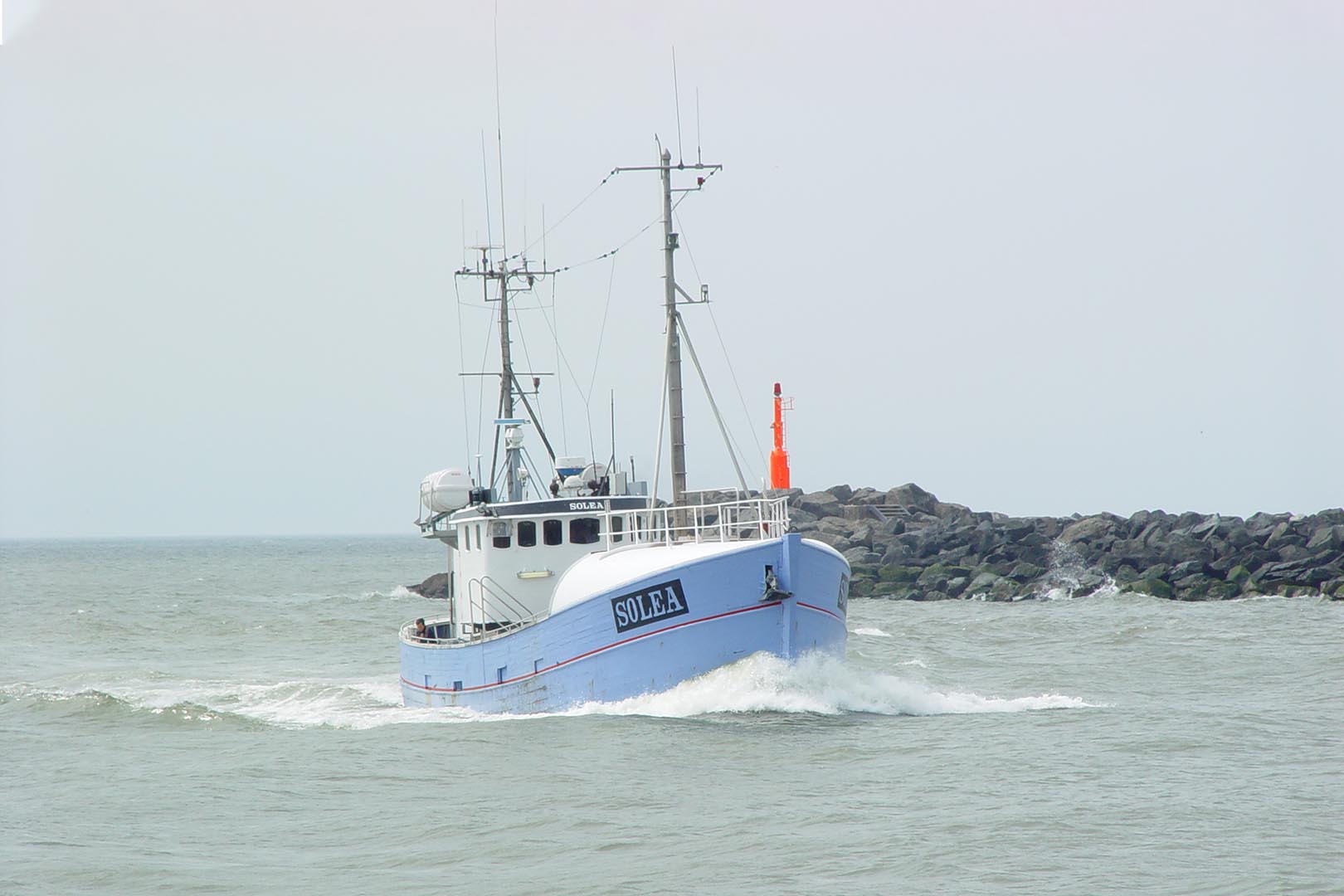 MAIN PHOTO: M/S Solea also provides tours of Hvide Sande and the sights of the surrounding coastline.
With modern facilities and a crew that knows the sea like the back of their hand, M/S Solea offers everything from 20-hour deep-sea fishing adventures to leisurely sightseeing tours. Starting out in the harbour of Hvide Sande, the traditional fishing boat also carries out trips of deeper significance, as many book the vessel to scatter the ashes of loved ones in the sea.
TEXT: SIGNE HANSEN | PHOTOS: KOTT FRITID
Built at the shipyard in Hvide Sande in 1975, M/S Solea has been touring the lower West Coast of Jutland as a recreational fishing and tour boat since 2003. The boat is operated by a crew with more than 40 years of experience, and this fact, along with the location of Hvide Strande, makes it a good match for many different kinds of trips, says owner Fritz Kott. "We get all kinds of people – tourists who are just holidaying in the area and want a short fishing trip or a sightseeing tour of Hvide Sande, but also experienced anglers who come solely to take part in our 14- or 20 hour-long deep-sea fishing trips."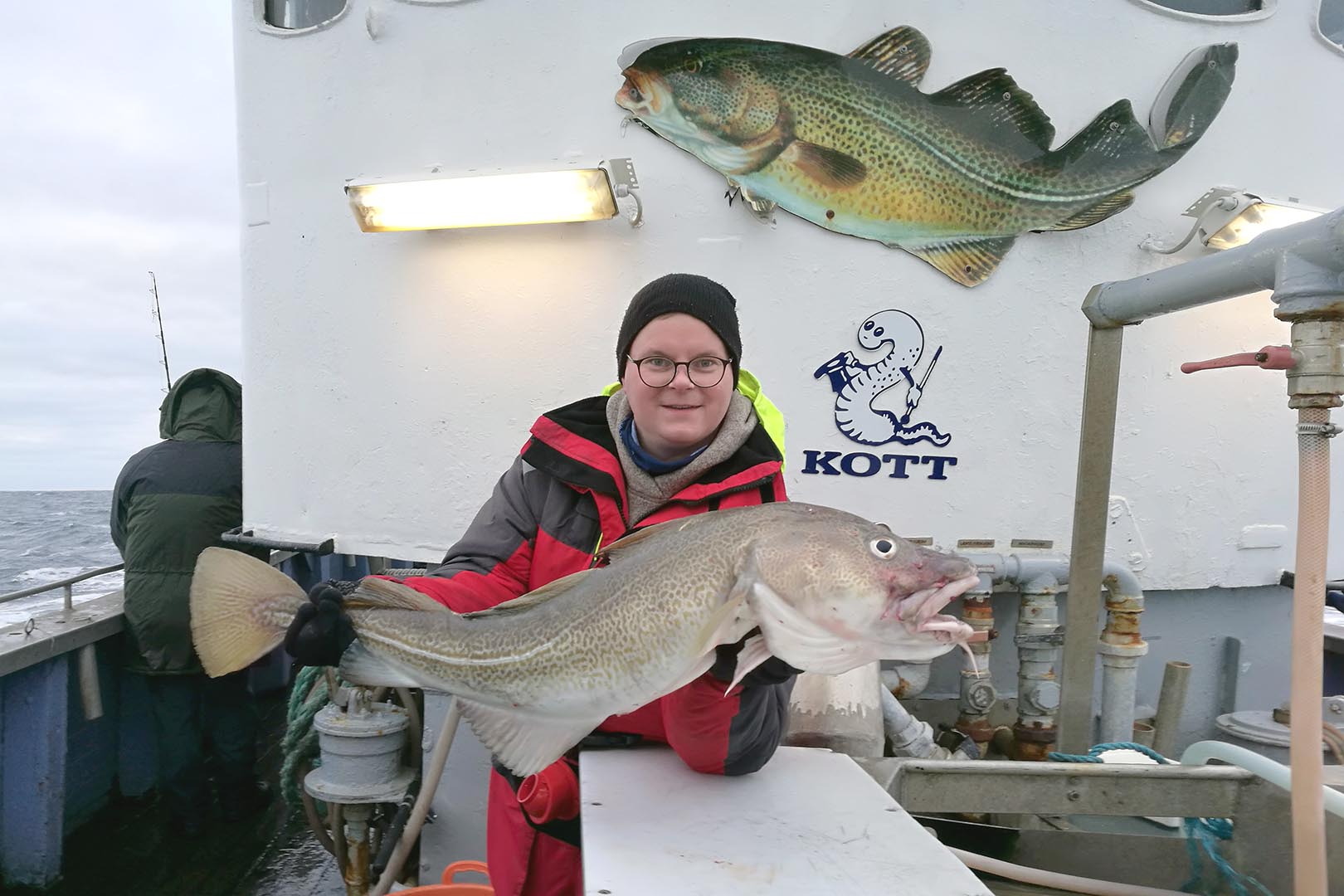 Large cod are among the fish anglers can land on M/S Solea's 14- or 20-hour deep-water fishing excursions.
While M/S Solea still has the characteristic exterior of a traditional Danish fishing boat, it is today equipped with modern technology and specifically tailored to meet the needs of anglers. As the only recreational fishing boat in Denmark, it is, for instance, equipped with a stabilising tank that reduces rolling in high seas. This is not just convenient for anglers on long trips, but also for those taking part in the new tours of Denmark's largest wind farm, Horns Rev 3, which is located approximately three hours from the coast. The trip is one of three sightseeing excursions offered on M/S Solea; the others provide tours of the harbour and the town of Hvide Sande, its surrounding coastline and the many interesting landmarks.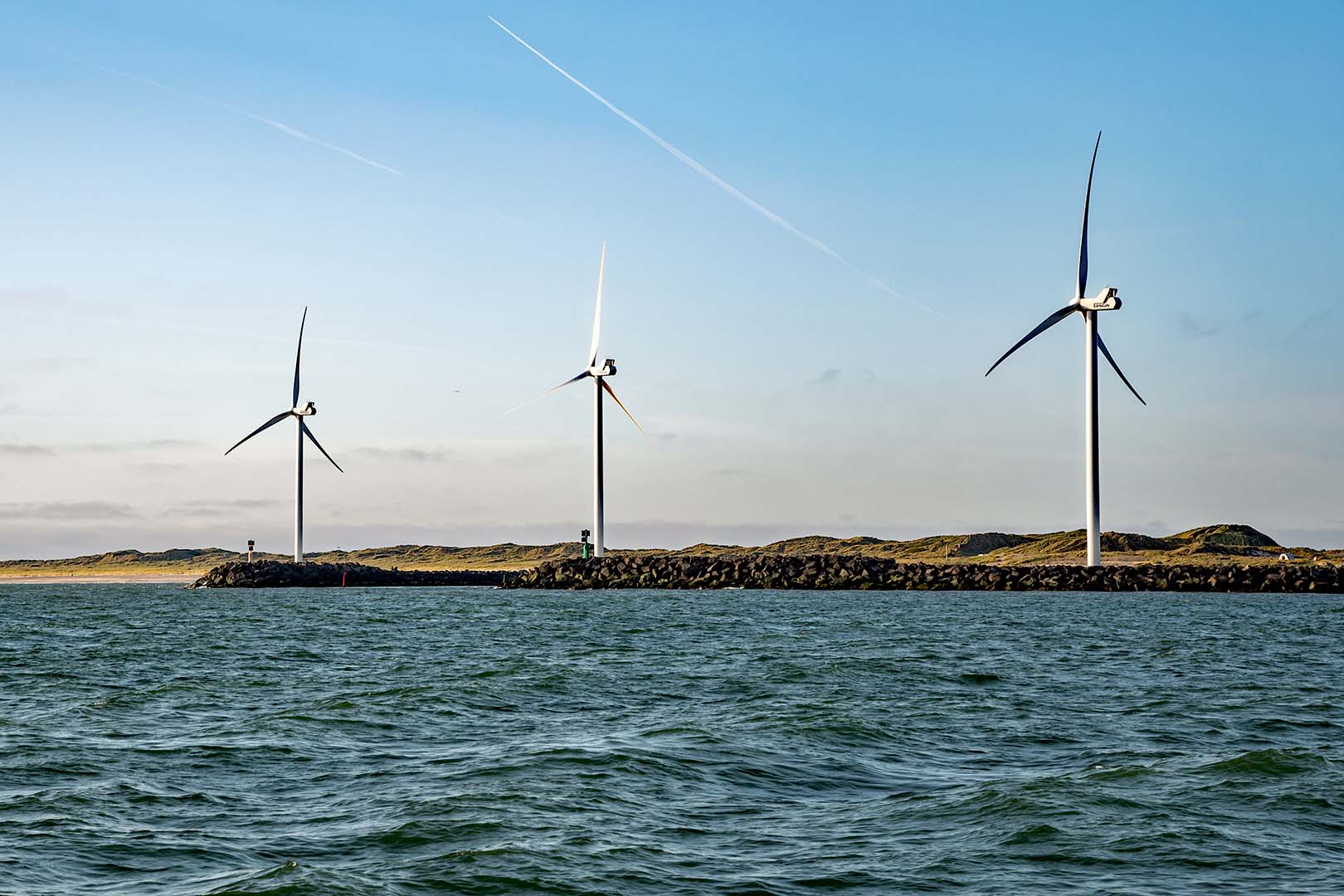 Built in 1975, M/S Solea has been touring the lower west coast of Jutland as a recreational fishing and tour boat since 2003.
But a voyage with M/S Solea can also have a more serious purpose. In recent years, many people have started hiring the boat to take them and the ashes of a departed beloved one out to sea. "Many people have a relationship to this area – they might have come here on holiday their entire life – and they wish to have their ashes scattered in the sea that they love," explains Kott. Unlike ash scatterings on land, a permit is not required to scatter ashes across the sea.
Facts:
–M/S Solea is approved for 36 passengers.
-The boat is equipped with 29 permanent rod holders.
-The boat's under-deck area can seat 36 people.
-Fritz Kott is also the owner of Kott Fritid, a large fishing tackle shop.
Web: www.kottfritid.dk and www.solea.dk
Subscribe to Our Newsletter
Receive our monthly newsletter by email