Övertorneå: Hang out with the locals by the Arctic Circle
By Kristine Olofsson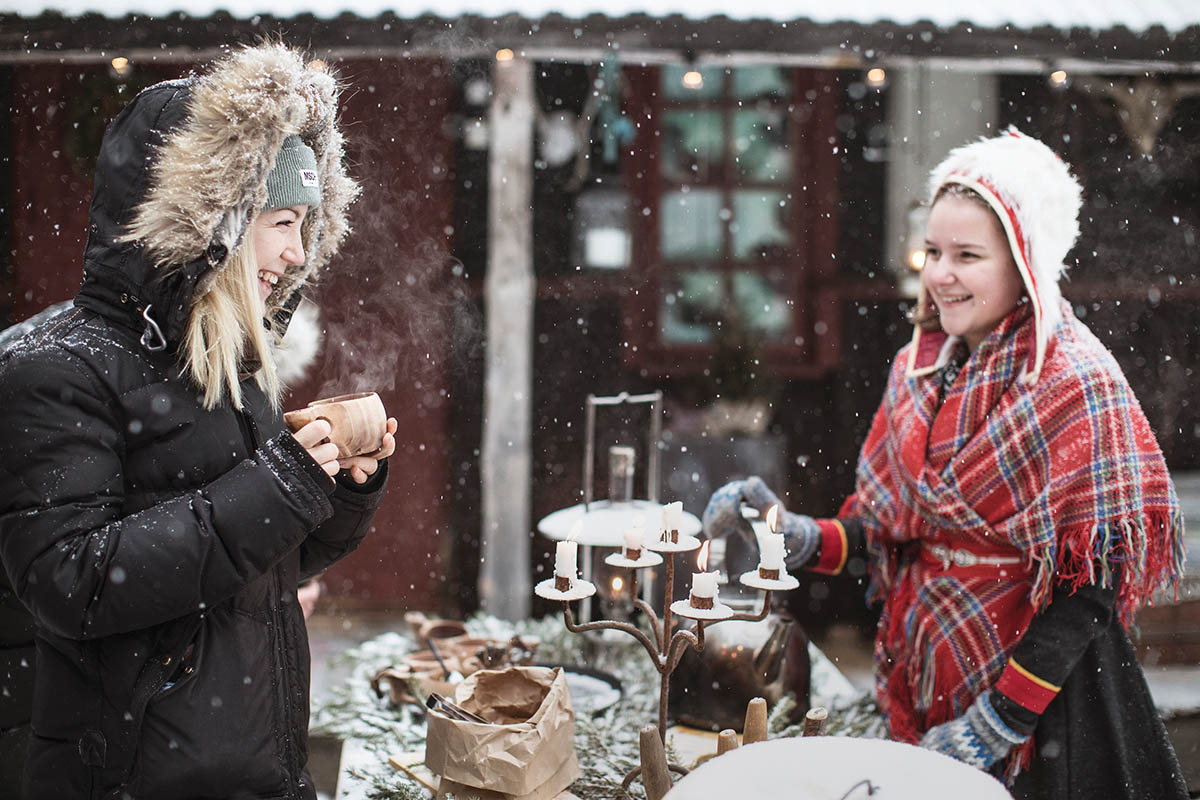 S ituated by the Arctic Circle in northern Sweden, Övertorneå makes a great destination for those who are looking for a truly genuine Arctic experience in Swedish Lapland. With strong variations between the seasons, there are always new and exciting adventures to embark on throughout the year. As part of Torne Valley and bordering Finland, the region is a melting pot of different cultures, including Swedish, Finnish and Sámi, with a vast and long history. The legacy is very much alive today and expresses itself in ways that guarantees an unforgettable visit.
"It is difficult to describe the culture here in Övertorneå – you have to experience it for yourself," says Therése Wintervy, destination developer at Övertorneå municipality. The region has its own minority language, 'meänkieli', meaning 'our language', just one of many examples that the area has stayed true to its roots and mishmash of cultures. To be friendly and hospitable is second nature to the locals, something visitors get to experience first-hand. "It is part of the identity here to do that little extra something for someone in order to make them feel welcome. As a visitor, you'll immediately get exposed to the Arctic lifestyle and become integrated with the people living here," explains Wintervy.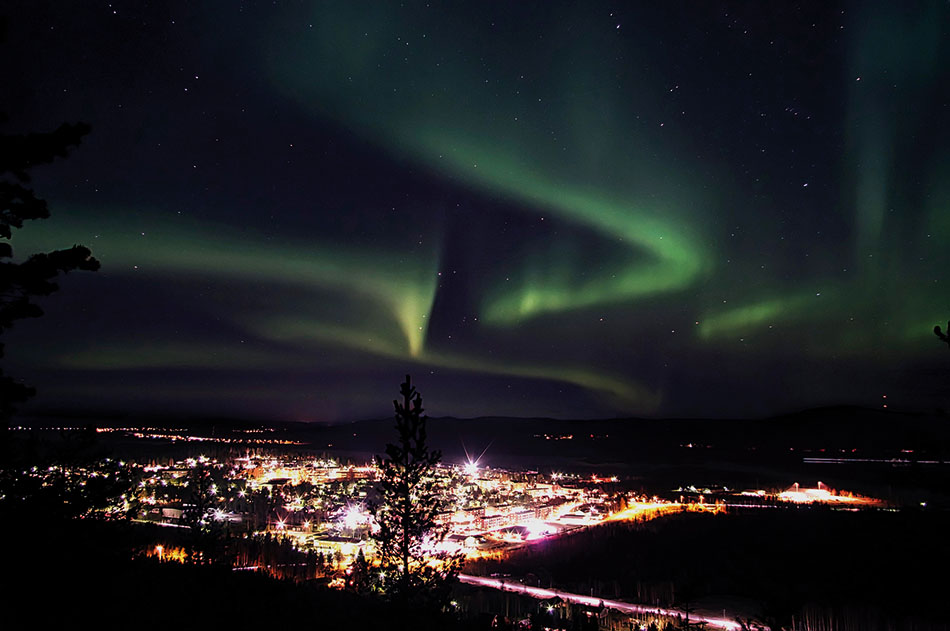 Swim back in time and celebrate New Year's Eve twice
The seasons change fast in Övertorneå – so fast that one could consider them as eight rather than four. With long summer nights bathing in the golden rays of the midnight sun, colourful autumn days and crisp, snowy winter weeks with degrees well below zero, there are always adventures awaiting in this ever-changing environment. A different but popular activity is to 'swim back in time' under the midnight sun in July. This peculiar competition, dubbed Swim the Arctic Circle, is organised by an association right by the Arctic Circle and sees more than 200 international participants every year. The contestants line up on the Finnish side of the majestic Torne River at 12:05 am and aim to swim over to the Swedish side within 55 minutes. If they manage to do so, they have technically travelled back in time, since Finland is one hour ahead of Sweden time-wise.
The same association arranges another popular event on New Year's Eve, called We Do It Twice. As the name suggests, something is done twice, and in this case, it is a festive New Year's Eve celebration, first taking place during the Finnish midnight moment, and then one hour later for the Swedish. Other activities in Övertorneå include the rejuvenating and relaxing art of Sauna bathing, traditionally accompanied by birch twigs, as well as northern-light spotting, dog sledding, hiking, skiing and climbing the easily accessible peak of Luppio mountain, with the most Instagram-friendly view over the region. Another popular activity is to walk, or possibly bike or ski, depending on the season, down The Road of Arts, which is lined with interesting artworks.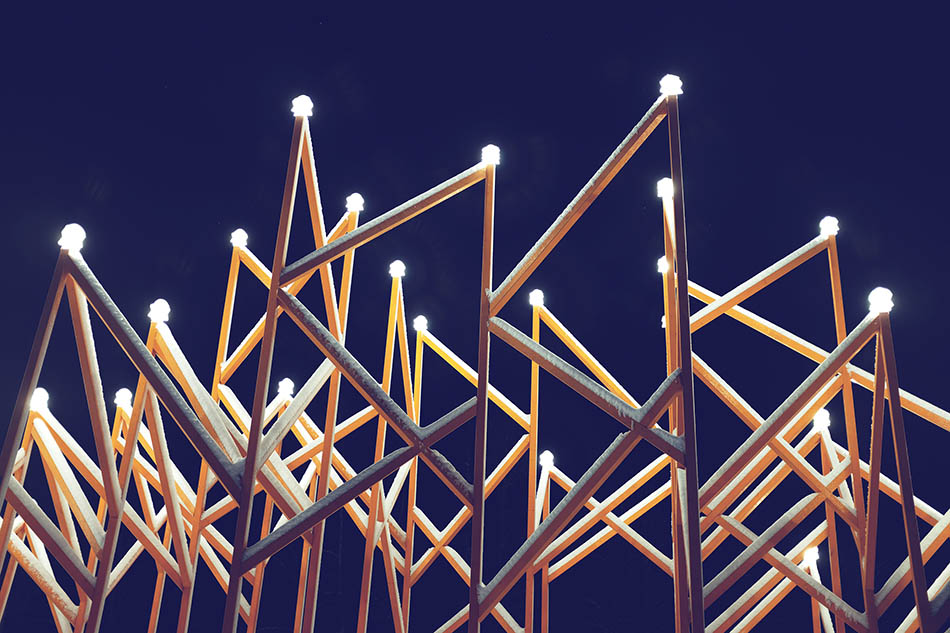 Dine with the locals
A large part of the cultural heritage in Torne Valley is culinary, and an interactive food experience is a must when visiting Övertorneå. The cuisine is typically natural, organic and healthy, and the components are directly sourced from nature. Reindeer and moose as well as herbs, berries and potatoes are common ingredients. "You truly get to dine with the locals here," Wintervy explains.
"Rather than going to a regular restaurant, you get a full experience where you might get invited to someone's home or participate in so-called taste walks, where you get to taste foods and ingredients directly in nature or pick your own ingredients, which will be prepared by a chef later on in the evening."
Like the dining experiences, the accommodation types in the area are small and intimate, with the feeling of coming home. Visitors can choose between everything from staying among art and design, in cosy cottages or in the sustainable eco lodge, to other quirky options such as a lookout tower or a charming, old timbered school that now serves as a Bed & Breakfast. There is also accommodation specifically for those with additional needs, enabling perfectly accessible holidays.
"All the small-scale accommodation offerings are run by passionate people, providing great opportunities for visitors to meet the locals and get advice and inspiration on what to do and see," says Wintervy.
Although being far north, Övertorneå is easily accessible. From Luleå Airport in Sweden, frequented by Scandinavian Airlines and Norwegian, it is just over one and a half hour's drive away, and from the Finnish side, you can fly to Rovaniemi or Kemi and then drive around the same distance to reach the destination. Taking everything into account, Övertorneå is a perfect, easy-to-get-to option for those looking for a getaway that includes unforgettable nature, warm hospitality and genuine Arctic experiences. Web: destinationovertornea.org Instagram: @destinationovertornea
Subscribe to Our Newsletter
Receive our monthly newsletter by email