Positive Life Solutions: Tapping into limitless potential
Text: Ndéla Faye | Photos © Positive Life Solutions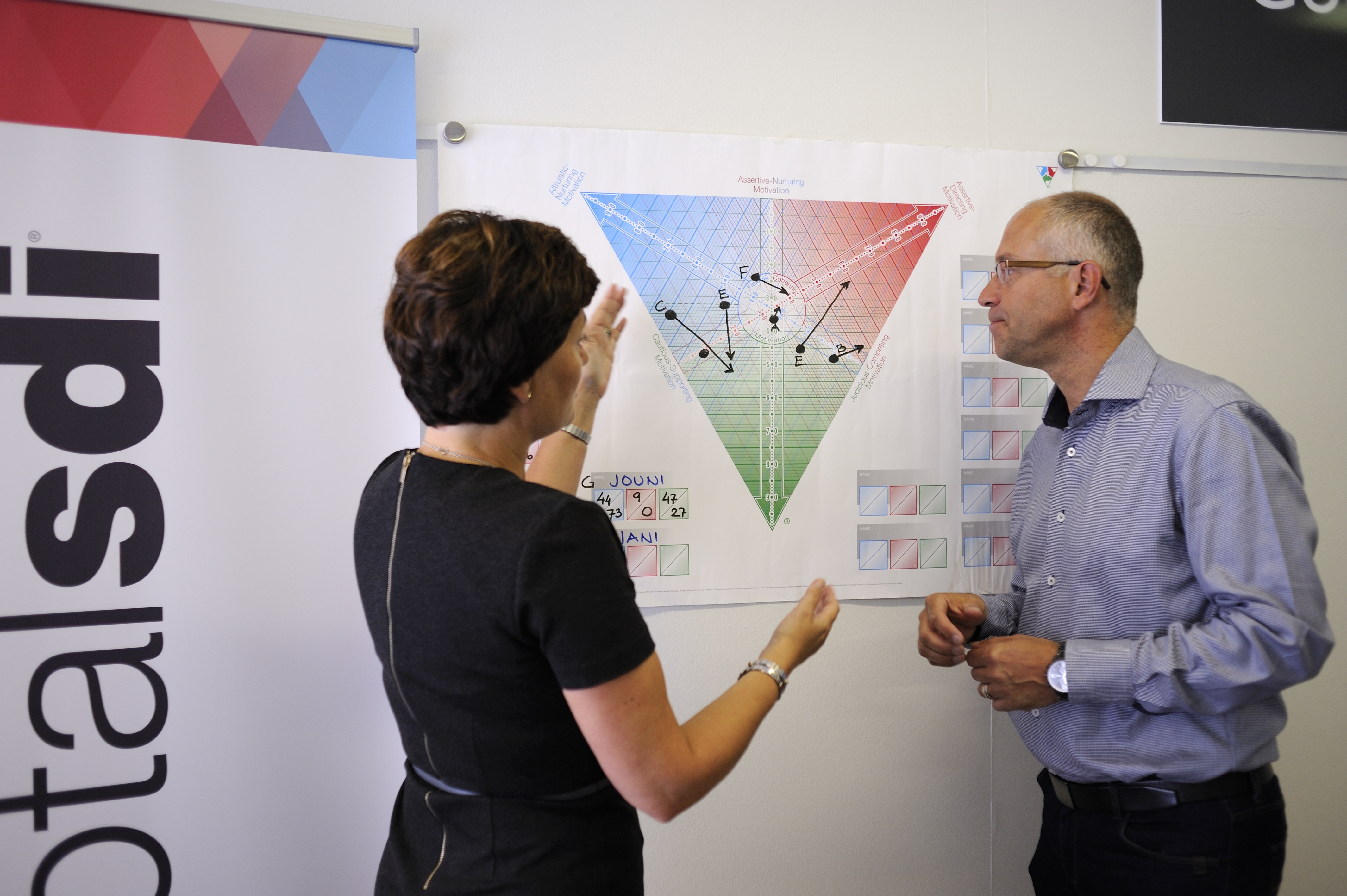 C hristine and Tom Suvanto set up Positive Life Solutions in 2012, based in Hanko and Helsinki on the south coast of Finland. They offer a number of coaching services for individuals, couples, businesses and groups, with the aim of building on the untapped potential in each person to create long-lasting, positive results.
Positive Life Solutions' clients range from individuals to businesses in the food sector, banking and education sectors among others, and their coaching services are available in Swedish, Finnish and English. "My professional background is in human resources, but I wanted to be more involved in the development and training side of things, so I made the leap and started my own business, and Tom joined me later. I am responsible for Positive Life Solutions, CoachCompanion Finland and TotalSDI Finland, where I coach, train and develop businesses, teams and individuals – which means I'm living my dream," Christine laughs.
Interactive, accredited coach training
The couple also run CoachCompanion, where they train people in coaching. "Our participants are managers, teachers, sport trainers and people interested in personal development and communication. We offer high-quality coaching training, where we develop organisations and train people using coaching tools," says Christine. "We have a number of courses available: from a two-day training course to longer training programmes of varying lengths, for example ICF accredited international certification in coaching or TotalSDI certification."
The courses are organised throughout the year, and there are a number of tailored courses available for businesses. "For example, we can arrange for all managers to get coaching training together, and we also offer individual executive coaching for managers," Christine explains, and Tom chimes in: "Our coaching trainings are not dull lectures full of PowerPoint presentations; they're interactive sessions where we explain, then show, then practise. We have noticed that clients learn a lot not just about coaching, but also about themselves, in a short period of time."
'Anything is possible'
The couple believes that coaching starts from a person wanting a change in their life or to get more from their life. "Our busy lives can often mean that we lose track of what we truly want, that we feel stuck. We believe that there is so much unused potential in each person – and we want to tap into that. We can help establish what a person wants and what they dream of. We often ask: 'If anything was possible, what would you do?' and challenge people to push their own boundaries," says Christine.
"Anything is possible if people are willing to put work into it," she continues. This principle is applied throughout Positive Life Solutions' training, whether coaching couples, individuals or businesses. "A coach will never offer advice: it's the client who knows what they want. My favourite moment in coaching is when a client's eyes suddenly open wide and they say: 'I've never thought of it like that!' and figure out something that's been staring them in the face all along," Tom adds.
"This is not therapy," says Christine. "We work and build on people's strengths, instead of focusing on their weaknesses. We believe that there are no failures in life, only learning opportunities."
Improving employee satisfaction and cooperation
Another service Positive Life Solutions provides is conflict management for businesses. "But we don't go into businesses telling them what they are doing wrong. We use a coaching approach, listen, ask questions and collaborate within the workplace. This principle applies to whatever size the business is and in whichever field," says Tom.
Companies often do not have specific budgets targeted at conflict management, yet conflicts within the workplace cost businesses a great deal of money and can have big repercussions. "Not only will they have an impact on employees' stress levels, health and wellbeing, but they can sometimes lead to employees' absences due to illness, which is costly to the business, whereas if an employee is happy, they perform well," says Tom. "We help train managers to resolve conflicts efficiently and quickly, and we have often received feedback from our clients saying that our courses have paid for themselves several times over as the cost of employee absences has dropped dramatically."
In the future, Positive Life Solutions aims to grow further, develop their coaching services and train more staff. "Wherever our services are needed, we will go. There are no limits. We always have very specific aims when we work with our clients, but the best-case scenarios are those where the client tells us that they had set their hopes very high, and we managed to exceed them. We always set our goals very high and aim to go above and beyond them, but the key aspect of our coaching is teaching clients new ways of thinking and behaving as well as valuable skills they can utilise in their professional and personal lives," Christine concludes.
Subscribe to Our Newsletter
Receive our monthly newsletter by email