rbot.dk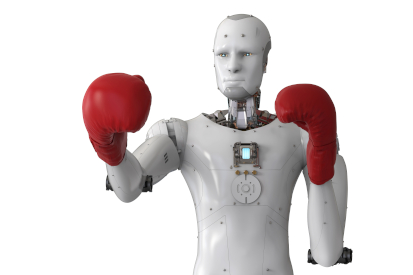 Keeping an eye on the robots
TEXT: SIGNE HANSEN | PHOTOS © RBOT.DK
This year has seen the launch of rbot.dk, the first and only Danish news media focused exclusively on the developments within the world of robot technology. Published by Audio Media, the new online media sheds light on Denmark's buzzing robot industry, as well as major global advances.
As robot technology is rapidly changing our world, keeping up to date on new developments is key to making the most of the emerging technologies, at home and at work. Writing in a language that is informative and accessible for both individuals and professionals, rbot.dk does just that. Editor Aksel Brinck explains: "The development currently taking place within automation and digitalisation is changing our whole society, and that's why we think it's an incredibly interesting industry. It's not that regular papers and magazines don't write about it, but there is no one place where the entire industry is covered. That's why we've created rbot.dk, a media which is focused primarily on the developments happening in Denmark, not just industrial but in the home and transport industry as well."
As the stories on rbot.dk reflect the entire scope and impact of the robot industry, they are not just relevant to those involved in the industry, but also to regular people as well as politicians and public servants who need to stay on top of changes, in order to create new legislations or regulations, for example. "It's not just about robots in the traditional sense but about the entire automation and digitalisation of our life and work. It's a technological disruption which is taking place everywhere, though sometimes it's invisible – there are a lot of things going on which we don't necessarily notice, but which are changing almost all aspects of our lives," says Brinck.
The news stories on rbot.dk focus primarily on developments in the Danish robot industry but also cover major global developments. And, while they cover everything from robot lawn mowers to robot skin and self-directed buses, there is one common denominator – they are always based on actual cases and developments, and never, stresses Brinck, "fluffy futuristic visions".
Web: rbot.dk
Subscribe to Our Newsletter
Receive our monthly newsletter by email