Seasafari Øksnes: Experience nature up close, by boat
By Bianca Wessel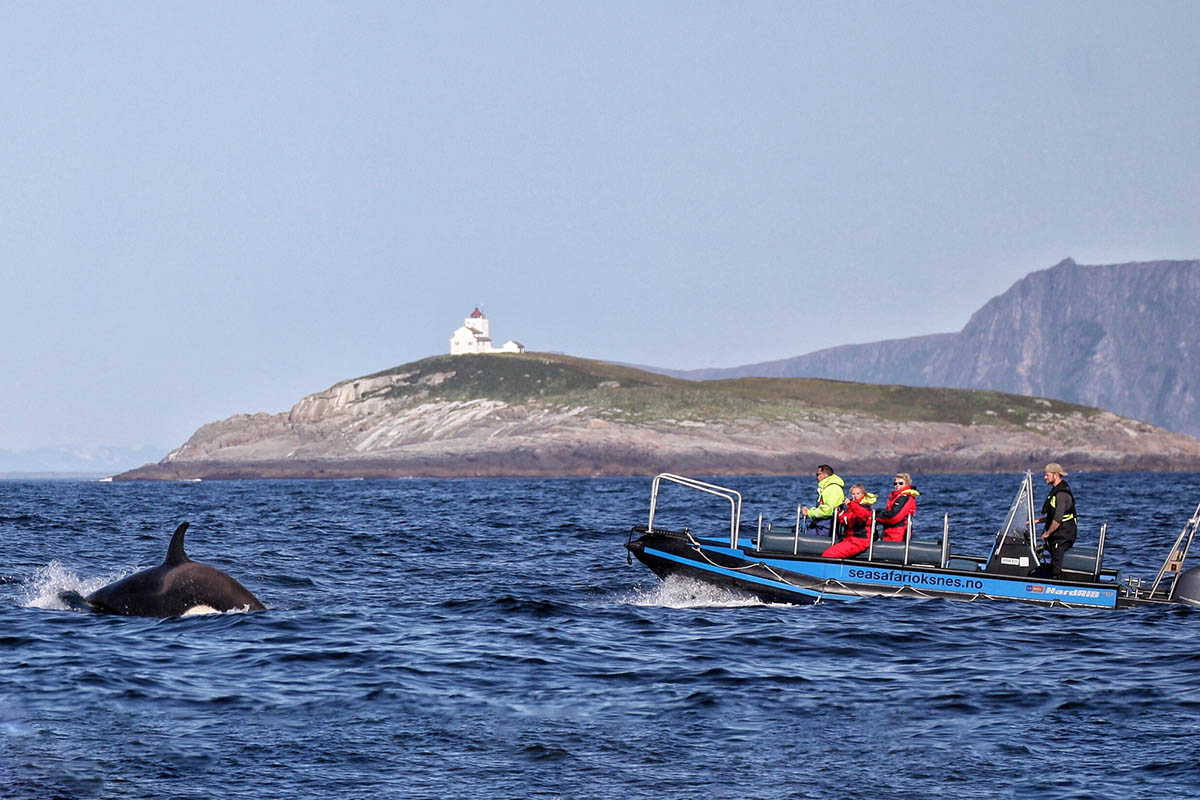 T his small, family-run business offers keen fishers and wildlife enthusiasts guided trips and unique access to secluded areas of the coast of Vesterålen.

Watch seabirds in their natural habitat, on the small island of Anda. Every spring, this nature reserve becomes the home of a large colony of puffins. Razorbills, murre, theist, guillemots and cormorants also nest here.
Alongside birdwatching, you might encounter seals relaxing on craggy sea rocks and, if in luck, a white-tailed eagle might grace the skies above the boat.
Some of the country's richest fishing grounds are located here. Guided trips will take you directly to the best spots outside Støa and Nyksund, otherwise only known to the locals. The catch of the day can vary from cod, coalfish, haddock and redfish to salmon and halibut.
Perhaps less known is the Skrei festival in winter, when large amounts of cod appear along the Ves-terålen coast to spawn. Øksnes Seasafari offers exclusive access to join this traditional Skrei fishing.
A shuttle boat service is also available to hikers of The Queen's Route. Hop on the boat between Stø and Nyksund to recharge, while white beaches and mountain peaks pass by.
Øksnes Seasafari offers year-round bespoke boat trips and RIB tours with floating suits and life jackets provided as well as a complete, tailored experience with a stay in an authentic 'rorbu' cabin.
Web: www.seasafarioksnes.no  Facebook: seasafarioksnes Instagram: @seasafarioksnes
Subscribe to Our Newsletter
Receive our monthly newsletter by email