Snask: Pink, Swedish creativity building world-class brands
By Nina Bressler | Photos: Sips&Clips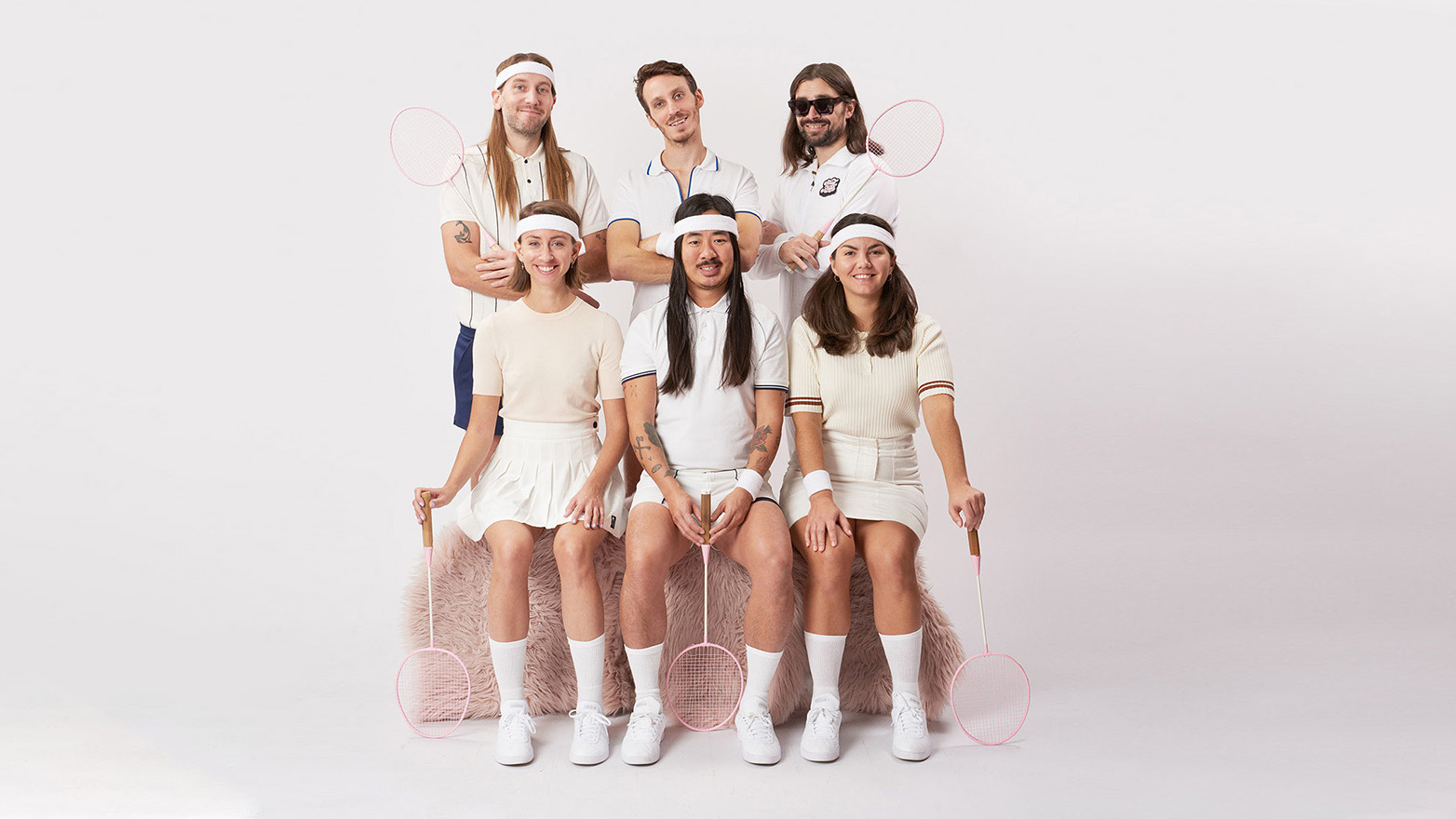 Knowing who you are and conveying your message to the world might seem like a daunting thing for individuals and companies alike, but not for the internationally renowned creative agency Snask. With a mission and vision submerged in pink, they are winning fans and big clients from across the globe, who want to sharpen their branding and communication, all while having a pretty damn good time.
Knowing Snask is knowing that anything is possible. Their official title may be branding and communication agency, but that doesn't mean that they're limiting their scope to, well, branding and communication. Did you ever try their Shower Beer, a wildly successful beer collaboration with Stockholm brewery Pangpang? Perhaps you've listened to a band signed to their very own record label, Snask Recordings, while swinging their tote bag, co-designed with Loqi, over your shoulder?
The company breathes creativity and decided from the very beginning to forge their own route by doing things their way – a strategy that has paid off. You're sure to have heard of their clients: Spotify, Klarna, Bang & Olufsen, Nordea, Target, Brooklyn Brewery, Fortnox – just a few of the big names that have chosen the agency because of their courage to take a stand, go against the grain, and strive for more empathy.
The power of a pink lie
The founders, Fredrik Öst and Magnus Berg, were studying when they decided to start their own business – something that, according to their peers, required at least ten years of experience. But Snask being Snask, they simply invented another way and pulled a 'pink lie'.
"A pink lie is similar to 'fake it 'til you make it', a lie that you make come true – like a library where once you've fulfilled your lie, you can return it for others to use. We wanted to do lectures to get out and spread our name and gospel, but conference organisers required lecturers with experience. How do you get experience if you aren't allowed to lecture without it? We pulled a pink lie, told every marketing school in Sweden that we had come home from a world tour and wanted to give back to society with some free lectures. Et voilá, we got the job, got the experience and could return the pink lie to the library, and we are now lecturing across the globe at companies and schools like Google and Stanford University, and at conferences in Australia, South Africa, Colombia, the US and more," says Öst.
Aside from serving a handy purpose for a hungry agency, the colour pink is the foundation on which the brand rests its steady pillars. Sick of a marketing world where conservative men have held reign for too long, they decided that the conservative, old world was their biggest enemy and that they would source their creativity and inspiration from empathy, vulnerability and honesty. True inspiration for new ideas comes from an openness to new impressions, as well as equality.
The company has grown exponentially, and 15 years on, Snask is a female-led agency with Gia Stridbeck at the helm as CEO. The crew has a 50/50 split between genders. "We've been voted among the top 50 global creative companies to work for, and some clients have said that when they couldn't work for us they instead decided to work with us. Our permanent employees and Snask Supreme – our pool of freelance experts, our extended family – make the magic happen," says Erik Kockum, partner at Snask.
Snask off
Make enemies and gain fans is not only the title of the agency's sold-out book, but also a motto infused into their everyday operations, especially applicable to one of their mock-up projects, for which they decided to rebrand North Korea – a fully-fledged communication plan with a visual identity package included, with the clause that in order to use the identity for free, the country had to become a free democracy of the world (yet to be acknowledged and realised). "A limitless headspace allowing you to think high and low and everywhere in between is essential to creativity. Snask is about realising the potential that resides inside every individual, as well as the endless potential for the companies and brands that we work with. We use humour, world-class skills and wellexecuted strategies to tackle the challenge," says Stridbeck. Creative minds need creative rooms, and their office is an extension to their values: 'if you love someone, let it show'
is eternally engraved into the pavement outside, and stepping inside you're met by their signature colour (you guessed
it – pink), which covers the walls. Their own bar? Check. A custom-made oil painting portraying the team in a 17th-century setting? Absolutely. What else? The world's only Will Ferrell museum? Look no further. World-class branding for world-leading brands? You've found your spot.
TOP BRANDING INSIGHTS FROM SNASK 1. Make enemies and gain fans Having values and standing up for them will create enemies, but the kind you wouldn't want as followers anyway, and it will create true fans: people who like, comment, tag, share and favour your message. Engagement is created by standing for something and making it heard. 2. Change is inevitable Change is not an option, it's inevitable. "Disruption is normal now. Change is f***ing inevitable. How it was done yesterday is not how it should be done today. Nothing stays the same and neither should you. The problem comes when change happens and you don't," says Snask's friend, London designer Mark Shayler. 3. Do things in the right order As Ren Jones famously said, "if marketing is asking someone out on a date, branding is the reason they say yes." Stop asking consumers out on dates if your brand lacks personality, a voice and a matching visual appearance. Step one: make sure your brand has all of the above before adding a communication concept. Step two: tell the world you exist. Step three: happy dating! 4. 95/5 rule The classic 60/40 rule – that 60% of communications equals brand building and 40% equals performance marketing – has by some been renegotiated to a 95/5 rule in 2021. Don't underestimate the importance of investing in brand building rather than sales activation. 5. Speak to the heart, not the head By selling a lifestyle instead of a product, you automatically speak to a person's heart and emotions, instead of their head and thoughts. When people buy a BMW to get the lifestyle of a person driving a BMW, 4x4, German engineering and other rational sales messages become redundant. Web: www.snask.com Instagram: @snasksthlm Vimeo: Snask
Subscribe to Our Newsletter
Receive our monthly newsletter by email