Sølund Huse: More than houses: Dreams, stories and a slower way of living
By Heidi Kokborg | Photos: Sølund Huse
The family company Sølund Huse (Sølund Houses) sells pavilions, sheds, saunas, garden playhouses, wilderness baths and prefabricated annexes that are ready to move into. In 2021, the company won the prestigious Børsens Gazelle, a Danish award given to companies that have done exceptionally well. But Sølund Huse is about more than simply selling pavilions and sheds: it's about dreams, people and stories.
In 2002, Jørgen Nielsen built a pavilion for his backyard. Soon after, the neighbours wanted one too, and so he made them one as well. Fast-forward 20 years, and what started as one pavilion has turned into a successful family business that has sold more than 30,000 garden houses.
"To us, it has always been about more than just a pavilion or a shed. It's about stories and dreams. It's about enjoying the present moment with a cup of coffee and without any electronics in a beautiful pavilion, or allowing the kids to just have fun and use their imagination in a playhouse," says Mads Nielsen, marketing manager and co-owner of Sølund Huse.
The garden houses provide a space to disconnect to reconnect – that time to just be in the moment, without having to do or be anything.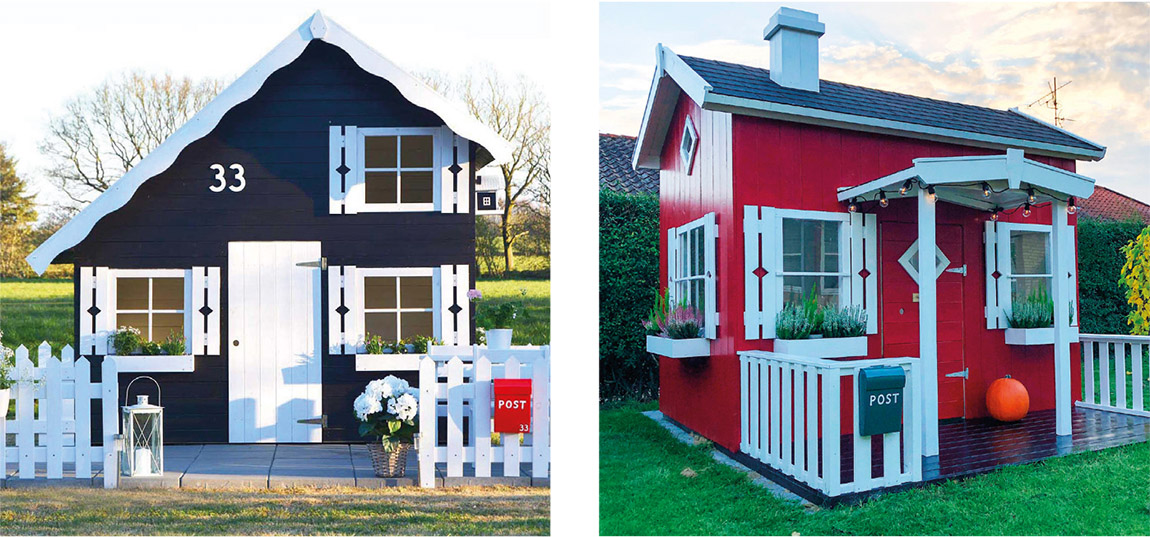 Extraordinary growth
Last year, the family company was awarded with a Børsens Gazelle, an award given to companies that have shown exceptional growth over a four-year period. The requirements are not for the faint-hearted: companies have to at least double their turnover in four accounting years, and they must produce positive earnings in each of those four years.
"It's a pat on the back, and we are very proud of the award, because it reflects how our customers feel about Sølund Huse. We have worked tirelessly over the last few years; we have listened to our customers and we have taken chances," says Nielsen.
The customer should feel proud when they look at their finished house, and it's important that they assemble their new garden house or playhouse successfully. Therefore, Sølund Huse delivers the houses with their own trucks and drivers, and they always offer full support over the phone.
Recently, Sølund Huse expanded their business to also include Sølund Living, a daughter company that sells prefabricated annexes that are ready to move into.
Sølund Huse is currently in the process of a generational shift, with Mads Nielsen taking over from his dad, Jørgen Nielsen, who has been running the business for the past 20 years.
Web: www.solundhuse.dk Facebook: Sølund Huse – Naturens eget håndværk Instagram: @solundhuse.dk
Subscribe to Our Newsletter
Receive our monthly newsletter by email