Special Tours: A whale of a time in Iceland
Iceland is both geographically and culturally defined by the sea surrounding it, so when visiting Iceland, it is worth spending some time on the water. With numerous whales to watch, fish to catch, puffins to admire and the northern lights to be fascinated by, the sea is one of the best places to head to.
TEXT: JOSEFINE OLDER STEFFENSEN | PHOTOS: SPECIAL TOURS
Iceland is famed for its jaw-dropping nature and geography, making it an incredible place to travel to. From Reykjavik, there are numerous possibilities to explore Iceland's waterways and the creatures living below the surface. "Spotting a whale or seeing the puffins in their natural environment is a really fantastic experience," says Arinbjörn Hauksson, marketing manager of Special Tours.
Special Tours offers a wide range of tours out to sea and also owns and operates the Whales of Iceland exhibition, which is a perfect add-on to any wildlife adventure in Iceland. The exhibition showcases 23 life-sized models of whales, with a lot of in-depth information available in ten different languages. Guided tours in English are available twice a day, as well as a full screening of the award-winning film Sonic Sea on an eight-metre-long screen placed under a full-sized fin whale. When the film is not being screened, underwater footage of whales is displayed on the screen, immersing visitors in the water.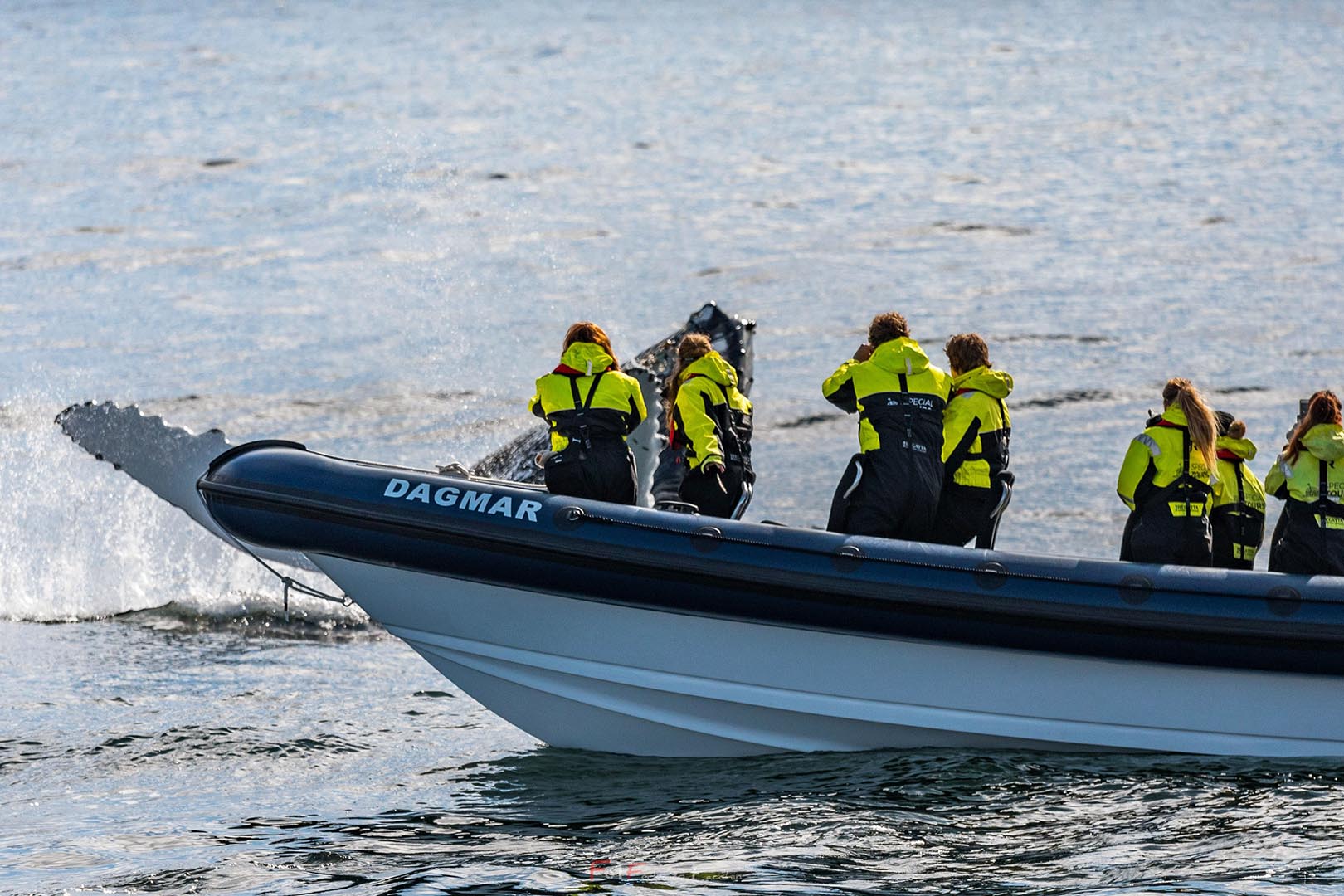 Away from the city lights
"If you sail just five minutes from Reykjavik, it becomes much darker, which means it's possible to see the northern lights, something you normally can't do in Reykjavik. It's a wonderful trip, where people make good use of the many viewing platforms we have," explains Hauksson. For those more interested in an active trip, Special Tours also offers sea fishing trips, where the fish is caught and then cooked onboard. "It's some of the freshest fish you can get, and there's usually plenty of it!" Hauksson enthuses.
"We want people to have an amazing time and want to help in any way we can. On the boat, we help out with camera settings and information and facts about what you're seeing. There are so many things to explore, so we try to offer a good variety of trips and make the most of this wonderful place we live in," concludes Hauksson.
Special Tours offers whale, puffin, angling and northern lights tours from Reykjavik harbour. In the case of no sightings, a free ticket is issued for another tour. Coming in 2020: an app with guides and information in numerous languages.
Book a tour with Special Tours Wildlife Adventures and get a 15% discount by using the promo code SCAN15
Web: www.specialtours.is
Facebook: specialtoursiceland
Instagram: @specialtours
Twitter: @specialtours
Subscribe to Our Newsletter
Receive our monthly newsletter by email