Torvkvartalet
Shopping, food and city life in the heart of Kristiansand
TEXT: INGRID OPSTAD | PHOTOS: APTUM
With a varied and impressive mix of shops, restaurants and cafés, one of the finest grocery shops you can find in Norway, 450 parking spaces available for its guests, and a new hotel, Torvkvartalet is the place to visit for food, fashion, design and wellness in Kristiansand.
Since its opening in October 2017, Torvkvartalet has become a popular meeting place in the heart of Kristiansand. "This new shopping centre is for anyone who wants shopping, food and city life all at once. Even though the building has been renovated, it was important for us, as well as the locals, to take care of the city's history and charm by keeping parts of the facade as it was," says owner Jon Bjørgum. He believes that the contrast between modern and old has managed to make the building blend in beautifully with the rest of Kristiansand city centre. Because of this, Torvkvartalet has won several awards, while quickly becoming a favoured spot in town.
The shopping centre has a varied selection of shops, with everything from local, independent boutiques to bigger chains. "This combination of well-known and smaller concepts has worked very well. Tønnesen 1937, a family-run shop from Mandal, is a great example of a place people love to discover. It offers something quite different from a traditional shoe shop. Another great concept is Retro clothing shop, another well-liked boutique," he says. "For Kristiansand, having this mix of smaller shops together with an international clothing shop like Zara in town has been very beneficial."


Restaurants overlooking the square
With a row of six restaurants and cafés, all with outdoor seating and excellent views of what is happening on the square, Torvkvartalet has plenty to offer guests of all ages in terms of food. "It was a dream of ours to create place with an array of restaurants. The aim is to provide a varied dining experience with both Norwegian and international flavours within a distance of 150 metres, making sure we utilise the square to its fullest by creating a space that is alive and buzzing," Bjørgum explains. "Eat traditional Norwegian delicacies at Herlig Land, get Italian flavours at Jonas B., visit Torvet Bistro to try French-inspired food served in warm surroundings, step inside Panda Panda to enjoy healthy salads, smoothies, wraps, soups and coffee, or what about sushi and Asian cuisine at Monsoon?" There are plenty of possibilities for delicious meals with something available for everyone.
Enjoy international delicacies at Herlig Land.
One of the finest grocery shops in Norway
"In addition to the great selection of eateries, our Meny Torvet is one of the finest grocery shops you can find in Norway. It offers a lot of inspiration in the form of creative exhibitions, an excellent, skilled staff, and a wide selection of everything you might need," Bjørgum continues, proudly. The varied offering combined with a friendly and warm atmosphere makes for a very pleasant shopping experience.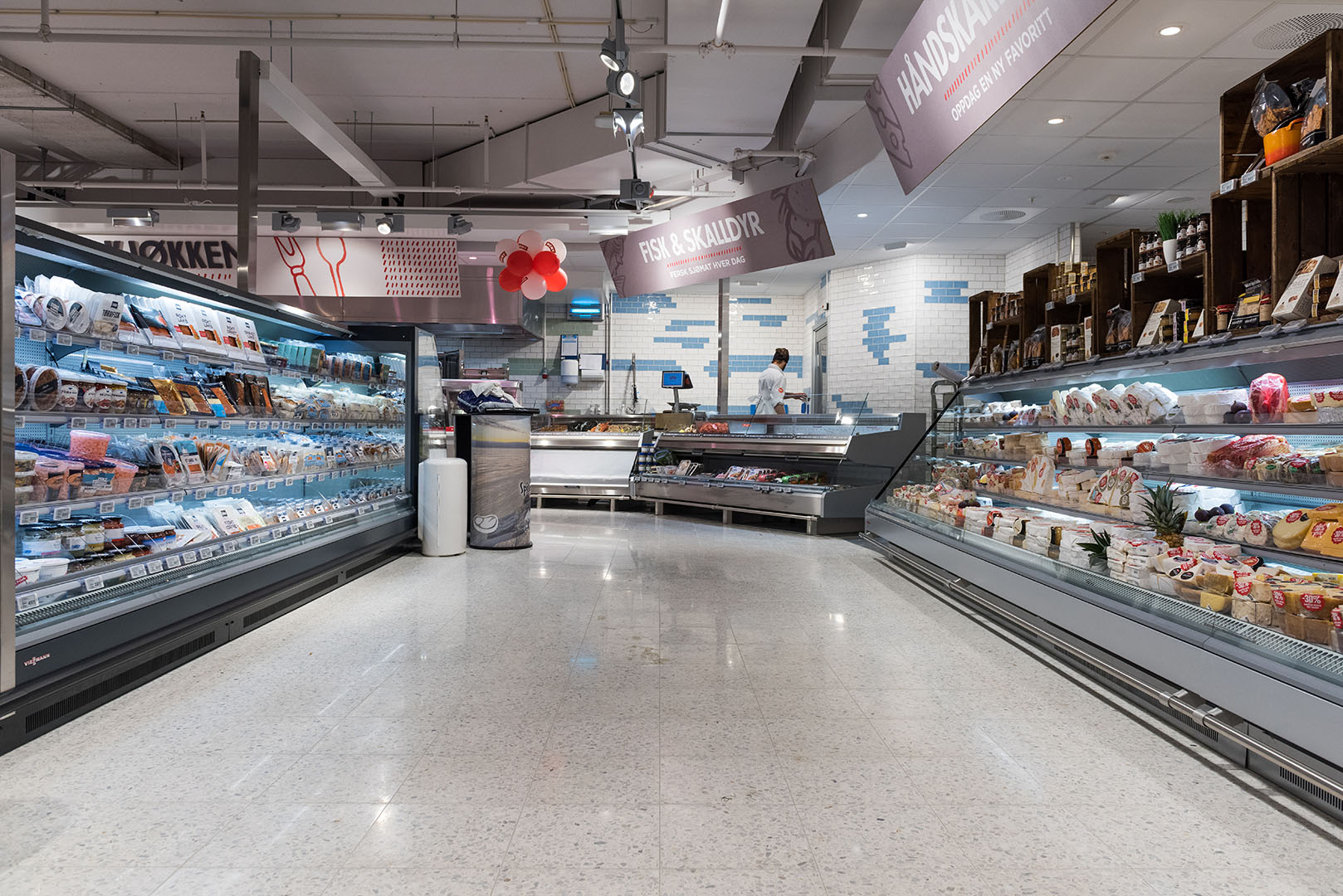 Easy parking and a place to rest
A great shopping experience begins with convenient parking. Just below Torvkvartalet, with the entrance in Festningsgata, the shopping centre boasts a large garage for guests. With 450 wide parking spaces and 24-hour parking, an area completely without pillars, which can otherwise make parking difficult, and a parking app, you get easy and carefree parking when visiting. And after a busy day of shopping and fun, the shopping centre even has a modern hotel, which makes it easy to unwind and prepare for another day in Kristiansand.
Jonas B.
What you can find at Torvkvartalet:
Miabell Hudpleie – a family-run skincare salon and shop.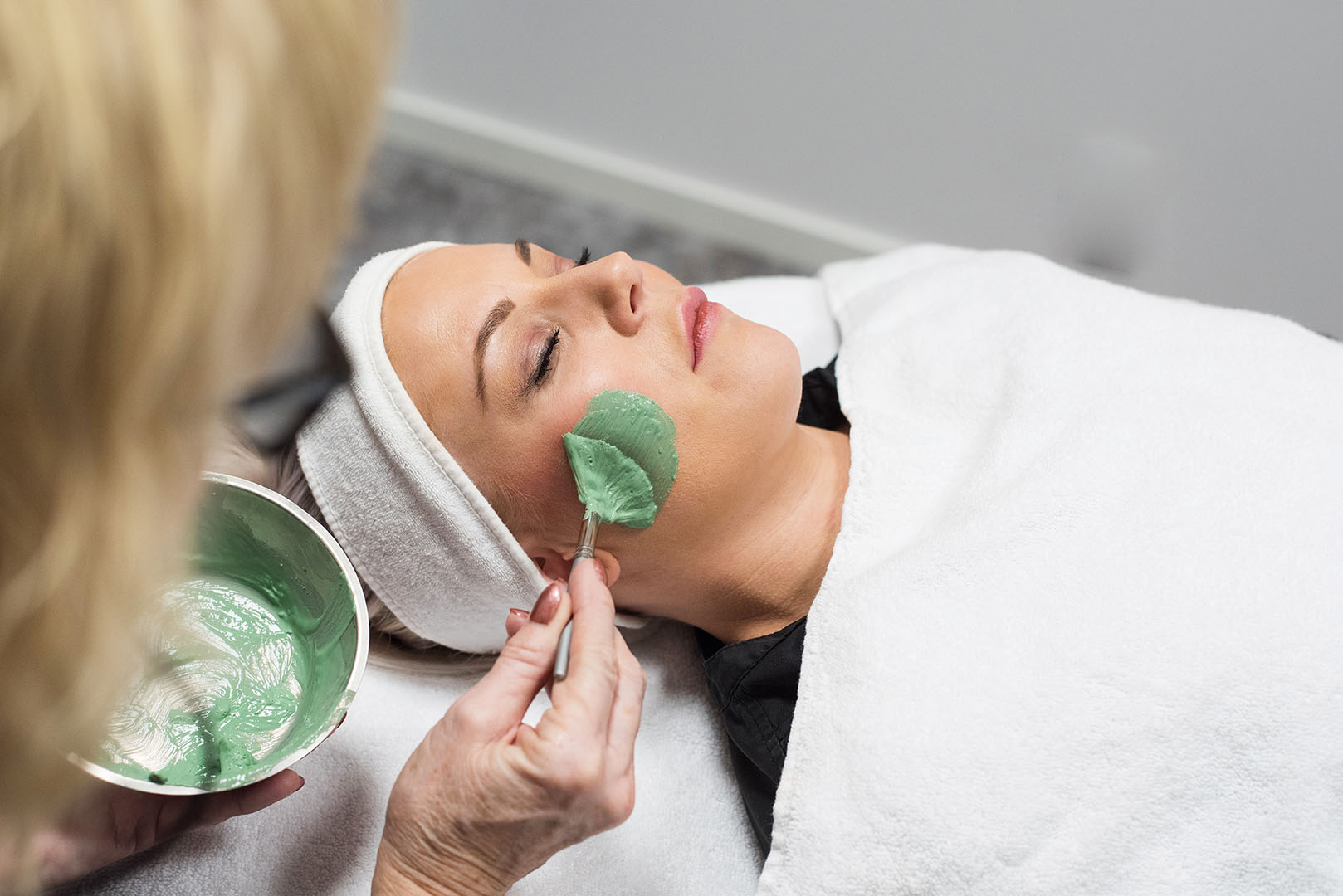 Miabell Hudpleie.
Meny Torvet – a grocery shop with a wide selection of everything you might need.
Tønnesen 1937 – a family-run shoe shop with a large selection of accessories.
Tønnesen 1937 offers something quite different from a traditional shoe shop.
Ting – interiors and things with a focus on Nordic design.
Ting, which means things in Norwegian, sells exactly what the name implies.
Zara – clothing shop for women, men and children.
Starbucks – coffee with a view of the square.
Jonas B. – Italian diner with the city's best pizza.
Jonas B. serves up Italian flavours.
Hotel Parken – a new hotel with 184 rooms, located in the middle of the square.
Monsoon Sushi & Asian – a restaurant with warm and cosy interiors.
You can taste sushi and Asian cuisine at Monsoon.
Apotek1 – pharmacy with a wide selection.
Newbie – clothes in organic cotton, from newborn to size 128.
Torvet Bistro – French cuisine made with Norwegian, local produce.
Herlig Land – restaurant, café and bar located at the city's most visited corner.
Herlig Land.
Retro – two large floors of clothes, shoes and accessories for women and men.
Panda Panda – healthy food concept with smoothies, salads and local coffee.
Panda Panda is a unique concept in Kristiansand, a modern and urban café with healthy food.
Happenings
With its prime location in the middle of the square, there is always something happening both inside and outside Torvkvartalet. "The square is such an important part of the city, and when there are events, everyone gets involved," says Bjørgum. This summer's big event takes place on 4 July in the city centre. Known as Handelens Dag, this day turns Kristiansand into a big marketplace, which is a truly unique experience. All the shops open at 7am, and anyone can stand outside in the street selling their own goods.
"If you want to experience a day with lots of people and great opportunities for a bargain, then this is the day to come here," the owner smiles. "We also have exciting things happening when Torvkvartalet turns two this autumn, as well as all year round, so stay tuned."
Web: torvkvartalet.no
Facebook: torvkvartalet
Instagram: @torvkvartalet
Opening hours:
Shops:
Monday to Friday: 9am to 8pm
Saturday: 10am to 6pm
Sunday: Closed
Monday to Friday: 8am to 9pm
Saturday: 8am to 7pm
Sunday: Closed
Subscribe to Our Newsletter
Receive our monthly newsletter by email