Trosa
Fairy-tale vibes in charming Trosa
TEXT: MALIN NORMAN | PHOTOS: TROSA TOURIST CENTER
Fairy-tale vibes in charming Trosa
Only an hour from Stockholm, Trosa is perfect for a day trip. A visit here is like finding oneself in a story by children's book author Astrid Lindgren, as this small town is bursting with picturesque scenery, friendly locals and delicious food.
Trosa is known for its charming streets and wooden houses with glass-enclosed porches. Unsurprisingly, the idyllic town features in productions such as the film about fictional character Kalle Blomkvist and the popular German TV series Inga Lindström.
But the charming destination has more to offer than delightful décor. Just around the corner is stunning nature, and a walk along the popular hiking trail Sörmlandsleden is a great experience. "Lots of people are looking for some peace and quiet nowadays," says tourism director Paola Andersson. "Visitors can also explore the historic sites in the town centre on a self-guided tour, rent a bike or go kayaking, or perhaps visit one of the royal summer palaces."
There are plenty of concerts during the summer. A few not to miss are the garden concert with rapper Petter at Fina Fisken on 27 July, Benny Anderssons Orkester with Helen Sjöholm and Tommy Körberg at Tullgarn Palace on 3 August, and the hit show From Broadway to Duvemåla at Sund Nergården on 8 August. Another highlight is the traditional Trosa Harvest and Crafts Market on 25 August.
Discovering the local restaurants is also a must. For instance, Fina Fisken serves rustic specialities such as herring, and Andersson recommends Marsipangården's marzipan factory and café. There are fantastic options for those who want to stay the night, including the classic Trosa Stadshotell & Spa, with genuine character and a restaurant dining room from the 1800s; the charming Bomans Hotell, with unique interiors and new things to discover every time; and Ågården, or Tre Små Rum, both of which boast beautiful courtyards.
Web: trosa.com
Facebook: VisitTrosa
Instagram: @visittrosa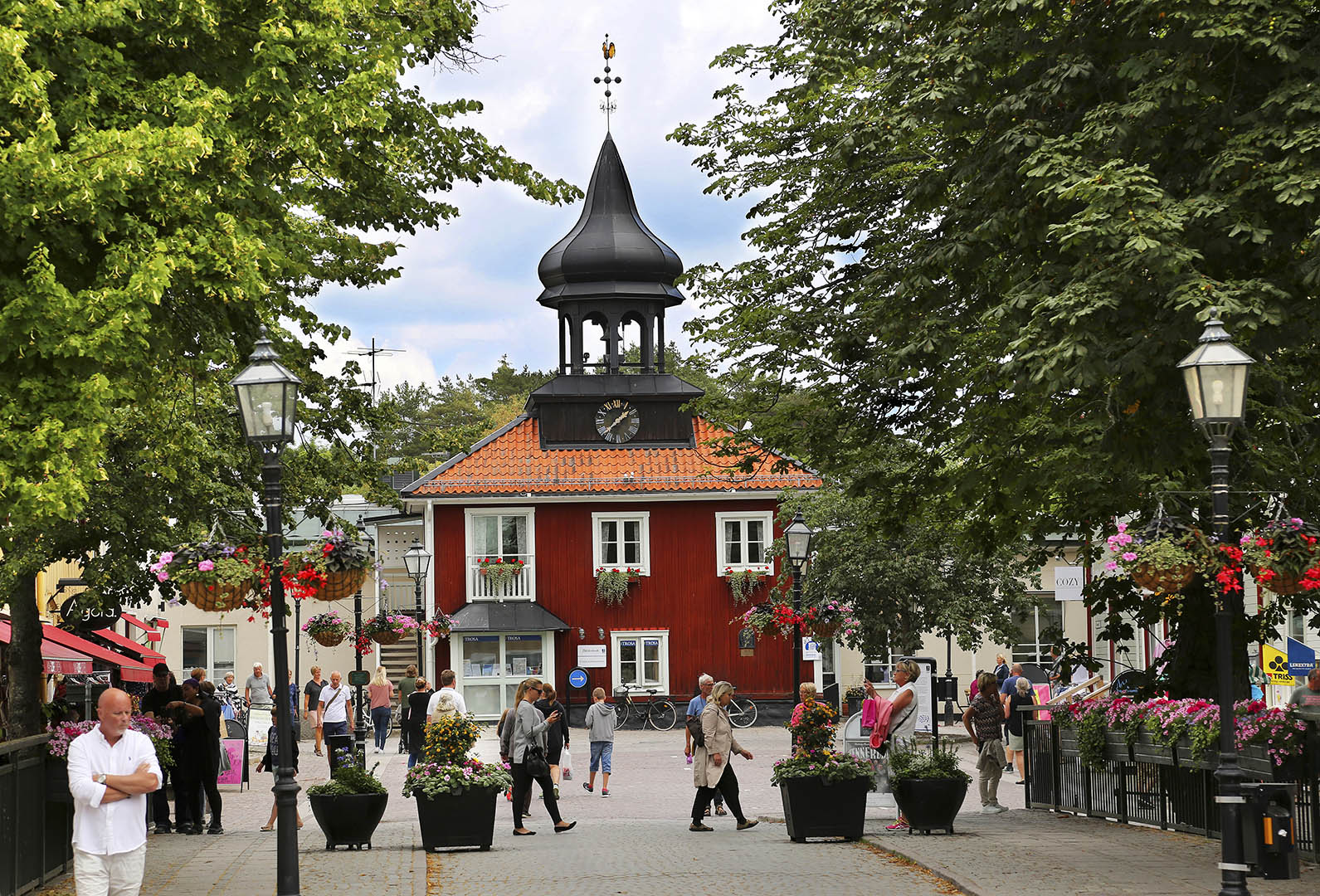 Subscribe to Our Newsletter
Receive our monthly newsletter by email