Visit Rømø-Tønder: In the borderland between history, nature and culture
Text: Camilla Pedersen | Photos © Rømø-Tønder Turistforening
It was the place that famous furniture architect Hans J. Wegner called home, and in August each year, the renowned Tønder Festival attracts many thousands of music enthusiasts from near and far. But the area of Tønder Municipality, located in Southern Jutland and bordering on Germany, is also a region of cultural meetings between Denmark and Germany, some of nature's finest masterpieces, and cakes – 21 different kinds, to be exact.
"Tønder Municipality is defined by a dramatic history, scenic nature and gastronomic experiences, but perhaps even more so a very distinctive local identity. The history of the area is clearly very important to its inhabitants," says Kenneth Madsen, head of tourism in Rømø-Tønder Tourism Agency, referring to centuries of drama and wars over the controversial borderland Schleswig. In 1920, the population in the northern part of Schleswig voted for reunification with Denmark after having been part of Germany for more than 50 years, resulting in this part of Schleswig officially being declared Danish. "The majority of the population clearly voiced that they felt more Danish than German, and that shines through to this day. But what really is unique to the area is that Germans still live on this side of the border, and Danes still live on German territory – they're a textbook example of how to get along, despite a bloody past," says Madsen.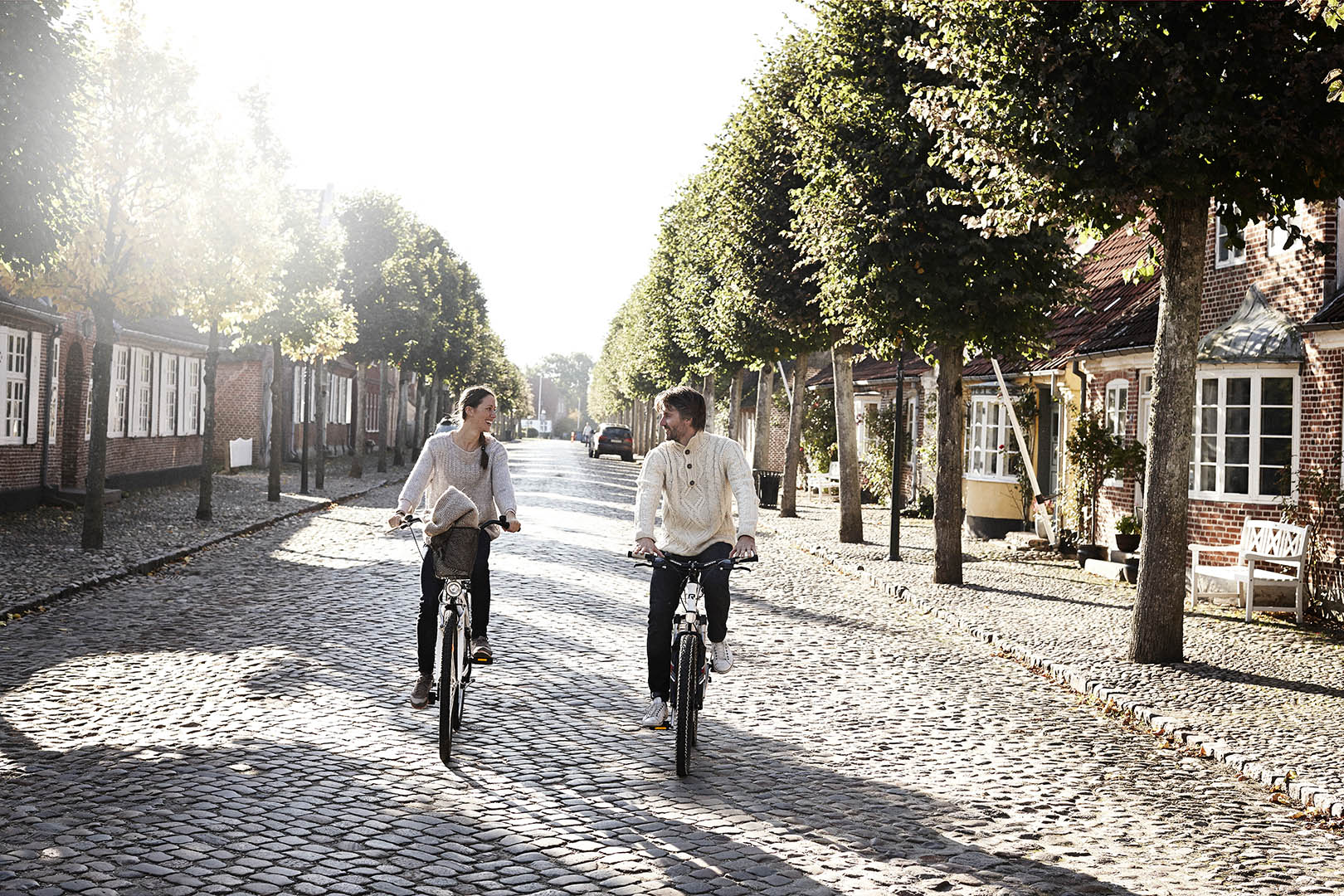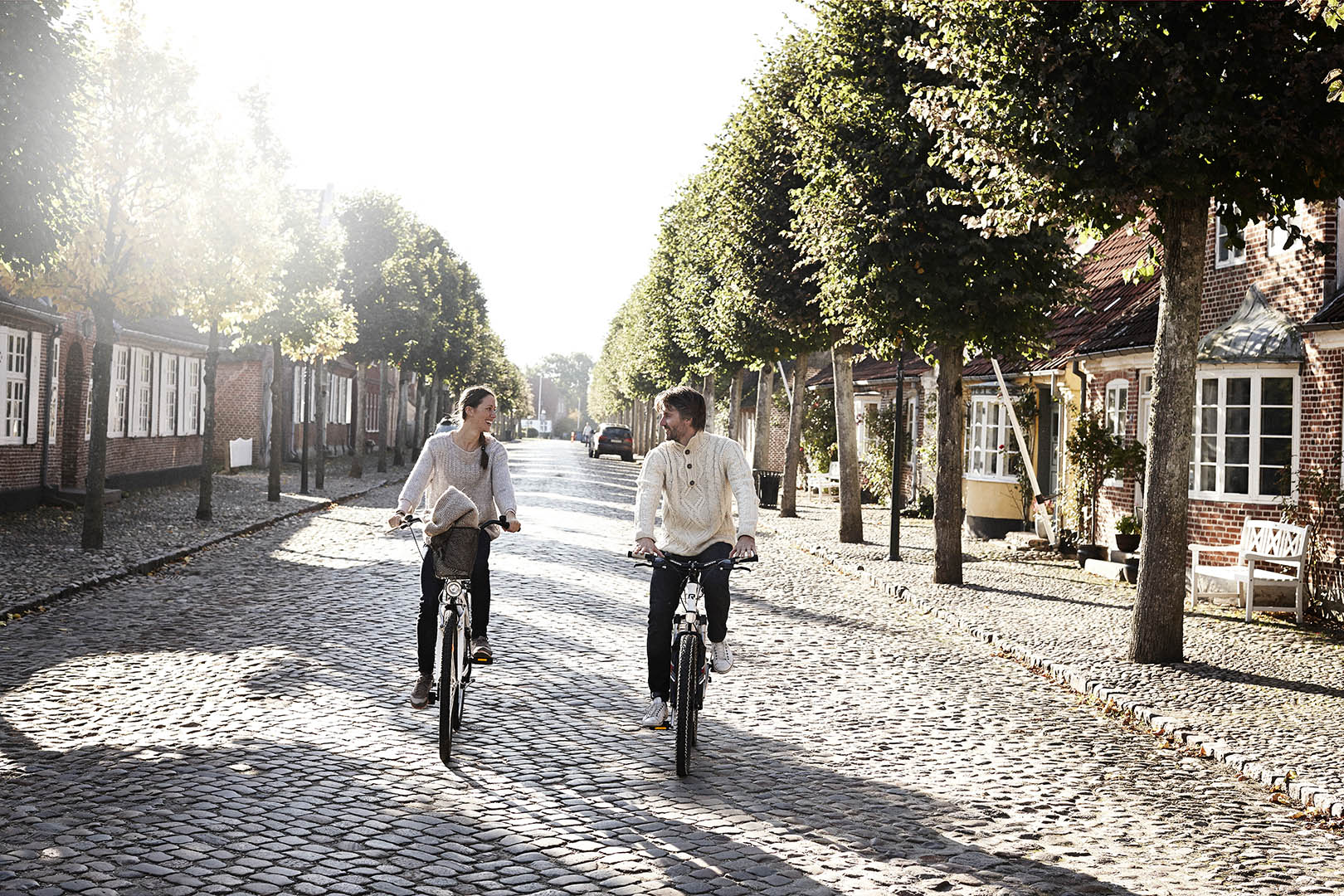 German influences are omnipresent, and the building style is no exception. Iconic Uldgade (Wool Street) in Tønder, Denmark's oldest privileged market town, oozes charm and atmosphere and is famous for its detailed window and door carvings. But it is the houses in the old marsh city, Høyer, that really tell the story of a past influenced by German culture, with its historic red brick houses and thatched roofs that are representative of the region – a story that deserves to be heard, which is why the historic buildings are currently being restored as part of the Tøndermarsk Initiative, a huge developmental project initiated to make Denmark's biggest marsh area even more attractive to visit, live and work in.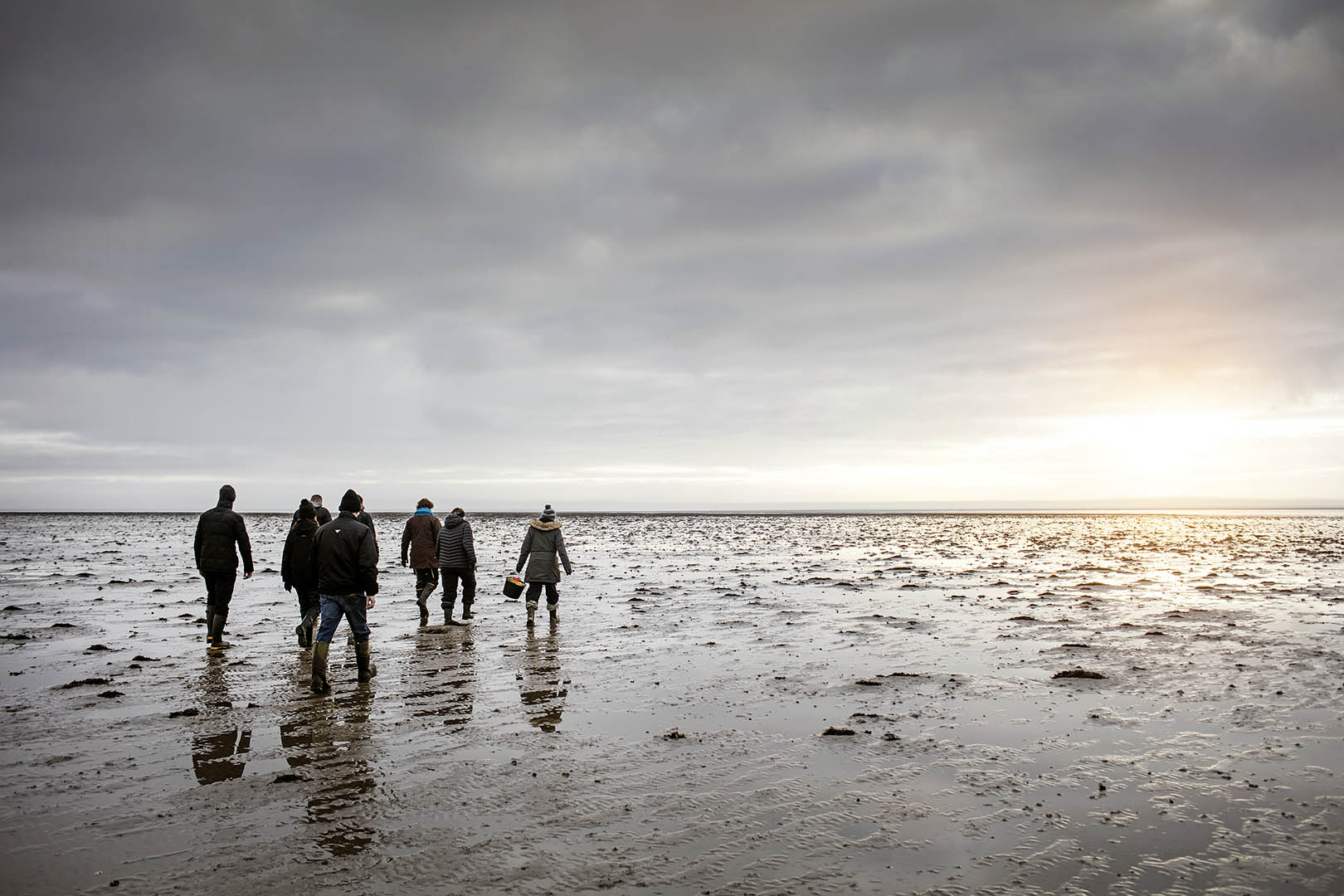 Under a splendid black sun
Also part of the initiative is the Marsh Trail, one of the first projects to be completed. The 54-kilometre-long route takes visitors through the marshland that was once completely covered by the sea, but is now formed by human habitation and man's attempt to control water.
Part of the area includes the Wadden Sea National Park, a UNESCO heritage site since 2014, which offers the largest flat coastal wetland environment in the world. It is known for its biological diversity and boasts a rich animal and plant life.
"In March and October each year, around dusk, millions of starlings fly around in a rhythmically moving formation to find a place to settle for the night, so they don't get attacked by birds of prey. It's an incredible experience that leaves everyone stunned – even the locals who witness it year after year," Madsen says.
Each individual starling is merely a black dot, but collectively they create enormous shapes that can block out the sun – hence the name, Black Sun.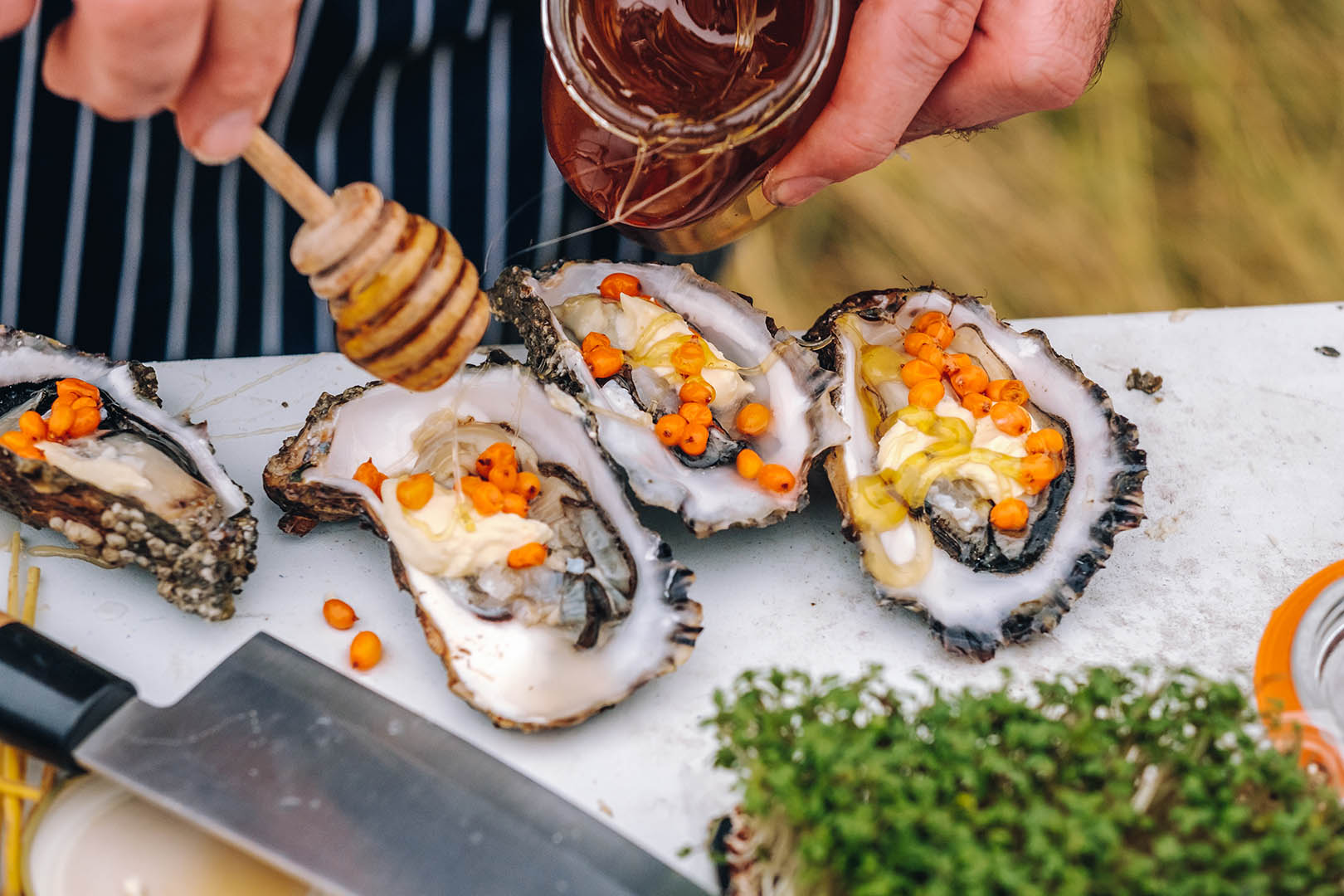 Served fresh from sea
Surrounded by the Wadden Sea and featuring northern Europe's widest beach, the island Rømø is popular for events, including the annual vintage motor racing festival and the oyster festival. "The annual oyster festival is a personal favourite of mine. More than 30 renowned chefs will cook up delicious dishes with oysters straight from the roaring sea. There's going to be an explosion of flavours and fusions for visitors to try," Madsen says. "The Wadden Sea is an exhaustive source of oysters and other sea foods. 72,000 tonnes of oysters, to be more exact."
The locals take great pride in their food traditions and rely on local resources, making the area an increasingly sought-after gourmet destination, and rightly so. Just like the South Jutland coffee table that consists of 21 different cakes (seven soft, seven dry and seven hard), a tradition that was born during war times to shed a bit of light in the dark, there's something for every taste bud in Tønder Municipality.
Rømø Oyster Festival 2019 Rømø beach provides the scenic setting for the oyster festival, which takes place on 12-14 October 2019. No tickets required, food and access to activities can be purchased. Chefs include: •Henrik Yde, Restaurant Kiin Kiin (one Michelin star) •Francis Cardenau, international judge in Bocuse d'Or •Holger Bodendorf, Landhaus Stricker, Restaurant Sylt (one Michelin star) Celebrating Nordic design Explore some of the finest Nordic art pieces from 1880 through to today at Tønder's art museum. The old water tower displays 37 Hans J. Wegner chairs, gifted by the design icon himself as a tribute to his hometown. Web: www.romo-tonder.dk Facebook: Visit Rømø & Tønder Instagram: @visit_romo_tonder Twitter: @visitromotonder
Subscribe to Our Newsletter
Receive our monthly newsletter by email