Wooden Story: A family business committed to creating hand-crafted heirloom toys
By Linda A. Thompson | Photos: Marek Zawadka
The Polish toy-making company Wooden Story was founded a little over 50 years ago. Its ethos is still the same as it has always been: to make meticulously hand-crafted wooden toys that can be passed from one generation to the next.
It was Władysław Borowy who founded the company over five decades ago, and today, the family business is run by Borowy's grand-daughter, Gosia, and her husband, Wisiek, with help from their three children. According to the third-generation toymakers, the secret to the company's long history is its devotion to family and tradition, a passion and love for the craft of making toys, as well as each generation's respect for what their predecessors left them.
The ethos of the company – which is based in the Beskid mountain forests of Poland – is the same today as it was all those decades ago: to apply the greatest degree of care to every stage of the toy-making process, from choosing the perfect wood to create a new toy, to a toy's final packaging. "We're not trying to compete with other brands. We simply work and create in alignment with our Wooden Story philosophy and our personal values," Gosia Borowy explains, adding that their toys are meant to be passed from one generation to the next, like an heirloom.
It's an approach that has appealed to parents, relatives and friends shopping for children's gifts. "A repeat comment we get from customers is that our toys take them back to warm moments from their childhood and their cherished memories of spending time with their grandparents," Borowy says. "We are proud that so much warmth and love is associated with our craft."
All the company's toys are made with wood from FSC-certified suppliers and coloured with natural, eco-certified paints that are free from harmful chemicals.
The Wooden Story toy range – which includes everything from teethers, dolls and cars, to stacking towers and block toys – can today be found in many children's stores across the Nordics. According to Borowy, Scandinavian customers have especially appreciated the pared-down elegance of the wooden toys.
"In our aesthetic, we emphasise our love of simplicity and try to express the beauty of minimalism as well as the philosophy behind our toys," Borowy explains, describing Wooden Story's key values as tradition, family, love and respect. "With our toys, we hope that children will absorb the beauty of the world around them and care for this world as much as we do."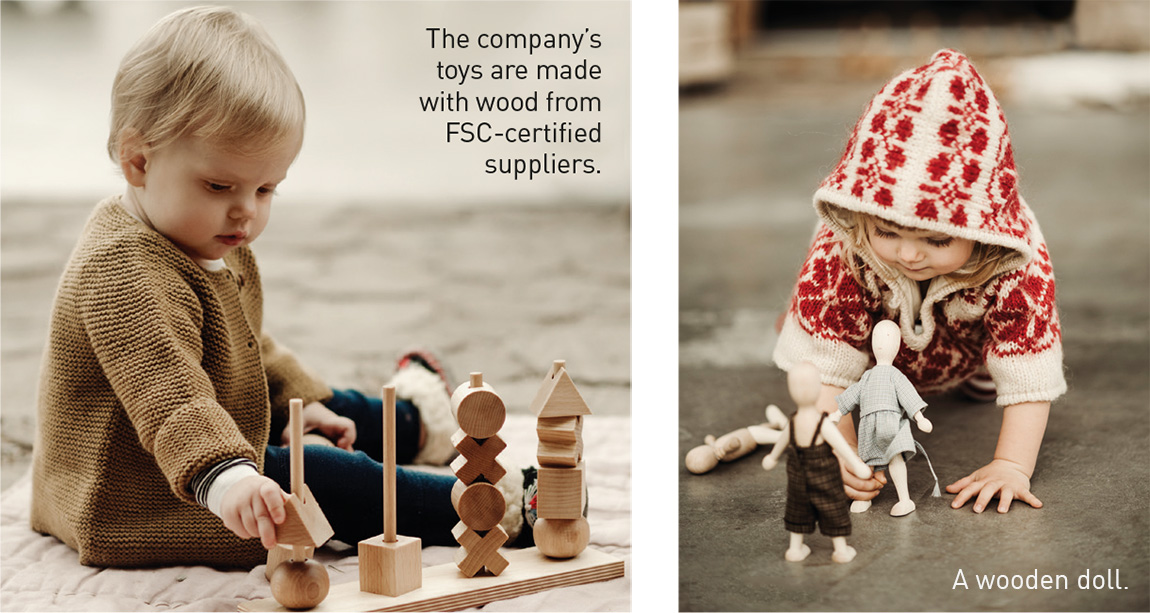 Web: www.woodenstory.pl Facebook: WoodenStorypl Instagram: @woodenstory
Subscribe to Our Newsletter
Receive our monthly newsletter by email