Berghs School of Communication: A growing hub for the top communicators of tomorrow
By Malin Norman | Photos: Emil Randulv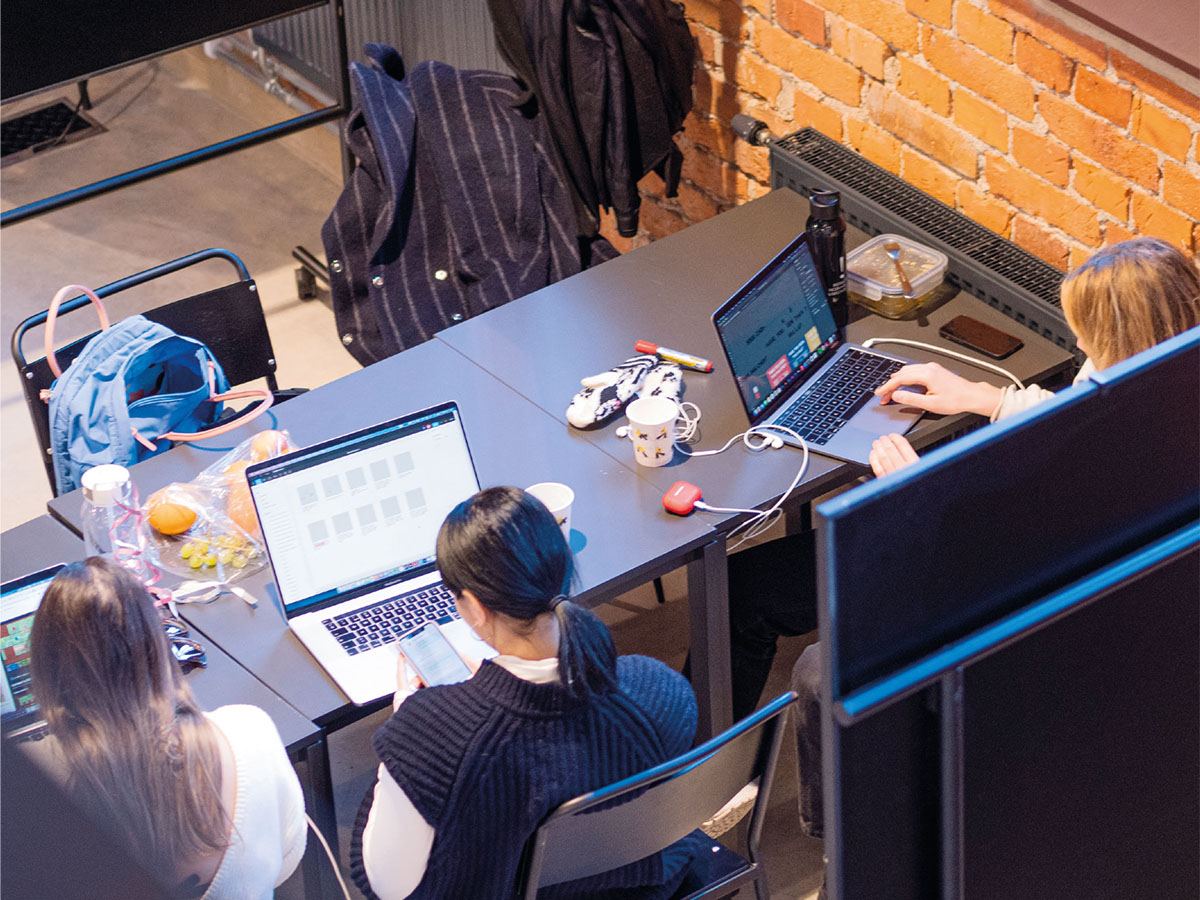 Berghs School of Communication is known for its high-quality, award-winning education, which is run in close collaboration with the industry. The school has recently moved to a redeveloped industrial area, where it continues to grow its creative hub.
Berghs educates the top communicators of tomorrow, and the students who have attended are sought after, with more than 90 per cent getting a job in their field of study withing six months of graduation. Part of the secret is action-based learning and integration between students and the industry. The entrepreneurial model is based on four pillars: full-time education programmes in areas such as strategic communication, digital design and art direction; courses in current topics for people who want to improve skills such as copywriting; international offerings in collaboration with partner schools; and tailormade business solutions on demand.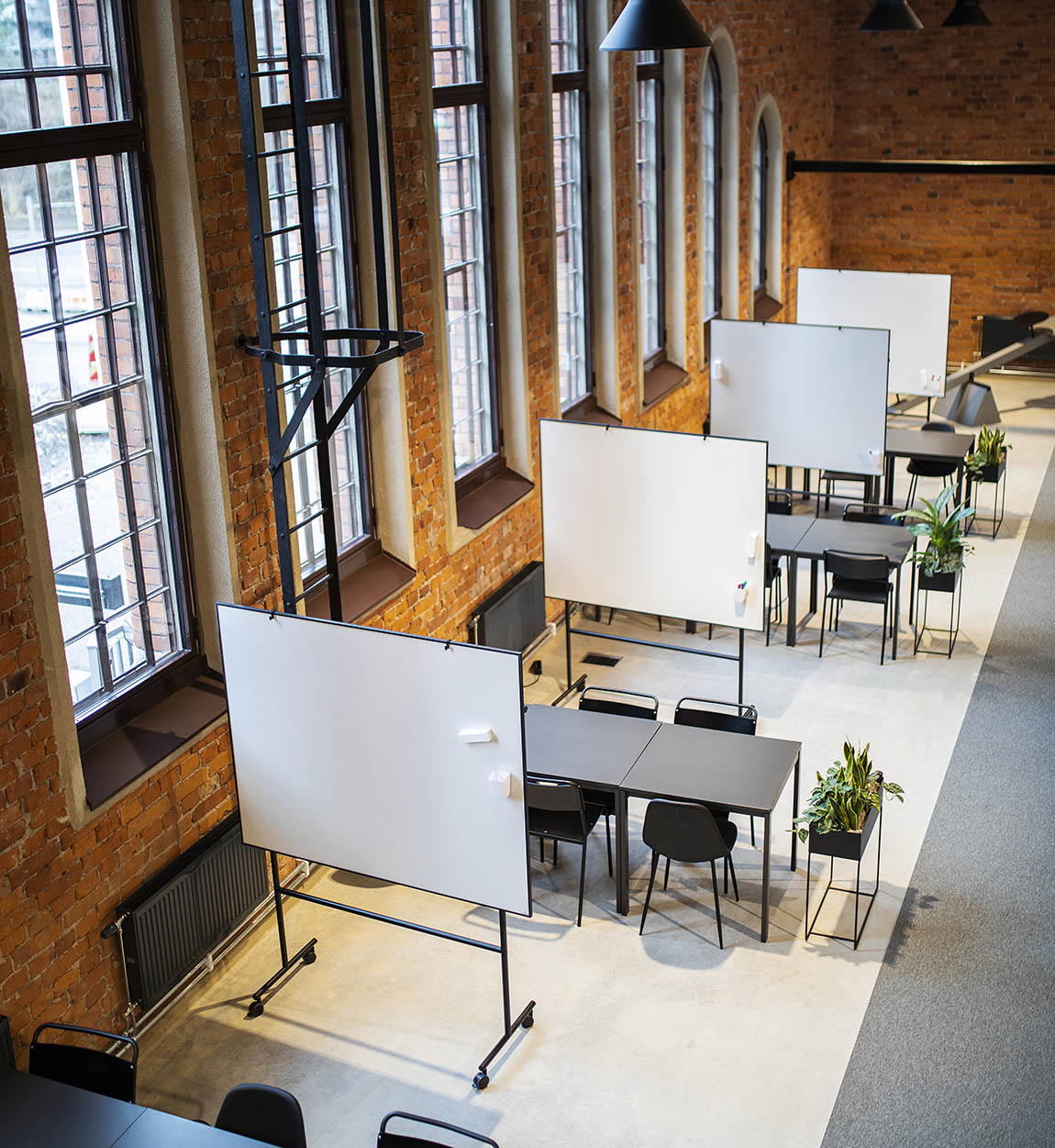 Communication and businesses can make a difference. "We are an impact company with a triple bottom-line approach, which means that we want to make a social, environmental and financial difference," Camilla Wallander, CEO of Berghs, explains. "Education is crucial for the future of businesses so that they can grow, innovate and build sustainability for long-term profitability. We make sure that our programmes and courses are current, that they include real-life experience, and that students and professionals can build their own networks."
The school recently moved to Gasverket, an old industrial area undergoing redevelopment. "It's an authentic area with a focus on sustainable development, one of the largest city planning projects in Europe, and we are excited to be part of shaping a new community here," says Wallander. Berghs now resides in Gasverket, every year welcoming some 800 industry leaders, hundreds of students and thousands of participants in industry courses, as well as offering co-working spaces to rent. "It's a fantastic space where we can grow our hub of creativity and knowledge."
International partnerships
"This school is a beautiful gem," says Marco Ortolani, director of international business at Berghs. "It's a Swedish success, but also relevant in the international world of design. We look at design in a broad way, not just communication, but also interaction, user experience and motion design, to name a few. The user-centred approach, with practicality and informality at the core, is extremely valuable, and also internationally, too."
In addition to former and current students, the school's network consists of industry experts, agencies and businesses, as well as partner schools around the globe, such as Ravensbourne University in London and Academy of Art University in San Francisco. "Our students can complete their degrees at one of our partner schools, or students can come and finish their studies here," says Ortolani. "We run courses in collaboration and share trends from around the world. It's a fun process of contamination and cross-pollination."
The format is flexible with courses onsite as well as online, where students and teachers can tune in from anywhere. Ortolani emphasises that the school is always challenging its education format. "Berghs is a gateway to the industry, and students and professionals reach out to us expecting the action-based learning that we're known for, but we continue to challenge and blend approaches, accelerate the offerings online and also onsite at different destinations."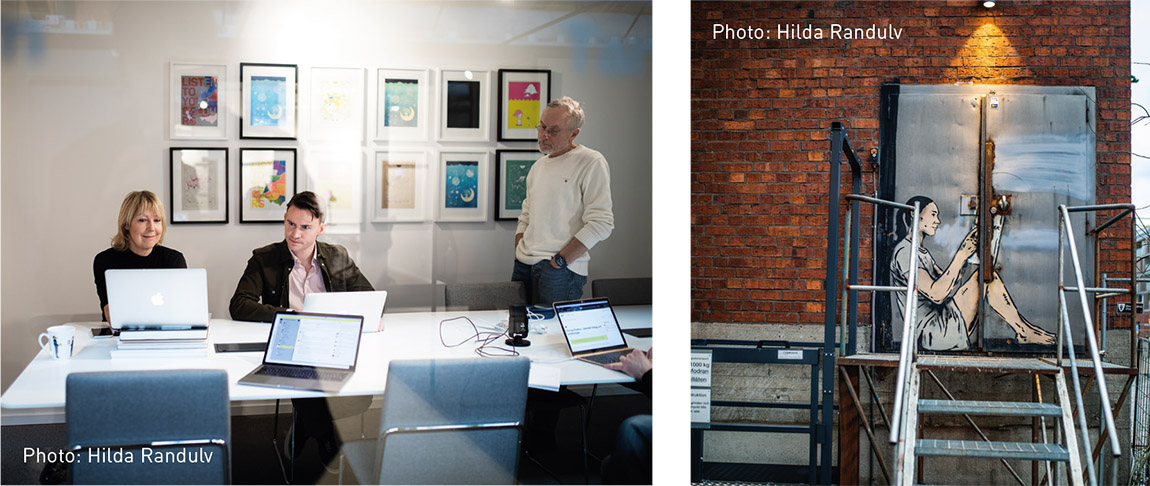 Award-winning education
It's been a successful journey with numerous awards, including the AKQA Future Lions School of the Year Award on several occasions. And One Show's prestigious student competition, The Young Ones, has been a big win for Berghs in the last three years. The school claimed Best in the World in the Brief category and landed third place overall by collecting the most points. In addition, the top four most awarded students in this year's The Young Ones are all students from Berghs.
This year, the school celebrates its 80th anniversary. "We are proud of 80 years with a proven educational concept, but we are also looking forward and continue to develop," says Wallander, who also reveals that new courses are in the pipeline for the coming spring. "The way we work, live and build sustainable cities is changing. We have looked into industries with a future need for competence and identified urban planning and design. We will continue to grow our meeting place for creativity and synergies to build competence for the future."
Web: www.berghs.se Facebook: BerghsSoC Instagram: @berghs Linkedin: school/berghs-school-of-communication
Subscribe to Our Newsletter
Receive our monthly newsletter by email