Epos Efterskole: Stories for life
Text: Louise Older Steffensen | Photos: Epos Efterskole
The typical learning process in schools requires students to sit down and listen passively to a teacher, gaining theoretical knowledge in artificial situations. At Epos Efterskole on Als in Denmark, however, students learn theory through practical fun and games as an essential part of the learning process. Teaching takes place within an active, narrative framework, helping students to connect more of their experiences to memory and fully engage with the academic material and each other.
"I think the best thing I've experienced so far was when a student told me they felt like they belonged at the school more than any other place in the galaxy," says Mathias Granum, head of Epos. Granum spent three years working as an efterskole teacher and a role-play instructor before, this year, he realised his dream of setting up a school built on narrative learning. Although only 40 students were required for the school to be set up, Epos began the semester with a full house of 67 students, proving the demand for more engaging, active types of learning. "From early on," Granum says, "I saw the benefits of role-play in enabling young people to traverse the roles and 'types' they'd been stuck with at school and just be themselves."
At the heart of Epos's teaching philosophy lies the concept of gamification. The curriculum is the same as at other Danish schools, but teaching and learning takes place within a playful, narrative framework, encouraging students to engage all their senses and fully immerse themselves in the material. "We teach maths and Danish and all the standard subjects," Granum adds, "but we include role-play and games as an essential part of our lessons." Students may train their ability to solve maths equations, for example, through solving problems in specialised mathematical computer games. In language subjects, students can apply the vocabulary and grammar they learn through role-playing and board games where they take on a character and interact with other students as tradesmen, politicians or other characters.
Fun feedback
This type of fun learning allows students to make mistakes and learn from them without getting frustrated or losing confidence in themselves or their abilities. When everyone is fully on board with role-playing, it allows students to immerse themselves completely in the lesson without fear of being judged or getting things wrong. Feedback and corrections occur naturally as part of the game, leaving the emphasis on the interaction itself rather than getting it right or wrong.
Gamification is also used for individual student development. "We encourage students to view their own progress as character development and set goals. While heroes in video games may level up their archery, our students build up experience in making speeches, which we call Obama Power, or setting up events, or diplomacy, for example."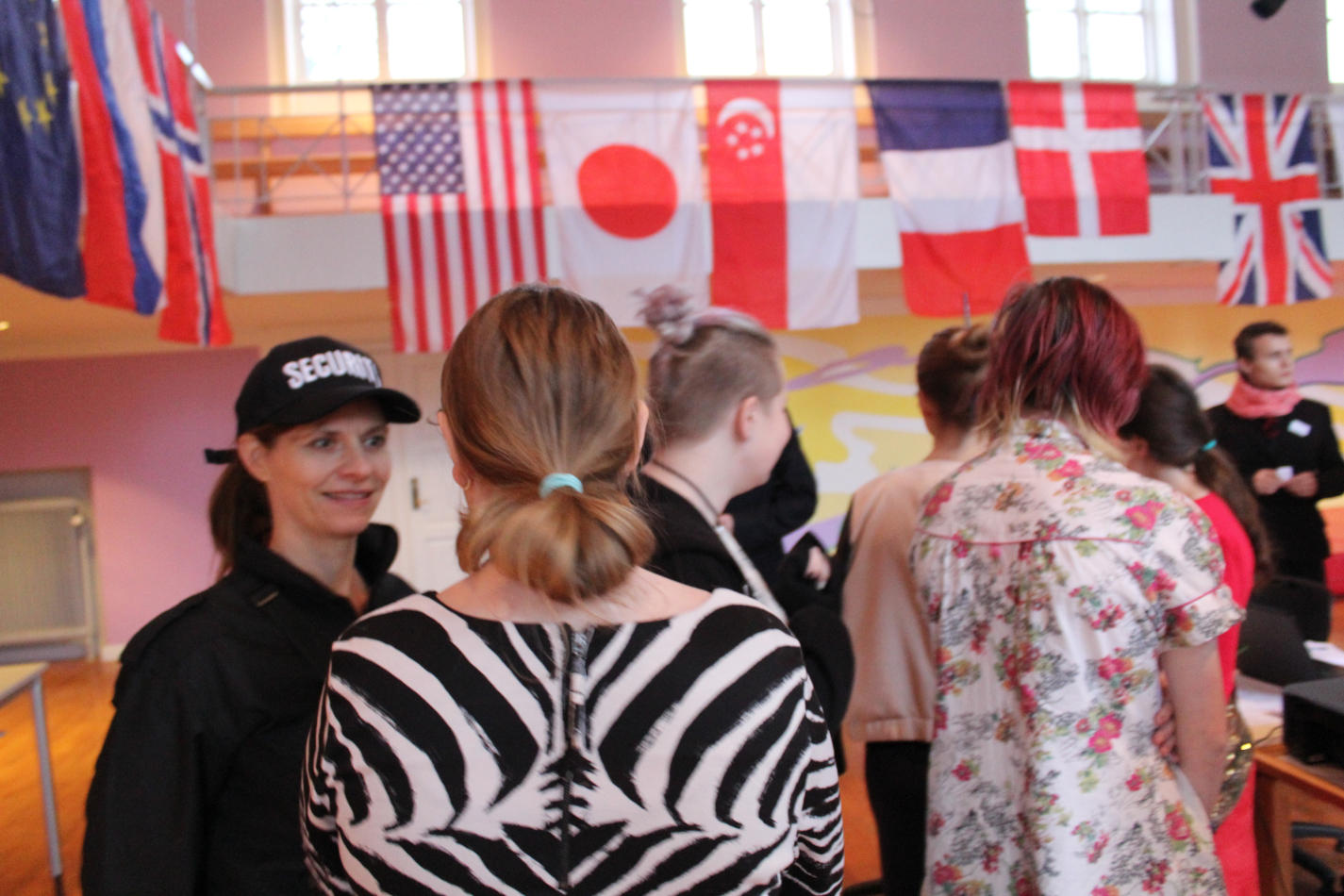 Academic results and social skills
One other school, Østerskov Efterskole, uses the same teaching techniques, and with over ten years of experience it has been an invaluable partner for Epos. An academic from Aalborg University has been monitoring Østerskov and researching the potential for role-play as an educational tool for years. She found that Østerskov's teaching methods excel at stimulating students' creativity, collaboration and communication skills and cater to a wide range of learning styles and needs. As part of the research, role-play teaching was also tested at regular schools with excellent results.
"The research also found that being actively engaged in the lessons helps students to memorise material much better," Granum explains. "Many more connections are made to the relevant information when students have practical experience of it and can connect it to a particular scenario. And simulation games are a great way to practise the art of taking on another person's perspective."
Students take on many different types of characters and situations, helping to further empathy, understanding other points of view and enhancing debating abilities. The school hosts mock exams in the same spirit, with students taking on the role of teachers and censors, to help prepare for and demystify the finals.
Goodwill and gusto
The teachers at Epos often participate in evening events with students and are fully committed to the school's ethos of practical learning and engaging with the students. One teacher even moved to Als from England to be a part of Epos. "It really feels like a community here," Granum enthuses, "and it's not just the incredible teachers; the locals have been fantastic in helping us get settled in." Young people who are interested in joining next year can come along and try out the Epos experience at the Fantasmos camps, which take place during holidays. These role-playing camps, run by Granum, were his inspiration for the school and give current and future students the chance to become friends before they even start.
Subscribe to Our Newsletter
Receive our monthly newsletter by email