Explorius Education ApS
Text: Emilie Kristensen-Mclachlan | Photo © Explorius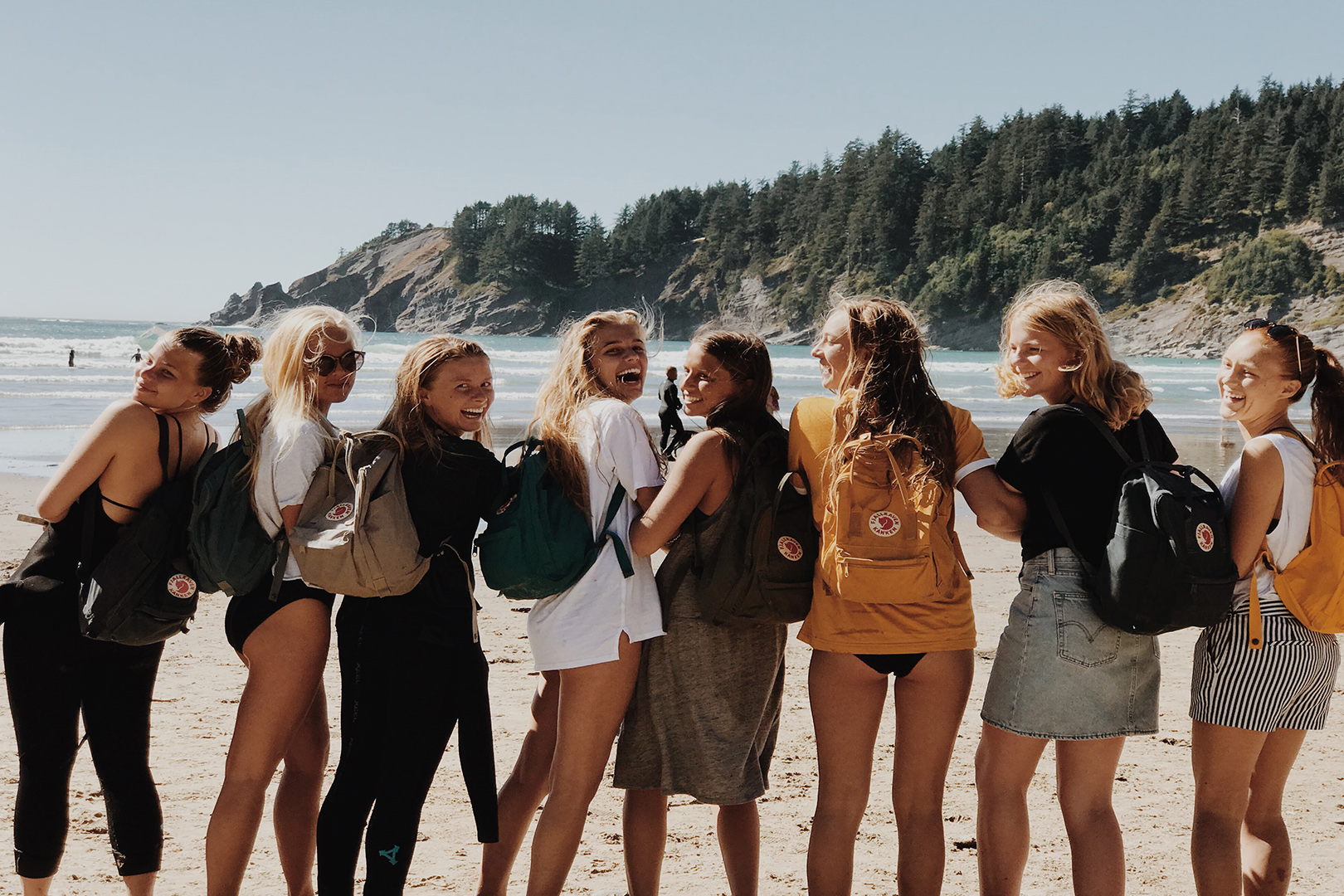 Opening a door to the world
T he idea of moving to a new country can seem daunting at first, but the experience that comes with it proves to be invaluable. Explorius offers young adults aged 14 to 18 the chance to set-off for a year abroad. Anne-Cathrine Christensen spent a year in the USA, and she has no doubt she would do it all over again.
Christensen had always been the shy girl at the back of her class. She struggled to break out of her shell. "I wanted to step out of my comfort zone and do something nobody would expect of me," explains Christensen. She decided to go to America for a year abroad.
In 2016, she left Denmark for an exchange programme at a high school. "I think one of the main challenges for me was starting from scratch. I was dependent on my family and friends at home, but over there I had to make new friends and create my own network," she says. She struggled with the new language at first but quickly felt a lot more confident in English. "For some reason, the Americans could tell I was not one of them and did not laugh at my clumsiness with the language," she recalls.
Team spirit
One of the ways Christensen made new friends was through sport. "I joined the cheerleading team, and it was by far one of the best decisions I made. We made so many memories," she says. Her and her team even got to perform during a halftime show, because the school's boys' basketball team made it to the state championships. "They won! It was broadcasted online, so my family at home could watch it," she says.
After a year abroad, it was with mixed emotions that she arrived back home in the summer of 2017. "I was a different person, in a good way. I had missed home, but it was heart-breaking to leave my best friends not knowing when we would see each other again," she remembers.
She has no doubt it was one of the best experiences of her life: "I would recommend everyone to go for a year abroad. You will create friendships across the world and make memories that you will cherish for a lifetime."
Subscribe to Our Newsletter
Receive our monthly newsletter by email