Kold College – Furthering and developing new skills
Text: Josefine Older Steffensen | Photos © Kold College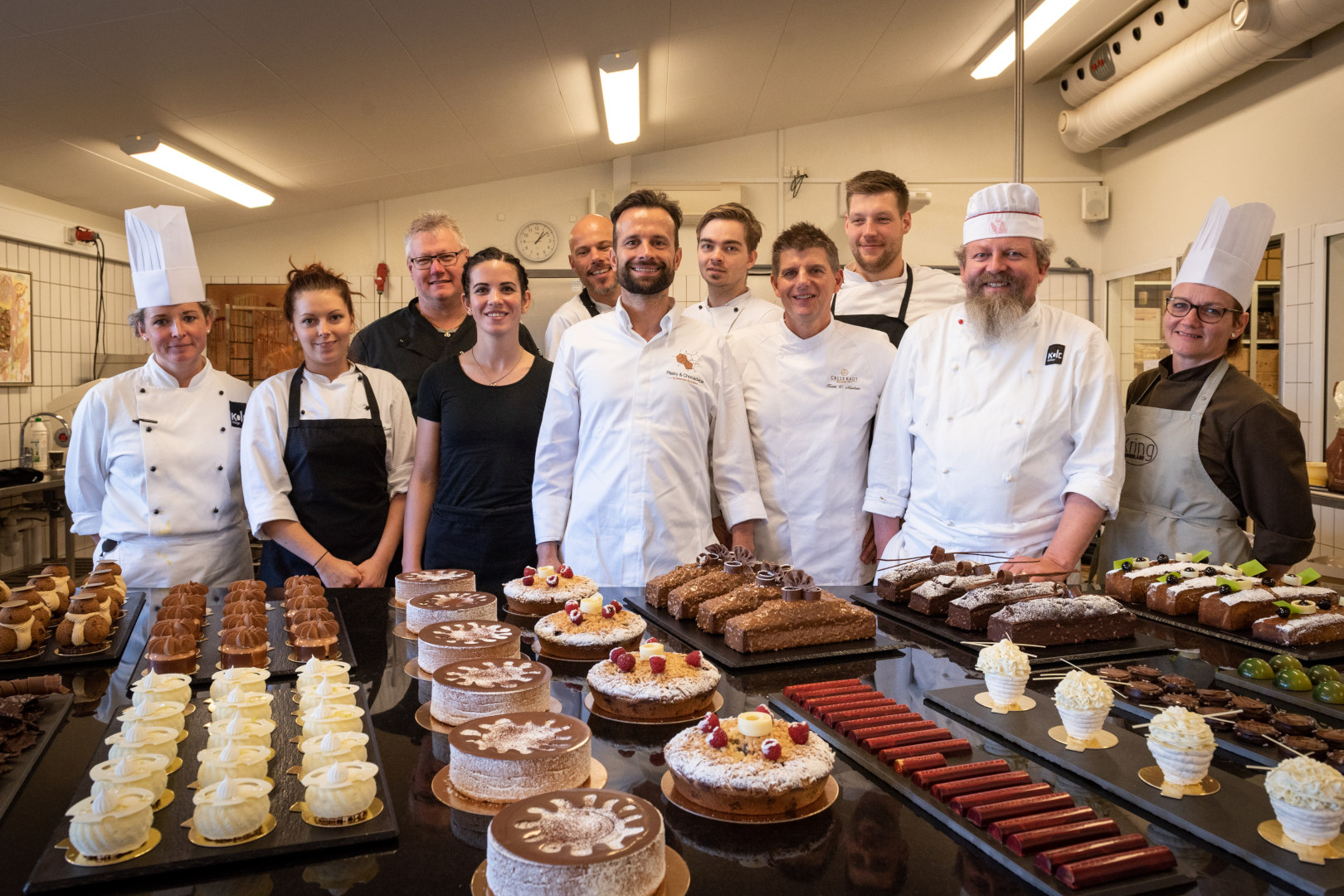 Making traditional Danish pastry and brewing beer might seem like difficult things to master, but at Kold College there are short courses offered both to the public and to businesses. Based just outside Odense in Denmark, Kold College is a school for people wanting to work within the field-to-fork production line, offering everything from farming and dairy production to barista courses.
Over 4,000 students pass through Kold College on a yearly basis, with most doing the one-year vocational training. There are courses in farming, gardening, zoo keeping, cooking, waitressing, baking, dairy production and catering, to name a few. There is also a technical gymnasium on campus, with specialities in health, design, science and eSport.
"The school is open to all ages. Of course, most of our students are younger, as they're doing their first training with us, but some also choose a complete career change and start with us later in life. Outside of the school, we also provide courses for the public and for businesses," explains Gitte Bargholt, director at Kold College.
Tailored courses
The school has excellent facilities both inside and out and uses them when companies and individuals contact them about courses. Kold College also has a selection of online courses on offer, including Danish pastry courses, communication and flower arranging. "We've had a big international beer company send their sales personnel here to learn about the process of brewing beer. It gives them a much better understanding of the product they're selling," explains Bargholt.
Kold College can create tailored courses for businesses and private groups. "We can do everything from teaching the production behind something, to also teaching people how to actually make something," Bargholt continues. "Whether it's for team building, like learning how to make Danish pastries, or for gaining a further understanding of a product you're selling, we can help out with it."
The dairy, chocolatier, pastry making, and beer sommelier courses are particularly popular at the school. Kold College is the only place in Scandinavia where it is possible to do courses in dairy production. For those who sign up, it is also possible to stay at the school, which has over 200 beds, making it easy for those travelling from afar.
A great learning environment
Whether heading to Kold College for a short course, a three-year training course or a week-long course, one thing that is certain is the fact that it will be taking place in a great learning environment. "It is always nice to walk the halls here. People are incredibly proud of what they do and their professional proficiency. There's a sense of belonging and collaboration, especially as the different workshops, as we call them, are open and it's possible to look in and see what others are doing," says Bargholt.
The school is not only home to a lot of students, but also to animals such as Holger the monitor lizard, and turtles and snakes too, for those doing zoo keeping. There are also cows and horses, the latter of which are used for camps for kids aged ten to 14, where they can learn more about taking care of horses and riding them. In addition, there are camps such as baking camps, which often have participants from the Danish version of The Great British Bake Off visiting. Alongside this, kids can go on eSport camps, where they spend a couple of days immersed in the world of gaming.
"Our main aim is to create a fun environment for people to be in, while it is also one where they optimise their learning capabilities. The school is founded on the idea of farm to fork, and we want to bring that across to people who come here, that we have everything under one roof, and you can even go and see where the milk that helps to make the chocolate comes from. It's an all-round experience," explains Bargholt.
Kold College is perfect for anyone who appreciates learning or is curious about the world around them, whether it is for building a future, changing a career, team building or gaining new skills. The school has the ideal environment for learning and progressing, while also being a great place to meet other like-minded people. For groups wanting a personalised course, the best place to start is getting in contact with Kold College to see what they can do.
koldcollege.dk and kold kurser Facebook: koldcollege Instagram: @kold.college
Subscribe to Our Newsletter
Receive our monthly newsletter by email