Krabat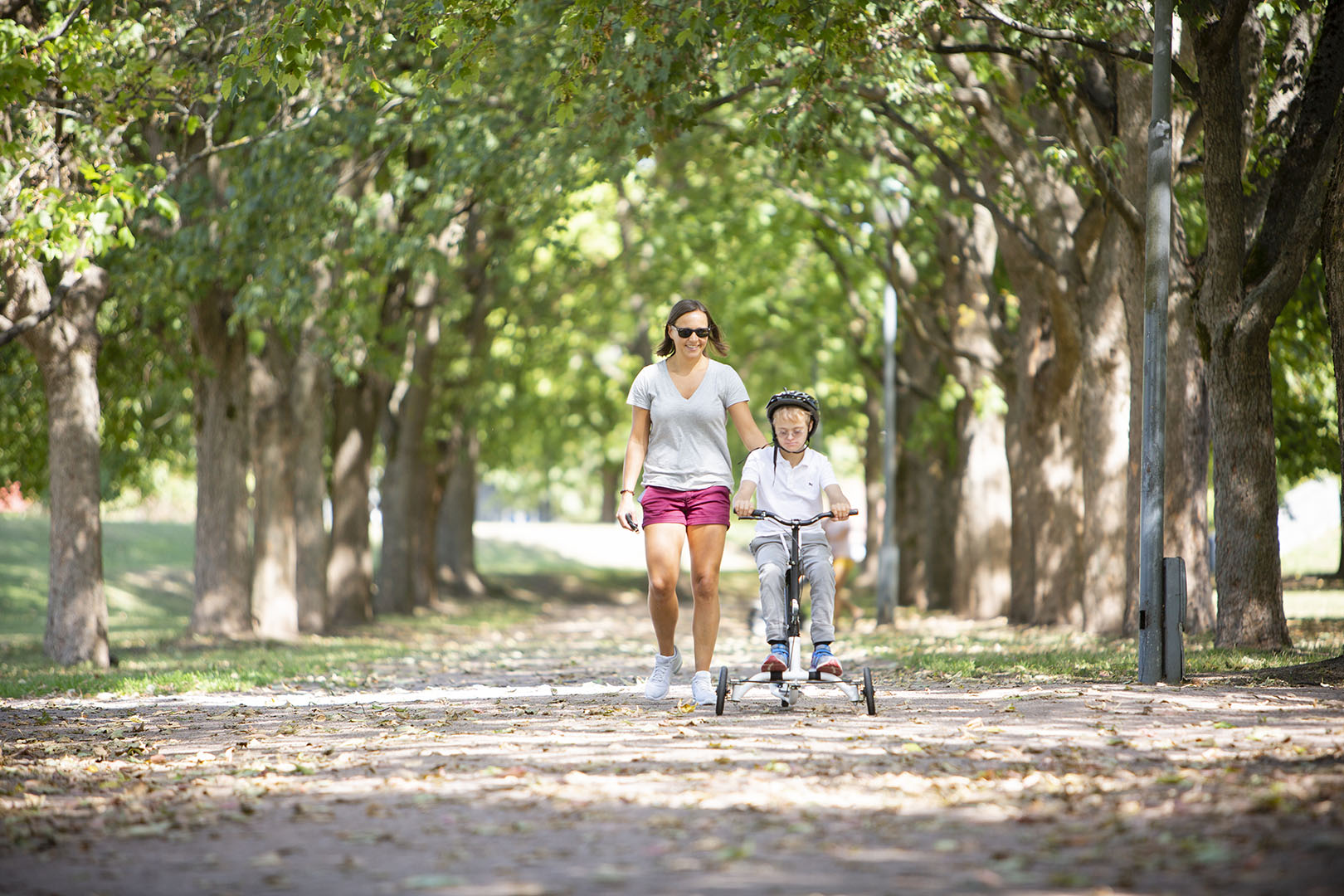 Innovative tools for every child's movement
TEXT: JULIE LINDEN | PHOTOS: KRABAT
Combining functionality for all, flexibility, quality and appealing aesthetics, Krabat has been championing movement since 2006. Developing technical tools for children and youths in close cooperation with engineers and physical therapists, the company's results have been nothing short of astounding – and it shows in testimonials from families across the world.
"It's important to us to establish and maintain contact with the end user to really see how our tools and aids impact their lives," says manager Kristine Westby. She underlines the importance of honing this close proximity between development, production and end result, a process industrial designer Andreas Langdalen Sørensen sees as equally imperative. "It's incredibly important to get it right, and we've spent a long time perfecting our process and our craft," he says. "More so than anything, we pride ourselves on enabling movement by making tools that do something no other products on the market do; these products fill a gap and have been created with intentionality and functionality in mind."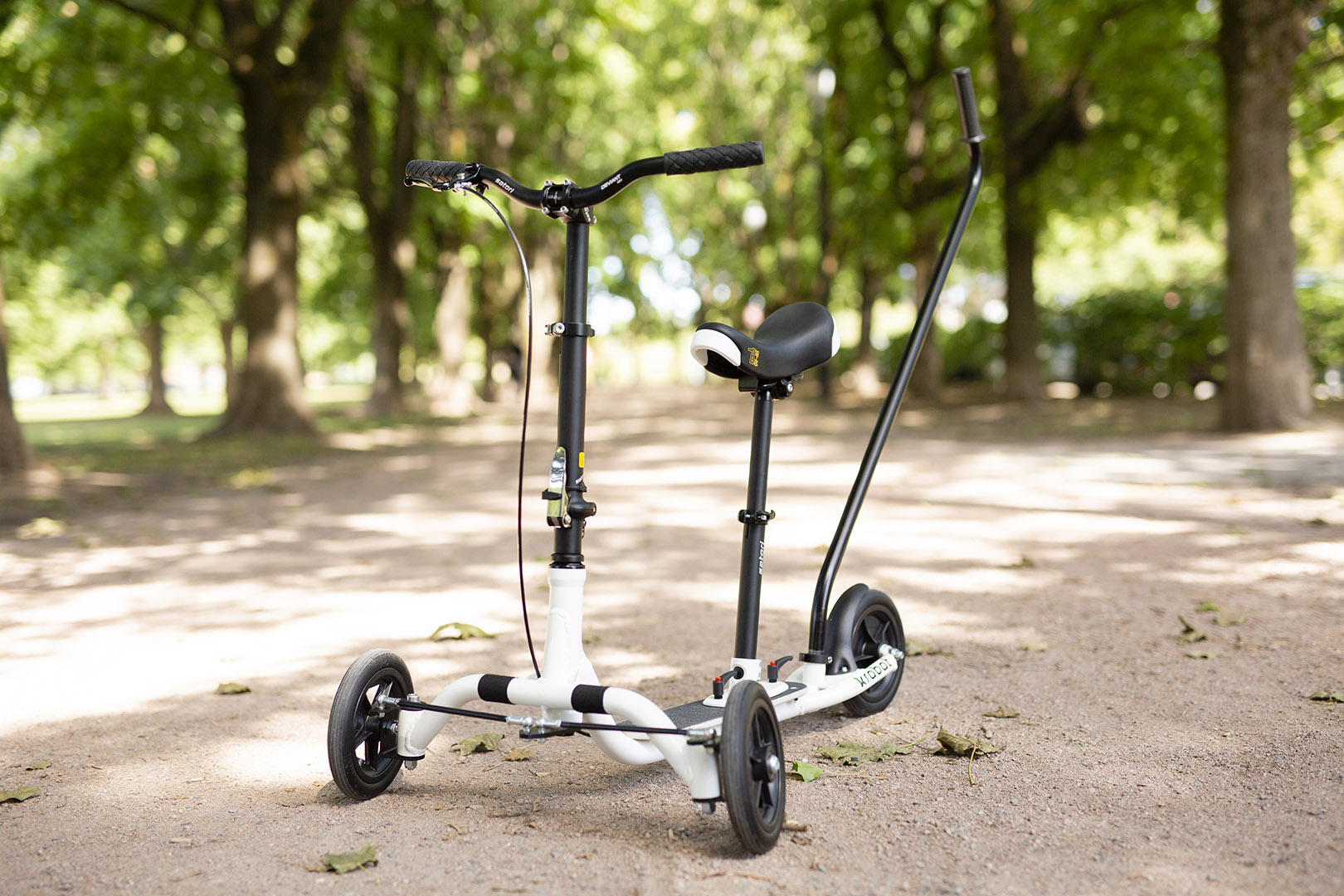 Functionality above all
For Krabat, the proof of a task well done can be found in the countless testimonials and stories that have come their way from grateful parents of thriving children. One such story comes from Eveline, a 14-year-old happy and sociable girl from Oslo, and her family. Living with bilateral cerebral palsy, Eveline was in need of a seat aid to stabilise her pelvis and spine, in order to prevent the development of scoliosis. When fitted with the Jockey Plus and Sheriff Plus chair, including its novel waist belt, side support and sternum vest, Eveline was able to utilise the open hip angle of the seat aid to actively support herself. She has been successfully using the equipment for several years. "The Sheriff Plus utilises a saddle seat that maintains the stability of the spinal column, liberating arms and hands. Furthermore the head remains centrally positioned, allowing for maximum social interaction," says Westby, emphasising the company's commitment to functionality above all else.
Breaking new ground
Fully in line with Krabat's commitment to breaking new ground in the development of movement aids, is the newest member of the Krabat product family: Krabat Runner. This combined scooter and walking bike is designed to clear boundaries between able-bodied children and children with disabilities, and is the result of a two-year-long project. "Until now, there has been no such product for children with disabilities, and we wanted to do something about that at Krabat," says Langdalen Sørensen. With its three wheels, Krabat Runner is a more stable scooter than similar products found on the market. The seat, which is easily removed as needed, transforms the scooter into a walking bike. Westby is excited about the prospects of the new product: "The goal of my work as a physiotherapist is for children with special needs to have the opportunity to live active lives with their families and other children, and Krabat Runner can provide just that."
Caring design – reducing stigma
A key goal has been to reduce the stigma of disability by not only providing tools to assist the child in their daily life, but also to make aesthetically pleasing products that have a 'cool factor' – all in all striving to relieve the product of any features that could potentially add to, or in any way perpetuate the stigma. For Krabat, developing an appealing and functional design also means that the aid is more in use and that greater progress with the tool can be expected. "For me, that's one of the most important parts of my job," says Langdalen Sørensen. "Making products that have a well thought-through design to them is pivotal to what we do."
He says he is certain that it's the potent mix of professionals and multifaceted skills at Krabat that makes the company one of a kind. "Our strength is the people who work here and the expertise they possess," he says. In order to develop and produce new and innovative products, Krabat boasts a large variety of professional groups on their team, including industrial designers, engineers, physiotherapists, occupational therapists, technicians and administrative personnel. "We aim to have and maintain a flat company structure to ensure that all our professional groups are included in our projects," adds Langdalen Sørensen.
Krabat has merged with Hepro, and the merged company is a part of AddLife, selling products throughout Europe. Hepro develops, produces and sells tools for adults and the elderly, complementing the Krabat range of products well.
Web: krabat.no
Subscribe to Our Newsletter
Receive our monthly newsletter by email