Kvie Sø Efterskole: A space to grow and flourish
Text: Camilla Pedersen | Photos: Kvie Sø Efterskole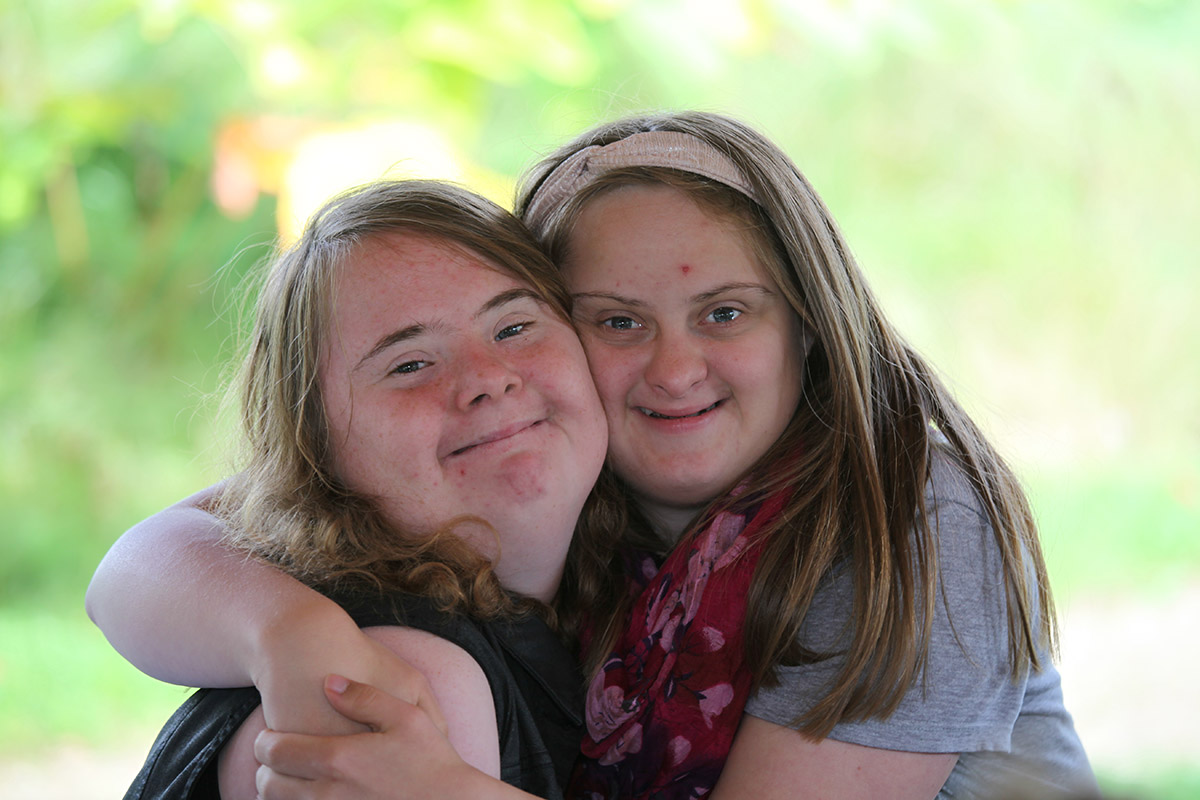 Everyone deserves a chance to discover, develop and reach their potential – also intellectually disabled teenagers with severe learning difficulties, including Down Syndrome and autism. Therefore, a group of volunteers decided that it was time for a boarding school dedicated to this specific target group. Fast-forward two years of preparations and fundraising efforts, and Kvie Sø Efterskole – the first school of its kind in Jutland – welcomed its very first group of students earlier this year.
"Despite their disabilities, our pupils want to grow personally and professionally like any other person their age – they want to be good at something. We're here to nurture and support our students on that journey so that they can lead the most fulfilling lives possible," says principal Lars Lærkesen Holm.
Kvie Sø Efterskole is similar to other boarding schools in many ways. The curriculum includes subjects such as maths and Danish, and the students have several electives to choose from on top of four different programmes – cooking/health, media/performance, farming, and art/design – each designed to support their development. However, the day-to-day life at the school is characterised by a slower pace, structure and regularity – including in the classrooms, where subjects are taught in creative ways that draw on play and hands-on activities.
"The students are divided into three groups based on their cognitive level. It's important that they are around students that they have something in common with and that they can reflect themselves in. They need to feel safe in order to flourish; our highly skilled and dedicated team of school teachers and social educators, who complement each other well with each their set of expertise, excel at providing an environment for that. We also hired a farmer who teaches the students on the farming programme. They help looking after our goats, pigs and chickens, and something as simple as measuring fodder for the animals can strengthen their mathematical proficiency. There is a lot of learning for them in these little things," Holm says.
This is exactly what a stay at Kvie Sø Efterskole is meant to do: the goal is for the students to become more self-reliant and leave with some areas of interest that will give them a happier and more fulfilling life. Everyone deserves that.
About Kvie Sø Efterskole: Kvie Sø Efterskole welcomed 37 students in August 2019. Next year, the school will have capacity for up to 62 students, including four wheelchair users. The school welcomes students from 14 to 19 years of age. It is recom-mended that they stay for two to three years. Web: www.kviesoefterskole.dk Facebook: Kvie Sø Efterskole
Subscribe to Our Newsletter
Receive our monthly newsletter by email