MillCamp Game Academy: An entrepreneurial approach to learning
Text: Emilie Kristensen-Mclachlan | Photos: Millcamp Game Academy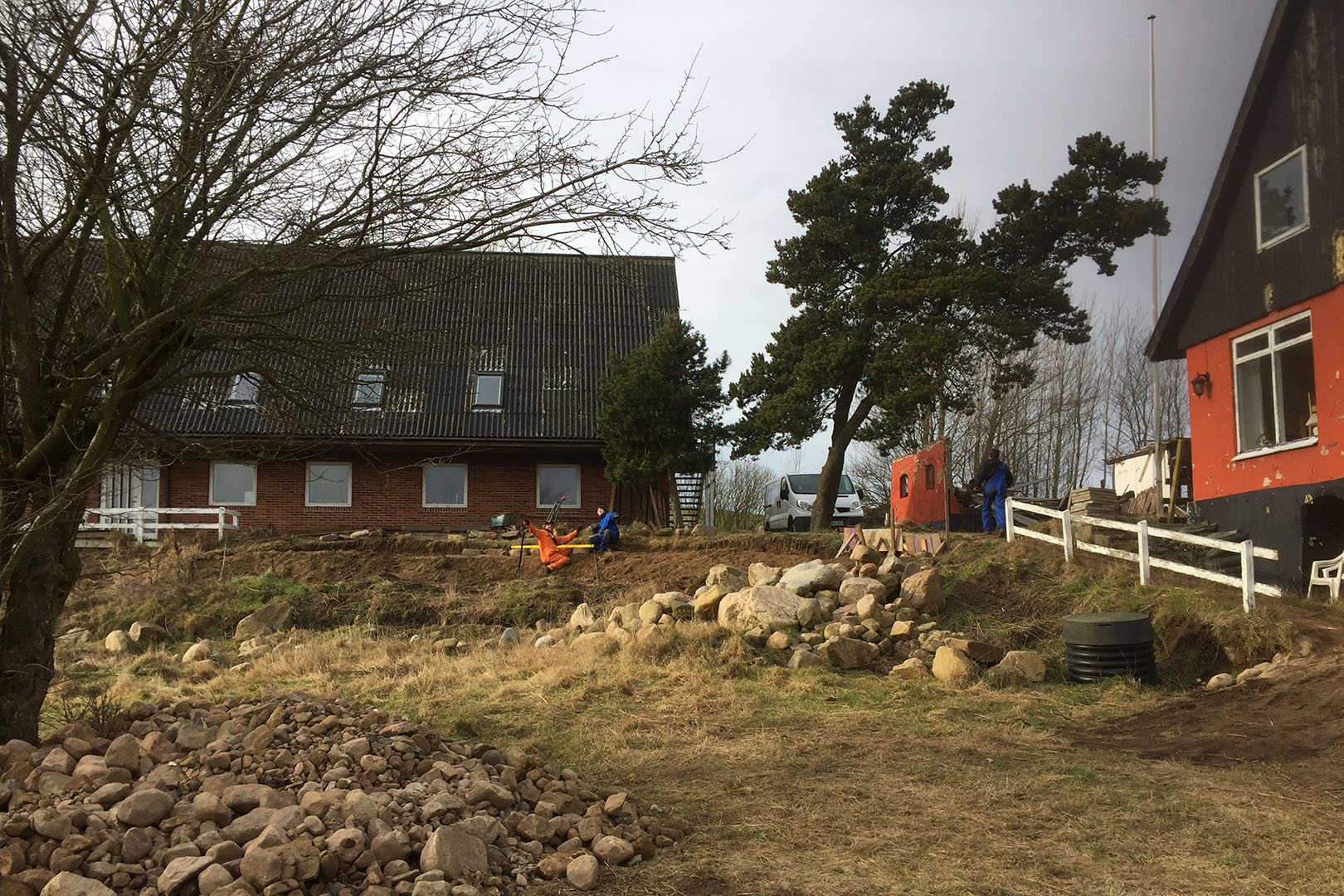 In August, MillCamp Game Academy will welcome the first students to the new one-year programme in entrepreneurship. Ingerlil Teute is realising her long-time dream of creating a different kind of school suitable for young people full of ideas.
Ingerlil Teute comes from a family of teachers: not only her parents, but also her siblings have all been teachers. In spite of that, she was never all that interested in school. "I thought most subjects were boring. I couldn't understand why we had to sit still and look at a blackboard and hear about topics we weren't interested in. Learning should be driven by your interests," she says.
It has been her long-time dream to create a different kind of school, a different way to learn. And now it is coming true. In August, Ingerlil will open the doors to the new International Entrepreneurship Education at MillCamp Game Academy. Together with partners in Finland and Estonia, and with support from Erasmus+, she has created a one-year curriculum and a methodology that will focus on the interests of the students who attend.
Entrepreneurship and learning
MillCamp Game Academy is inspired by the Danish 'efterskole', a type of boarding school where young people stay away from home and learn to stand on their own two feet in a safe environment. But MillCamp Game Academy is different when it comes to the subjects taught. "It is a one-year programme in entrepreneurship for young people who are between 15 and 26 years old. It is for youngsters who have an idea and want to do something about it but need the tools and the help to get it started," Ingerlil says.
It is a practical approach where the students learn the steps and milestones of the entrepreneurial process. The first semester is about personal development and developing the entrepreneurial mindset. The second semester focuses on an incubator process, where the students learn how to develop their own ideas into products or businesses. "We start the second semester with an EduJam and an EduHack. EduJam is where you generate and develop ideas. EduHack is prototyping," Ingerlil explains.
A new kind of school
The setting for the education centre MillCamp Game Academy couldn't be more fitting. In 2015, Ingerlil bought the building that previously housed Høve Skole, an old farmhouse that functioned as a primary school from 1837 to 1947. A dormitory building was added in 1973 to house crowds of young guests as a holiday camp. In the late 1990s, it served as a refugee camp, and in recent years it has been used for courses, training and events. The school is now being renovated to create an environmentally-friendly boarding school. "We currently have eight young people living at the school, mainly from Argentina and Chile. They are doing a work-away stay to help get everything ready for the first school year," says Ingerlil.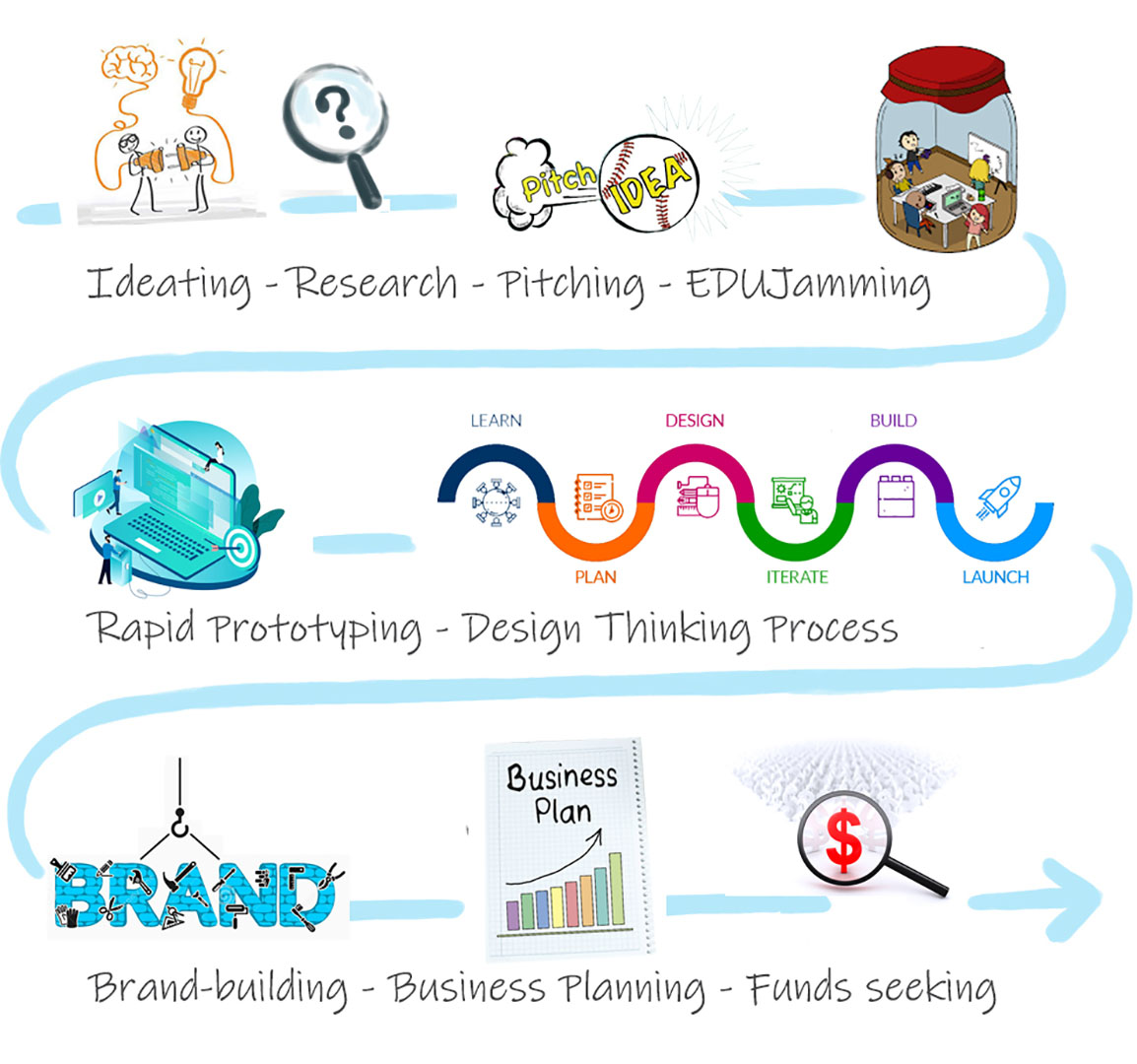 In the first school year, starting this August, a select group of 12 to 15 students will be accepted, and they will be taught by subject experts and supported by a team of facilitators. However, in many ways the students will be in control of their own learning while at the academy. "In the first semester, the students select a topic each week that they are interested in. They will engage in research, ask questions, contact relevant experts and get really good at presenting. The students will also create their own 'look-book', in effect make a portfolio based on their work," Ingerlil says.
Ingerlil is convinced that a lot of young people need a different approach to learning and entering adulthood. "MillCamp Game Academy is aimed at young people who are in that fragile part of life, where they are entering adulthood. They are full of questions like 'what do I want to do with my life?' and 'what am I good at?'. This school is a chance for them to find out and learn more about themselves and their own strengths, and create a vision for their future," she says.
EduJam MillCamp Game Academy is hosting the first EduJam in Denmark. It will take place on 17 June in Asnæs. There are still spaces available to take part in this creative process. To find out more, contact Ingerlil Teute. Email: ingerlilteute@gmail.com Phone: +45 2165 6436 There are still places available for the upcoming school year. Contact Ingerlil Teute at Email: ingerlilteute@gmail.com Phone: +45 2165 6436 to find out more. MillCamp Game Academy Møllestrædet 36 4550 Asnæs Denmark Web: millcamp.net Facebook: millcampgameacademy
Subscribe to Our Newsletter
Receive our monthly newsletter by email